Tech
The best Apple AirPods alternatives in 2022
The best Apple AirPods alternatives all deliver high-quality sound and come with extensive features similar to Apple AirPods and AirPods Pro, yet often cost a good deal less. 
With Apple's AirPods family built around the company's iOS platform, some AirPods features can be locked out to Android users. Our best alternative AirPods are Android-friendly so you get a full set of feature options for your device without compromise. And if you're looking for a low-cost option from the Apple stable, then you should consider reading our Beats Studio Buds vs. Apple AirPods face-off to see how they compare.   
We've also pulled together the best fake AirPods, but the earbuds here aren't simply trying to borrow the AirPods' styling. 
If you're still undecided about which model is right for you then we've got you covered with our best headphones in any category, and best noise-cancelling earbuds buying guides. 
Read on to find out our pick of the best Apple AirPods alternatives available to buy right now.
What are the best Apple AirPods alternatives? 
We've picked the Jabra Elite Active 75t as the best Apple AirPods alternative, in part because it's the king of wireless earbuds in general. For not much more than the cheapest AirPods package, you get a pair of buds that sounds even better, is practical for fitness fanatics and comfortable to wear, and lasts longer between battery charges. You even get active noise cancellation (ANC), something the current AirPods lack.
In second is the Cambridge Audio Melomania 1 Plus. This doesn't have ANC, but it
comes in at a lower price than the AirPods, sounds better and has an impressive array of features. But if ANC is important, you could instead look at the new OnePlus Buds Pro, which has a ton of great features and is available for slightly less than the AirPods Pro. 
Then there's the Beats Fit Pro, a sporty take on the Beats Studio Buds that takes on several of the AirPods Pro's biggest features, including ANC, head-tracking technology, and Spatial Audio. Furthermore, it has integrated wingtips that were designed for optimal fit.
Although we've yet to give a standalone review to the recently released Sony LinkBuds S, we're pretty confident they'll be a worthy addition for the Best AirPods Alternatives when the time comes. In the meantime, check out our Sony LinkBuds vs. Sony LinkBuds S face-off to see how they compare and to find out more.
The best Apple AirPods alternatives right now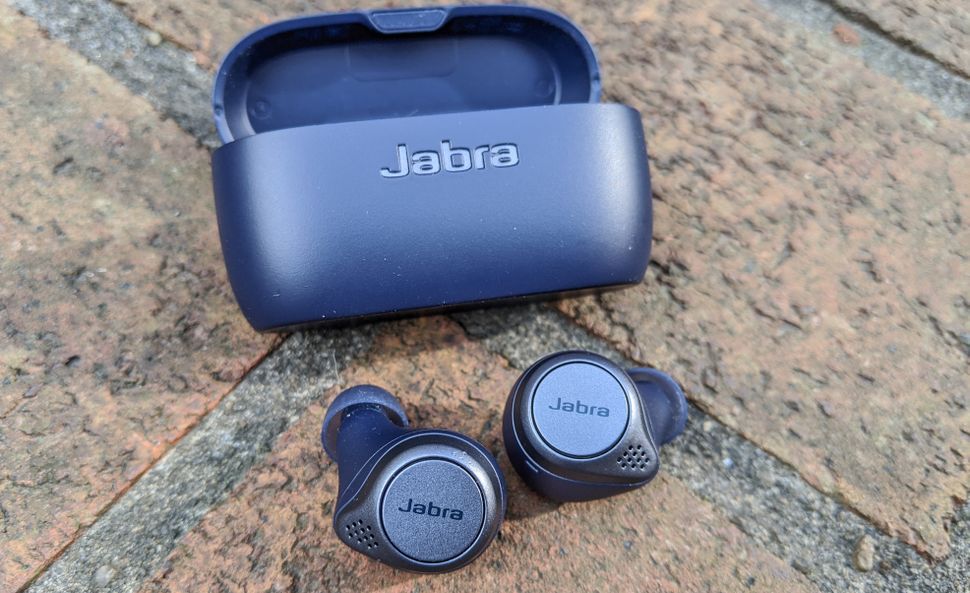 In addition to being one of the best wireless earbuds and best running headphones, the Jabra Elite Active 75t offer an outstanding do-it-all alternative to those seeking Apple quality without the AirPods' limitations.
Impeccable sound quality, effective noise cancellation, a comfy and customizable fit, IP57 waterproofing… on pretty much every metric, Jabra's Elite Active 75t leave the AirPods in the dust. Best of all, these are regularly seen discounted down to $100. Even at full price, they cost $180 and are considerably less expensive than Apple's ANC-equipped AirPods Pro, making them a complete bargain that remains our top AirPods alternative to track down.
Read our full Jabra Elite Active 75t review.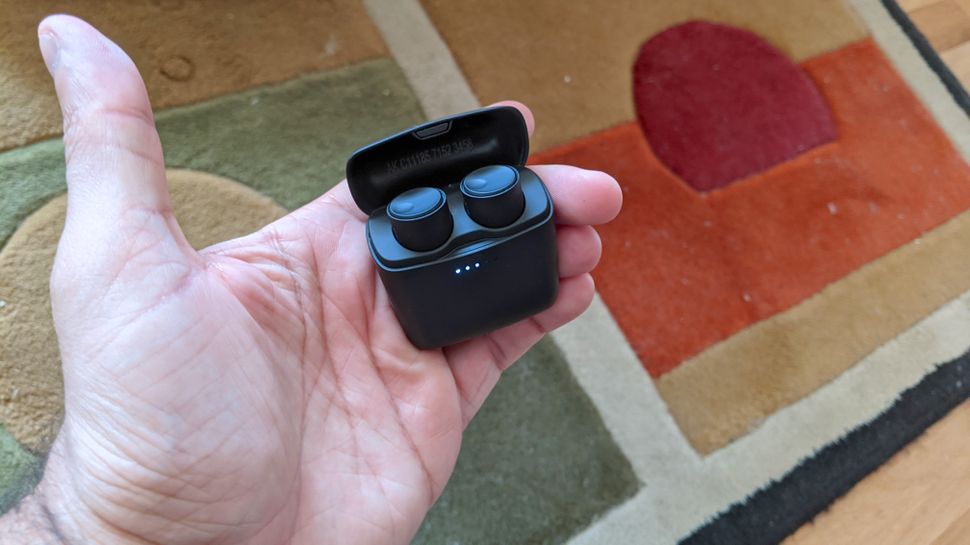 Discounted to $80 on Amazon (opens in new tab) (at the time of updating), Cambridge Audio's Melomania 1 Plus wireless earbuds handily beat the AirPods on both sound quality and battery life performance. When it comes to sound quality, it helps that Cambridge Audio has included a High Performance mode that engages a miniaturized version of the high-grade amplification used by the company in its CX series of stereo amplifiers. But even in Low Power mode to save battery life, the Melomania 1 Plus sound great. The earbuds are water resistant too rated at IPX5.
Read our full Cambridge Audio Melomania 1 Plus review.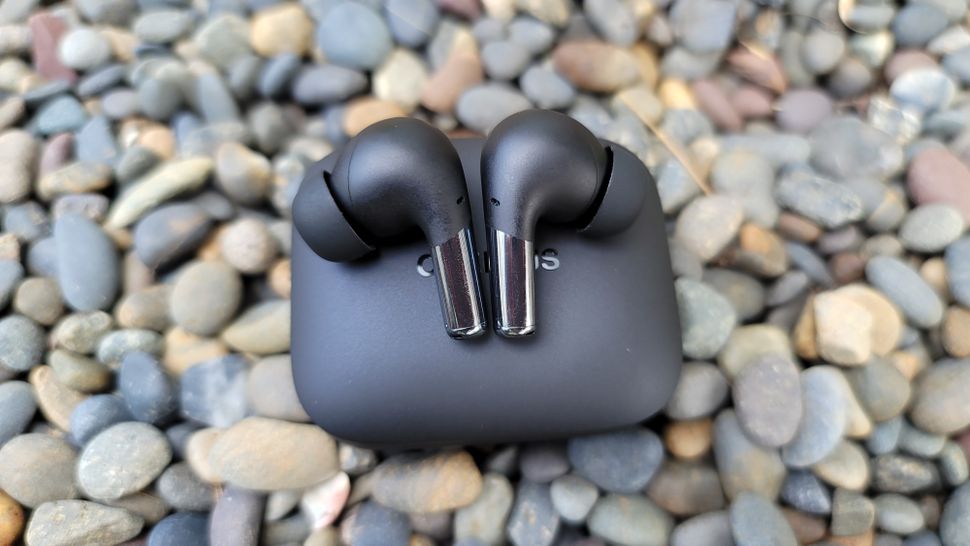 The OnePlus Buds Pro are a super-stylish pair of buds that looks great, are comfortable to wear, and that comes with a premium charging case that enables incredibly quick Warp Charging to give up to 10 hours of playback from a 10 minute charge.
It sounds great, too, handling a variety of sources and styles with aplomb and offering a multitude of modes to tweak your listening profile. But the real standout feature is its active noise cancellation performance, which doesn't quite top the best noise-cancelling headphones, but beats the AirPods Pro in this regard. Extra treats for OnePlus users include a gaming mode and fast pairing, and if you have a OnePlus phone then this is a fine choice to consider.
Read our full OnePlus Buds Pro review.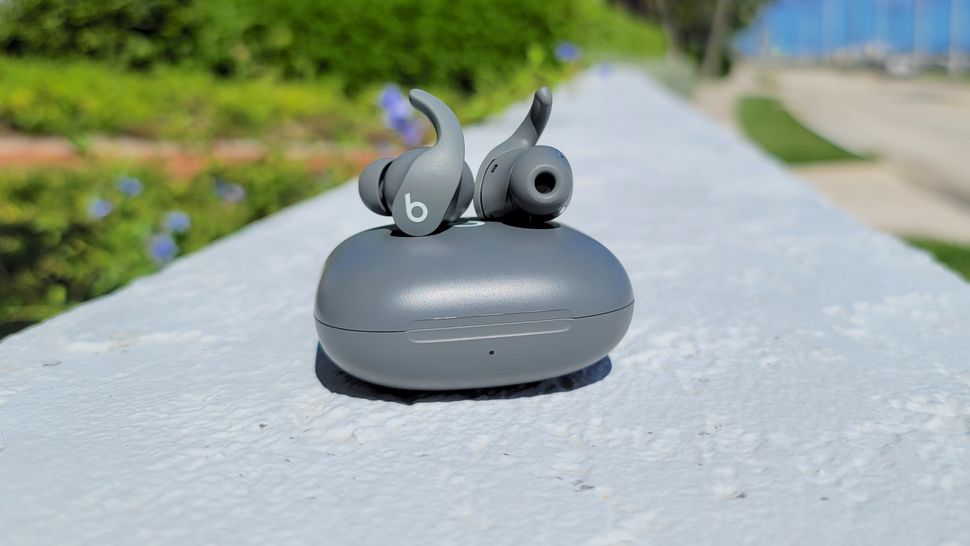 The Beats Fit Pro surpass the standard AirPods in numerous ways, and they're not too far off from the AirPods Pro when comparing performance. For instance, both Pro versions boast the H1 chip, which grants access to a plethora of iOS-related features like automatic switching, audio sharing, "Hey Siri" voice activation, and FindMy to locate misplaced buds. Active noise cancellation and Transparency mode perform exceptionally well on these two models. Spatial Audio with head tracking has also made its way onto Beats' sporty buds, bringing immersive 3D sound to a Beats product for the first time.
We can also confirm that the Fit Pro's wingtip design gives it better in-ear support than the AirPods Pro. On the flip side, Apple's flagship buds have the more accurate Eartip Fit Test, plus they come with other proprietary technologies like Adaptive EQ that automatically adjust frequencies in real-time when listening to music.
Read our full Beats Fit Pro review.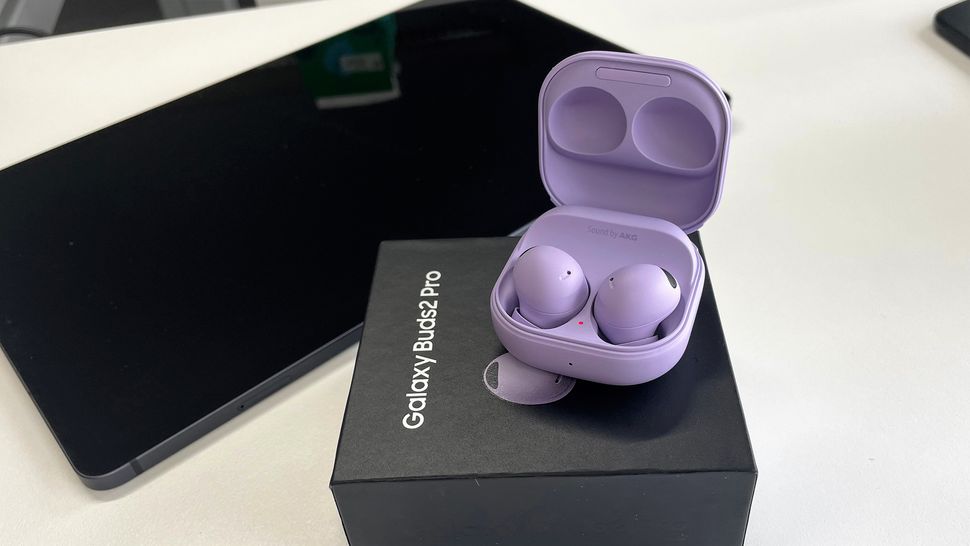 Samsung's ANC holds its own against the category best and blocks out close to 90% of ambient noise. The updated design also provides improved comfort and noise isolation. Each earbud houses three mics to block out external sounds at the highest level and soften wind presence, which the mic array does extremely well in combination with the wind shield. 
It's disappointing to see Samsung's noise-cancelling models provide short ANC playtime. Sound alone makes the Galaxy Buds 2 Pro worth the investment, though, giving you a high quality audio experience and compelling 3D sound with precise head tracking. The Galaxy Buds 2 Pro are a stellar option to consider and have excellent mic quality for calls too. 
Read our full Samsung Buds 2 Pro review.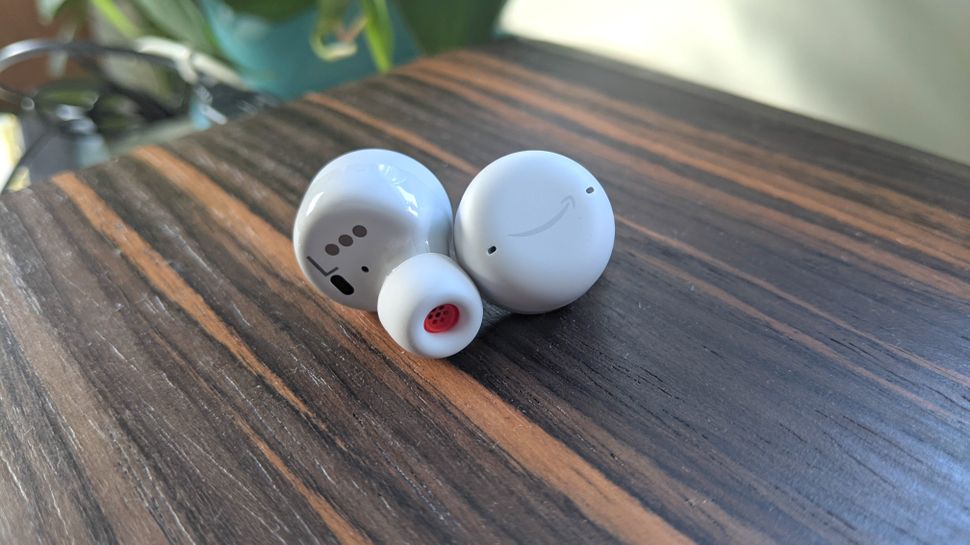 Currently discounted to $50, the Amazon Echo Buds 2 are a great value set of earbuds and offer competent noise cancellation, adjustable ambient listening mode and good overall sound quality. Additionally, they're IPX4 rated for water resistance, which is enough to see off rain, or sweat at the gym.
The Echo Buds 2 also play extremely nicely with the Alexa digital assistant. By simply calling it by name you can give totally hands-free commands, with remarkably high voice recognition accuracy. The Echo Buds 2 are also compatible with Apple's Siri and Google digital assistants.
Read our full Amazon Echo Buds 2 review.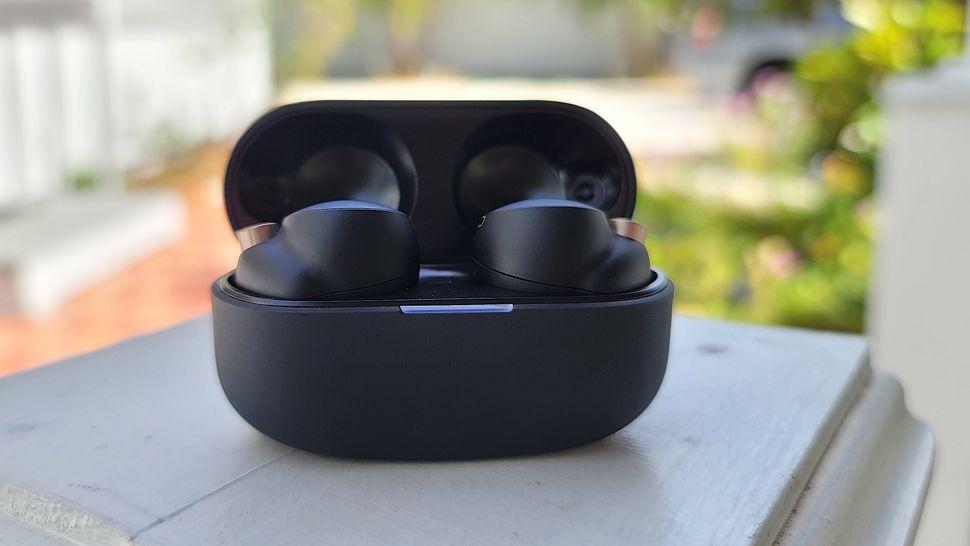 At the time of writing, the Sony WF-1000XM4 can be found discounted to $248 on Amazon. It typically costs $280, (a fraction more than the AirPods Pro), which doesn't usually bode well for an AirPods alternative. But sometimes it's worth paying a bit extra to get more, and Sony certainly hasn't held back on its XM series formula when it comes to packing in the features.
As a result, sound quality and ANC effectiveness are among the best in their class — on par with or better than the AirPods Pro — while the IPX4 rating makes these Sony earbuds just as durable as Apple's premier model. Battery life is a clear win for the WF-1000XM4, with 7 to 8 hours of playback in noise cancellation mode available from every charge.
Read our full Sony WF-1000XM4 review.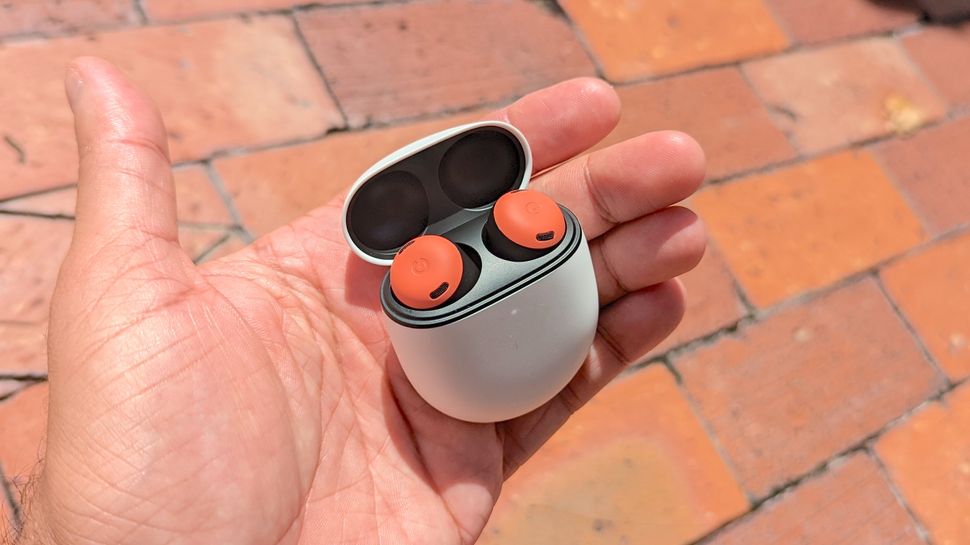 The Google Pixel Buds Pro are a great AirPods alternative for Android users with multiple devices looking for the very best Google Assistant experience. They have powerful sound with a usefully wide frequency range, and good ANC performance that doesn't affect quality or the level of enjoyment. Google has increased battery life on the Pixel Buds Pro, offering up to 7 hours with ANC on and 11 hours with ANC off. Realistically, these playtimes drop by 1 to 1.5 hours when factoring in listening at high volumes, and using Google features.
Our only grumbles concern the potential of a loose and unsecure fit for some ears, and there's no third-party digital assistant support. Despite this, their versatile functionality makes them a very exciting earbud option with a full Google experience like no other.
Read our full Google Pixel Buds Pro review.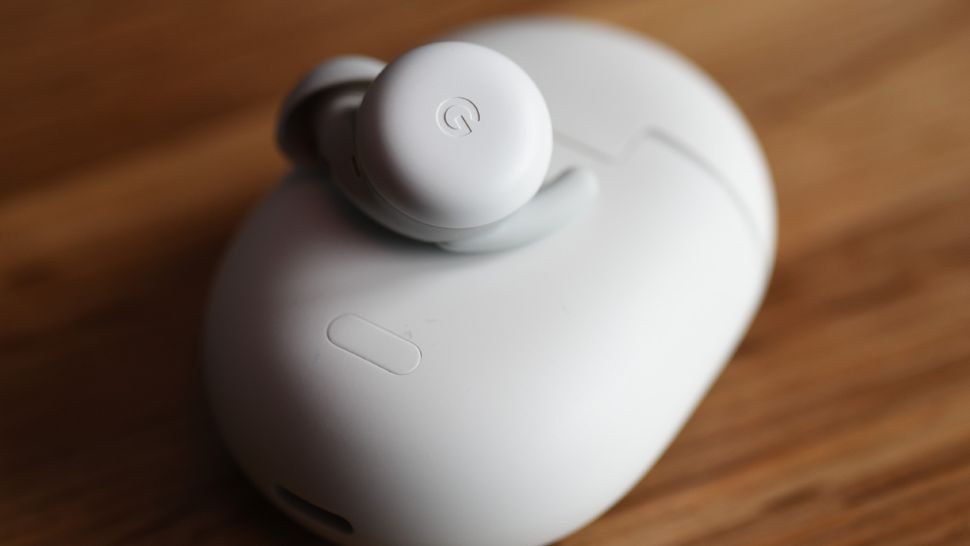 Some of us prefer Google Assistant as our native digital assistant versus Siri. If you happen to fall into this category and want wireless earbuds that are tied to Google's expansive ecosystem, it doesn't get any better than the Pixel Buds A-Series. This sub-$100 option is one of the more attractive models in the category and matches the AirPods' intelligibility with excellent Google Assistant integration. Speaking the "hey Google" wake-word phrase instantly activates the feature to fire off verbal inquiries, which the AI bot interprets accurately and responds to quickly. Cool features like Google Translate to translate foreign languages come in handy when traveling, and Fast Pair will automatically connect the buds to your Android devices. 
Sound quality isn't top even at the price, and be mindful that the app can be buggy at times too.
Read our full Google Pixel Buds A-Series.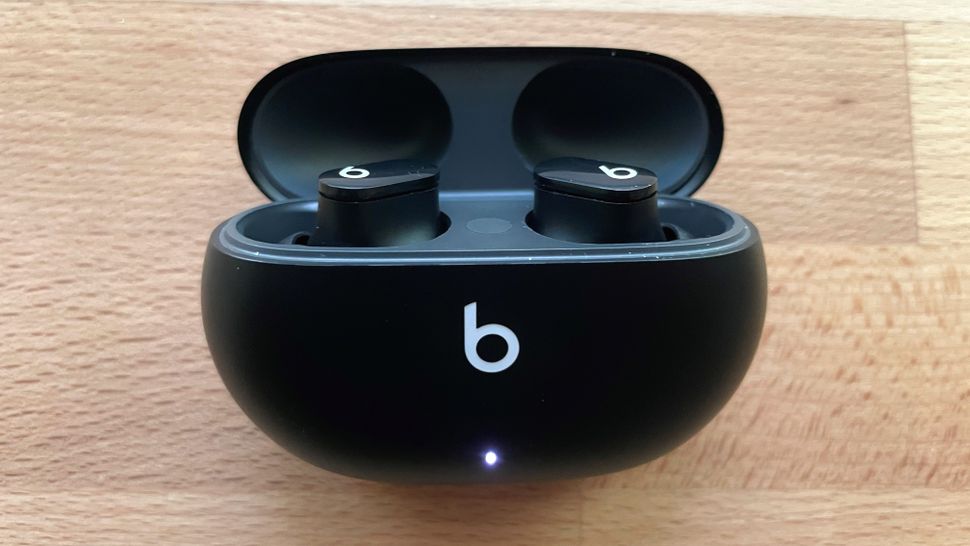 There's plenty about these Beats Studio Buds that could make you think that Apple, which owns Beats, had nothing to do with the design of these buds. For example, they play nicely with Android as well as iOS, and despite having full ANC, they're pretty cheap — in fact they undercuts the standard AirPods on MSRP terms, let alone the noise-cancelling AirPods Pro.
Still, who's complaining? With good features and high-quality sound, the Studio Buds are a pleasant surprise all round. And while they're a fitting AirPods alternative, they could still be a low-cost option for iOS fans: like the AirPods, they pair quickly with Apple devices, and automatically enable spatial audio playback in Apple Music.
Read our full Beats Studio Buds review.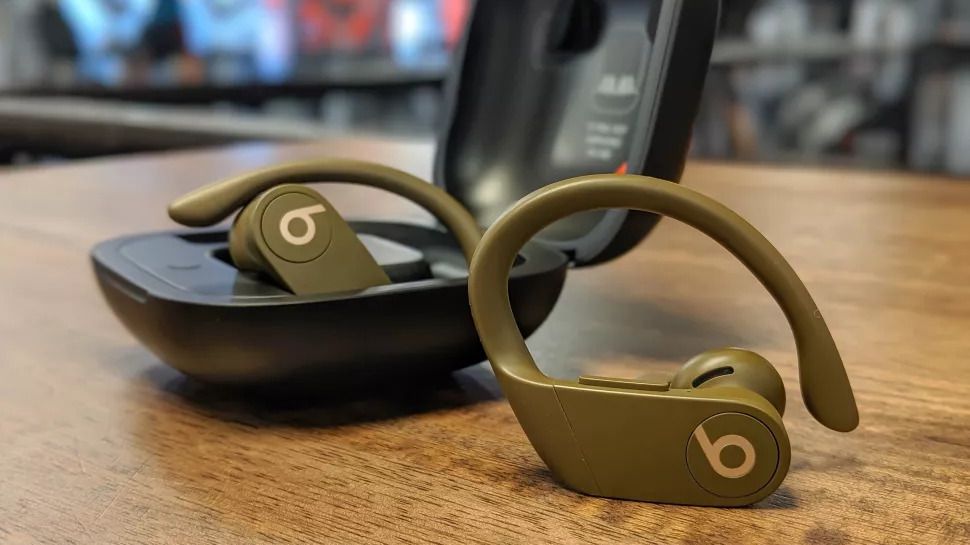 Compared to the Beats Studio Buds, the Powerbeats Pro have more in common with the AirPods than the rest of this list. In particular, they share the same fast pairing feature that lets you instantly connect to and switch between iOS and Mac devices.
This means they also share the limitation of only fulfilling their potential when paired with specific sources, though as a pair of dedicated sports headphones the Powerbeats Pro still have something to offer anyone wanting an AirPods alternative. The added water resistance and secure ear loops also make these an excellent choice for running and strenuous gym routines, so check them out if you regularly exercise.
Read our full Beats Powerbeats Pro review.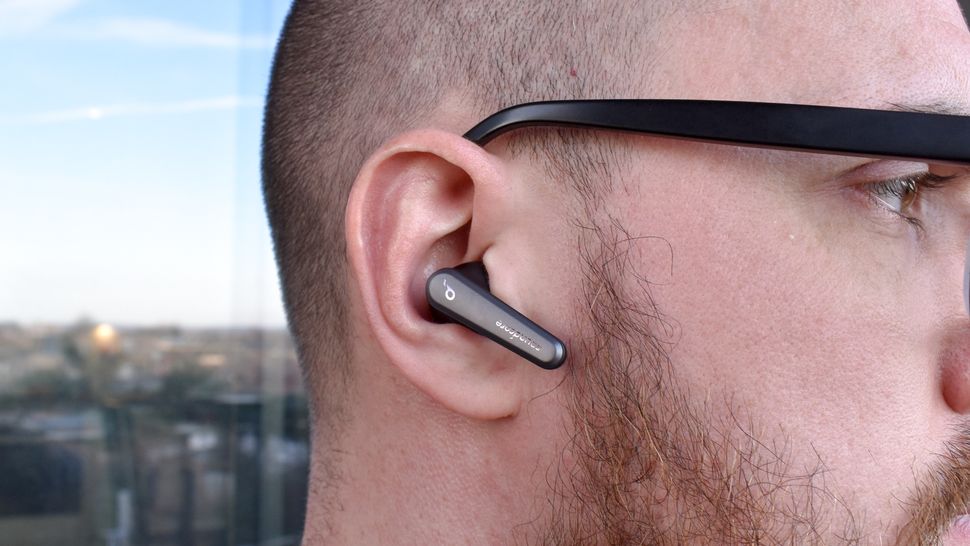 If someone tried remodeling the AirPods Pro for a business audience, the result would probably resemble the Soundcore Liberty Air 2 Pro. But even with the slightly conservative aesthetic, these are a great-value pair of buds.
They deliver ANC for less than the cheapest AirPods, and decently effective ANC at that. Pair them with the Soundcore app and you can also make use of the clever HearID feature, which analyses how you hear different sound frequencies to create a personalized sound profile. In our testing, this improved sound quality considerably.
Read our full Anker Soundcore Liberty Air 2 Pro review.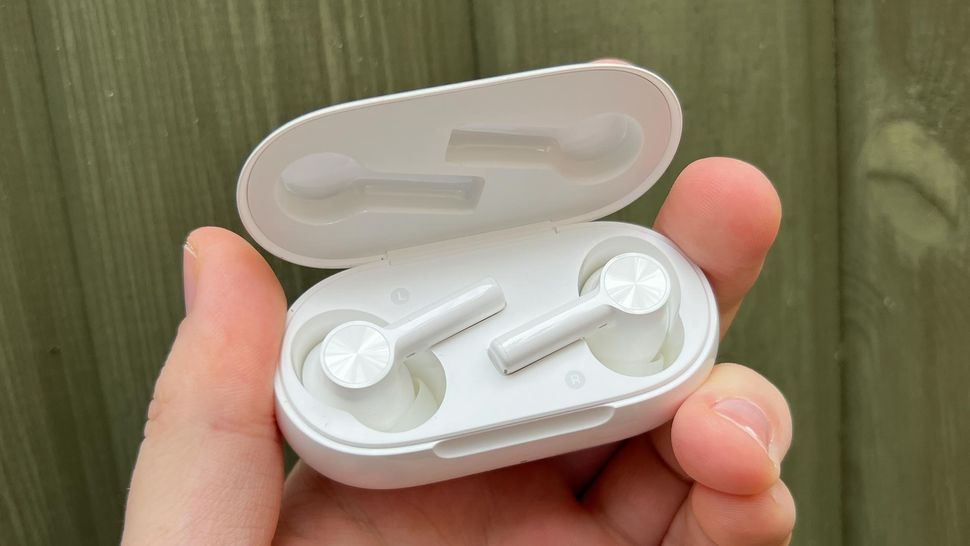 The Buds Z2 are a worthy AirPods 2 alternative that boast stronger battery life and sound quality. You're getting 5 hours of playtime with ANC on, which extends to 7 hours when turning off the feature, plus Warp Charge technology expedites the charging process by generating 5 hours of listening time in 10 minutes. OnePlus' 11mm dynamic drivers produce loud and well-rounded sound that can be customized in the HeyMelody app via presets. Those with a newer OnePlus device also gain access to Dolby Atmos support and Pro Gaming mode for lower latency. Compatibility with Google Fast Pair means instantaneous connectivity with all Android devices as well.
Some people may complain about certain features remaining exclusive to the OnePlus platform, but remember, Apple pulls the same stunt with its AirPods models. 
Read our full OnePlus Buds Z2 review.
How to choose the best Apple AirPods alternatives for you
If you're looking for a pair of AirPods alternatives, it's probably because you like something about Apple's buds but are being put off by other factors. Think about what those desirable qualities are — is it sound quality? The design? Features like Spatial Audio?
Once you've focused on what exactly it is you want from an AirPods alternative, you can start looking at the options above with more clarity. The Samsung Galaxy Buds, for instance, essentially copy Apple's spatial audio feature but for Galaxy phones. If it's simply styling you want, the white model of the Anker Soundcore Liberty Air 2 Pro are a pretty close match.
But it's not all about just aping Apple. Some qualities are universal across all wireless earbuds, like battery life. Consider how long and how often you'll want to wear your headphones for; if you're a regular traveler it can definitely be worth picking a pair with longer battery life, either per charge or in terms of how much the bundled charging case provides.
All wireless earbuds need to be comfortable as well; all of the pairs on this list are fine to wear for a couple of hours at least, though some cope better with extended use than others. You may also want waterproofing or sweat resistance, which comes in very handy if you're looking for earbuds to wear while exercising.
How we test Apple AirPods alternatives
As with any set of headphones, we put the best AirPods alternatives through their paces with a variety of tests. To judge sound quality, for example, our reviewers listen to a mix of musical genres. These aren't brief, isolated tests either, with each reviewer wearing every pair for a few hours to see how comfortable they are over long periods.
Find out what we listen for during our testing process and how to get the best headphone sound for you.
Our extended usage approach also lets us see how close each pair of earbuds stands up to the manufacturer's battery life claims. Often they fall short, so we'll also let you know our experiences in each full review.
Similarly, we'll test voice call quality and any waterproofing claims using real-life conditions and report our experiences.
Once testing is complete, we rate headphones based on our five-point system (1 = worst, 5 = best). If a product is truly exemplary, it's awarded an Editor's Choice.
Next: Forget AirPods — EarPods may still be the right earbuds for you.