Tech
Samsung Galaxy Z Fold 4 — everything we know so far
Galaxy Z Fold 4 rumored specs
Interior display: 7.6-inch QXGA+ AMOLED, 120Hz
Exterior display: 6.2-inch HD+ AMOLED, 120Hz
CPU: Snapdragon 8 Plus Gen 1
RAM: 12GB
Storage: 128GB/256GB/1TB
Rear cameras: 50MP main; 12MP ultrawide; 10MP telephoto (3x zoom)
Front cameras: 10MP (exterior), 4MP (under-display)
Battery size: 4,400 mAh
The Samsung Galaxy Z Fold 4 has some big shoes to fill if it's to follow on from the impressive Galaxy Z Fold 3. But there's room for improvement, with the foldable phones formula still not yet perfected. 
While a trickle of rumors is now starting to flow steadily for the Z Fold 4, there's still quite a bit we don't know. So below we've collected all the leaks and rumors we've heard so far, and we've weighed in with our thoughts on what the Z Fold 4 needs to improve on if Samsung wants to continue to hold onto the best foldable phones crown with its next generation.
Take a look below to see what's been rumored (and what we want) for the Galaxy Z Fold 4. 
Samsung Galaxy Z Fold 4 latest news (updated July 14)
Samsung Galaxy Z Fold 4: Possible release date
Both the leaks so far and our educated guesses match when it comes to the possible launch of the new Z Fold 4. The last two generations of Galaxy Z Fold have arrived in late summer/early fall, with the Z Fold 3 launching in August, and the Galaxy Z Fold 2 arriving in September the year before. We suspect that Samsung would want to steer clear of a possible mid-September launch date to avoid having to compete for attention with the iPhone 14, therefore we'd expect a similar launch date at the end of August or early September for the Z Fold 4 as well.
That's exactly what leaker Jon Prosser has claimed, saying August 10 is the day we'll see the Z Fold 4 (and a couple of other devices). Pre-orders will supposedly open the same day, and last until the retail launch day: August 26. 
When it does debut, the next Fold could do so under a different name. In some European countries, Samsung is selling the current model as the Galaxy Fold 3 — an apparent response to the letter Z being adopted by Russian officials as a symbol in support of the invasion of Ukraine. That's sparked speculation that Samsung could drop the Z from the Galaxy Z Fold 4 name.
Samsung Galaxy Z Fold 4: Price speculation
One rumor for the Galaxy Z Fold 4, which comes from Korean leaker yeux1122 on Korean site Naver (opens in new tab), and another from Ross Young, says that the phone will be getting cheaper, which given that the Z Fold 3 costs $1,799, would be quite welcome news.
The Galaxy Z Fold 2 from 2020 launched at $1,999, which might suggest that after falling by $200 in one year, we may see a $400 drop over two years to $1,599 for the Z Fold 4. That would still be much more expensive than even the most fully-specced phablet-style phone, but as the gap shrinks, more and more phone buyers will be tempted to go for a foldable.
However, the Samsung Galaxy Z Fold 4 could have a cheaper entry-level price thanks to leaker Even Blass has claiming the company could offer a model with 128GB of onboard storage. 
Adding 128GB to the 256GB and 512GB models, which the Galaxy Z Fold 3 offered, would give Samsung the option of lowering the staring price of the Galaxy Z Fold 4, and that could even pave the way for more affordable foldable phones. Just take the term 'affordable' with a pinch of salt, as we don't expect even a lower-spec Fold 4 to be under $1,000. 
Samsung Galaxy Z Fold 4: Design
We're now starting to see some big leaks around the Z Fold 4's potential design. 
The most recent leak from Ice Universe says that the Galaxy Z Fold 4 will have a less visible crease (opens in new tab), later backing it up with alleged photos comparing it to the Z Fold 3. Plus the weight is tipped to be just 8.9 ounces. That would be a lot less than the 9.5-ounce Z Fold 3 and closer in weight to the 8.5-ounce iPhone 13 Pro Max. 
There's also a set of Galaxy Z Fold 4 renders courtesy of OnLeaks and Smartprix. These show the rumored phone from almost every angle, as well as revealing quite a few details about the foldable — assuming they're accurate, of course.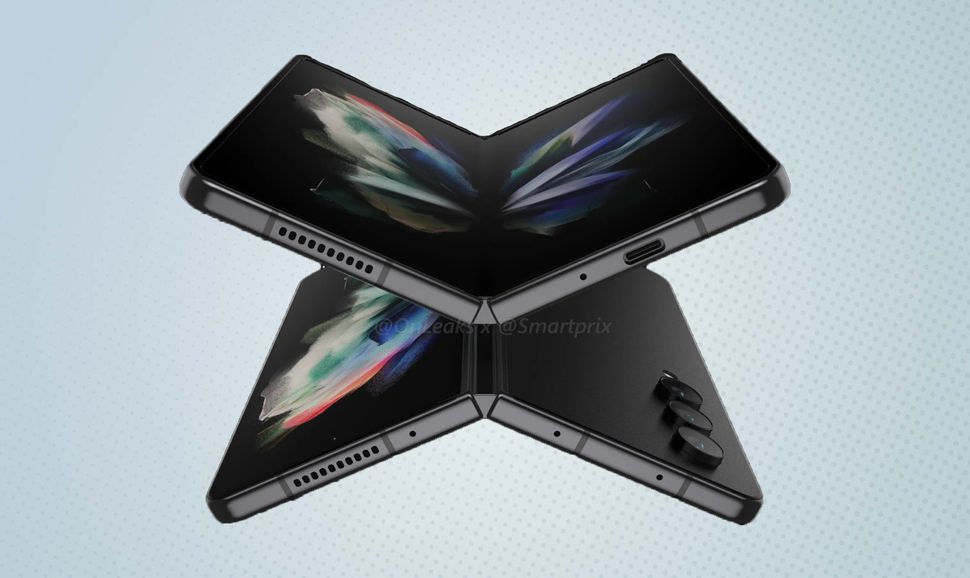 One thing that's immediately obvious here is that the rear cameras follow the design-style established on the Galaxy S22 Ultra, rather than looking like they did on the Z Fold 3.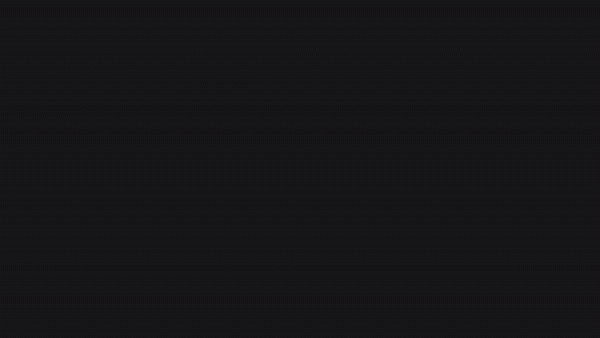 OnLeaks and Smartprix also claim the hinge design has been changed, but that's not clear from these renders.
The same sources say that the displays will be 6.2 inches (exterior) and 7.6 inches (interior), just like on the Z Fold 3. Both are expected to retain their 120 Hz refresh rates, too.
Finally, the leakers reckon the phone's overall size, when unfolded, will be 6.1 x 5.1 x 0.27 inches (155 x 130 x 7.1 mm). That would make it a little shorter but wider and thicker than its predecessor. 
Those leaked renders tally with several other rumors we've previously heard. For instance, a post on Korean blogging site Naver claimed that Samsung is considering ways to reduce the phone's weight by reworking its hinge, and improving the waterproofing and dustproofing. A lighter phone that is less susceptible to water and dust damage sounds ideal to us.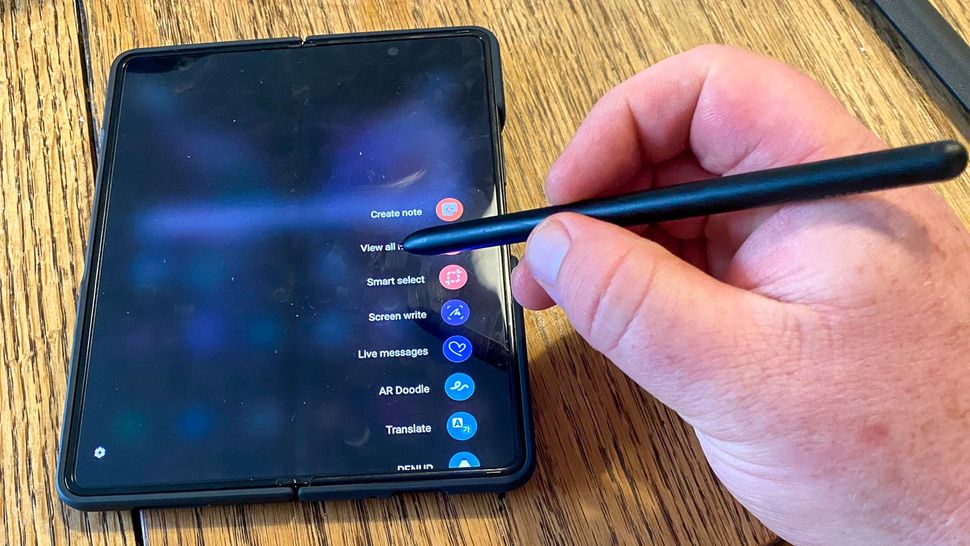 Along the same lines, leaker Anthony, going by @TheGalox (opens in new tab) on Twitter, claimes that the Galaxy Z Fold 4 will use a single hinge in the center of the handset rather than the two used by the Galaxy Z Fold 3. This would enable a thinner and lighter design while making the Z Fold 4 more durable. 
According to leaker Ice Universe (opens in new tab), the Galaxy Z Fold 4's internal display will have a new aspect ratio that's more square (opens in new tab), as opposed to 5:4 for the Z Fold 3. The result is that the panel could be both shorter and wider. A newer leak from IU says this ratio will be 6:5, which is indeed slightly squarer.
The outside will apparently remain very narrow and tall, but not quite as tall as before. There's also the case leak that IU provided, showing the new shape compared to the same case for the Z Fold 3.
Somewhat disappointing, if it's legit, is a rumor that claims the Samsung Galaxy Z Fold 4 won't have a slot to store the S Pen. Leaker Ice Universe has backed this up, saying the Galaxy Z Fold 4 won't have a built-in S Pen. However, he does say the design will be a little smaller and a little thinner, which would be good news. 
Another rumor claims that the Galaxy Z Fold 4's front display could be changing, with Samsung playing around with its aspect ratio in the Z Fold 4 prototypes. Which version Samsung will pick isn't certain, but Twitter tipster Chunv8888 claims there are versions with no difference to the Z Fold 3 ranging to those with a much different shape.
As for the inner display, Samsung may be upgrading the current Ultra-Thin Glass (UTG) material for a better one, according to leaker yeux1122. This improved material would supposedly be tougher and higher quality, making it better to use with an S Pen stylus (even if it's not built in).
One thing that apparently won't be changing about the design is the fingerprint-sensing power button. Samsung has allegedly decided not to go ahead with a planned under-display fingerprint module for the Z Fold 4, instead keeping the Z Fold 3's button-mounted sensor. That may be better overall though, as the button-mounted sensor is already a reliable option.
The phone's color options are not as fascinating as the new engineering work going into the phone, but are still important for how the phone looks. According to leaker Ross Young, the Z Fold 4 could come in beige, grey or black, a trio of fairly muted colors for such an expensive phone.
Samsung Galaxy Z Fold 4: Cameras
One recent rumor has dismissed the idea of a new rear camera design for the Samsung Galaxy Z Fold 4 but it has thrown more weight behind the tip that the foldable phone will get a 50MP main camera. 
While good, the 12MP main camera can't keep up with that of the Galaxy S22, let alone the Galaxy S22 Ultra's 108MP snapper. The 12MP ultrawide and 12MP telephoto cameras are fine, but there's room for improvement with the main camera. And upping the main sensor to 50MP could be the answer.
Another rumor has the Galaxy Z Fold 4 has it tipped to get a 3x zoom optical zoom on the telephoto camera. Comparatively, the Galaxy Z Fold 3's telephoto cameras offered 2x optical zoom.
So if these leak comes to fruition, it would likely give the Galaxy Z Fold 4 a noticeable boost in camera performance and pretty much the same camera setup as the Galaxy S22 (opens in new tab). 
The Galaxy Z Fold 3 introduced a big change compared to previous Samsung phones — the company's first under-display camera on the main display. A Korean leaker claims that the Z Fold 4 could build on this by adding a second under-display camera to the cover display. 
However, the under-display camera was one of the weaker points of the Galaxy Z Fold 3 so having another one isn't ideal unless Samsung works to improve it. And that's exactly what it's been tipped to do, with the Galaxy Z Fold 4 predicted to get a suite of under-screen camera improvements, including a 16MP sensor, up from a paltry 4MP.
It should be noted that not everyone backs the idea that Samsung is going to bolster the under-display camera with that size sensor. Ice Universe tweeted out a list of Galaxy Z Fold 4 specs they described as "100% accurate," and the under-display camera was still listed as a 4MP sensor.
Samsung Galaxy Z Fold 4: Battery and performance
The only rumor we have about the Z Fold 4's power source is an unfortunate one. It says that Samsung will be keeping the battery roughly the same size as it currently is on the Galaxy Z Fold 3. Leaked specs from both Yogesh Brar and Ice Universe point to a 4,400 mAh battery in the new model, unchanged from last year's power pack.
One of the worst things about foldable phones is that they have a lot more screen to power, despite having a battery the same size, or sometimes smaller, than equivalent phones. The Z Fold 3's battery life isn't that good, but if Samsung isn't changing the battery capacity, then it will have to make the phone more efficient elsewhere to try and make the phone last a full day away from the wall socket.
Unfortunately charging speed may not be getting boosted to account for this, with leaked regulatory documents seemingly revealing the same 25W charging speed as the Z Fold 3.
As for the new foldable's chipset, we may see it get a Snapdragon 8 Gen 1 Plus according to leaker Ice Universe. That would give it a good performance increase over the last generation, and a small advantage compared to the Galaxy S22 series to boot.
And more recently, alleged benchmarks for the Samsung Galaxy Z Fold 4 have popped up. In Geekbench 5's testing, a device thought to be the Galaxy Z Fold 4 got a score of 1,351 in the single-core test and 3,808 in the multi-core result. The listing also hints that the Galaxy Z Fold 4  will use a chip that looks a lot like the Snapdragon 8 Gen 1 Plus and have 12GB of RAM. 
Samsung Galaxy Z Fold: What we'd like to see
If those rumors didn't satisfy your appetite for Z Fold 4 material, we also have a modest wish list for the new foldable.
To start with, Samsung could do a lot worse than copying this enticing-looking concept titled the "Galaxy Flex Note" based on a patent filed by Samsung and brought to life by Technizo Concept and LetsGoDigital. We particularly like how this design uses a single display and features room for an S Pen stylus, which would mark the Z Fold series as the successor to the Galaxy Note series, which this year saw a potential end with the cancellation of the Galaxy Note 21.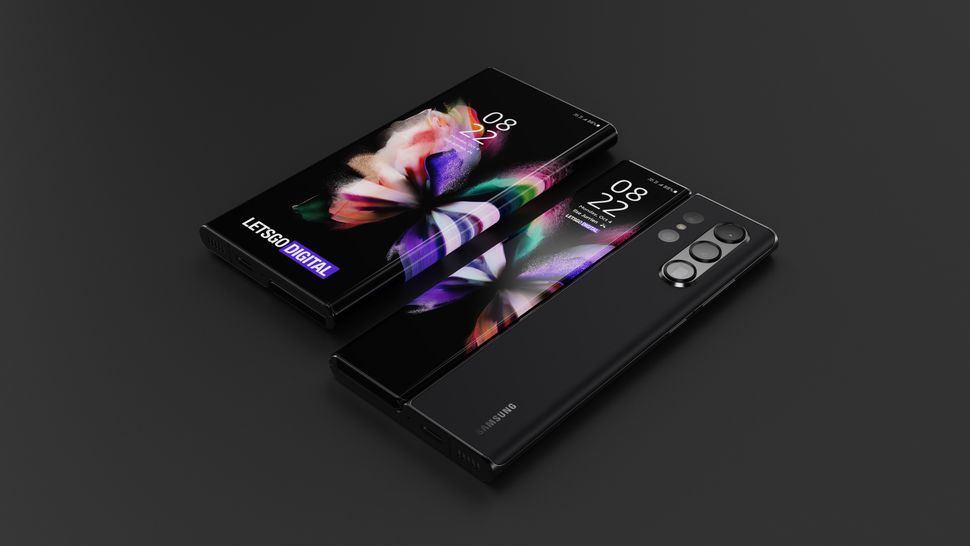 Some of the features we've seen on other Samsung phones, and more tipped for future ones, may also come to the Z Fold 4. For example, the Samsung Galaxy Z Flip 3 Bespoke Edition, with its multiple color combinations, would fit right in with the Z Fold 4, although with a slightly different kind of customization since one side of the folded phone is still all screen. 
Equally, rumored new components like the Snapdragon 898/895 or Samsung's new LPDDR5X RAM may appear on the Galaxy Z Fold 4. We'll probably see these introduced on the Samsung Galaxy S22 first though, if they are due to debut on phones this year.
To summarize, here's what we'd like to see on the Galaxy Z Fold 4.
Better cameras
Despite costing so much, the Galaxy Z Fold 3 has the same set of cameras as the Galaxy Z Fold 2 from the year before, albeit with the internal selfie camera swapped out for an under display camera.
It would ideal if Samsung offered better cameras overall on the Z Fold 4. Photography isn't going to be a focus for Samsung's foldables like it is for its Galaxy S phones, but larger or higher resolution sensors would still be a welcome addition. A more powerful Space Zoom would also be nice. 
Add on-board S Pen storage
The Z Fold 3 introduced the S Pen stylus to Samsung's foldables, so it would make sense for the company to build on this with the next-gen model. Hopefully, the company will be able to make the stylus fit within the Galaxy Z Fold 4's body like the concept design above, rather than requiring you to store the S Pen separately or in specially designed cases again.
The Galaxy S22 Ultra is rumored to get an S Pen slot, so it would be only natural fro the Galaxy Z Fold 4 to follow suit. 
Another price drop
If Samsung is serious about making foldables mainstream, it needs to follow the example of its own Galaxy Z Flip 3 and make the price closer to that of normal flagship phones. This was something mentioned in the report from yeux1122, but this doesn't mean much right now. A lot can change between now and the actual debut of the phone.
Better hidden display creases
The main side effect of watching content on foldable displays is that your viewing experience can sometimes be spoiled by the obvious creases in the screen. We don't expect the crease to disappear, but it would be nice to see it fade into the background a bit more. 
Slimmer frame
By the nature of folding the main display in half, it's going to be tricky to get a foldable phone to be especially thin. However, the number one complaint of people we should the Z Fold 3 to is that it's too thick and bulky to carry around. We'd like to see the Z Fold 4 shave a few more fractions of an inch off of its total size.
Longer battery life
The Z Fold 3 starts at a disadvantage by having to power two displays, including one that's the size of a small tablet. We saw under 8 hours of battery life in our testing, and it would like to see closer to 10 hours through a combination of perhaps a larger battery and other efficiency gains.