Tech
Best mirrorless cameras in 2022
The best mirrorless cameras offer many of the benefits of DSLRs, such as great image quality and the ability to swap lenses, but tend to be smaller, lighter and increasingly faster.
That's why they are now the first choice for many photographers, both amateur and professional, to the extent that many camera makers have entirely given up on the DSLR market in favor of mirrorless.
If you're not sure which is right for you then our DSLR vs mirrorless guide should help you decide, but assuming you've settled on buying one of the best mirrorless cameras, you're in the right place.
We've tested dozens of models from Sony, Fujifilm, Canon, Nikon, Olympus and Panasonic, covering full-frame, APSC and Micro Four-Thirds sensors and across all price points from a few hundred dollars up to around $2,500. In short, there'll be something here for you, whatever you're looking for.
What are the best mirrorless cameras?
After testing dozens of models, we think the best mirrorless camera for most consumers is the Sony Alpha a6100. This camera costs around $850 with a lens, takes great photos in low light, has a fast autofocus system, and can record video in 4K. The a6100 has a similar design to other cameras in Sony's mirrorless camera lineup, which means a compact design that's easy to hold, a nice large touchscreen, and an electronic viewfinder. 
If you're just breaking into photography, the best mirrorless camera for beginners is the Sony a6000, which is still available eight years after its debut. The original camera in the lineup, the a6000 costs less than $600 with a lens, yet shoots at a fast 11 fps, and takes great pictures in all conditions. This camera lacks a touchscreen, and it can only shoot video up to 1080p, but these are fine compromises at this price. 
Having trouble deciding which Sony mirrorless camera is right for you? Check out our best Sony mirrorless cameras page. 
If you're happy to spend a bit more, we recommend the Canon EOS R6, which is a superb full-frame mirrorless camera with class-leading autofocus and incredible image stabilization.
The best mirrorless cameras you can buy today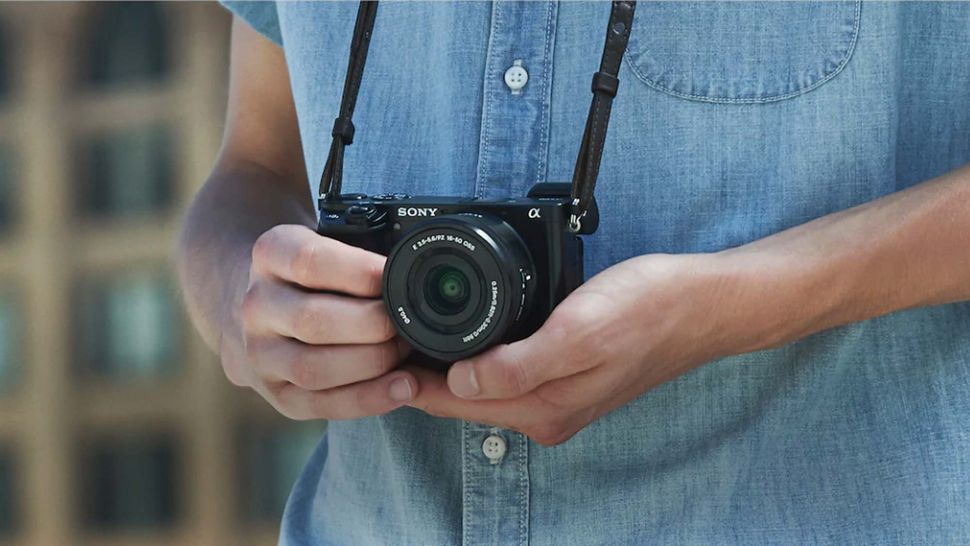 (opens in new tab)
We think most consumers will find the Sony a6100 to be the best mirrorless camera for their needs. Selling for around $700 with a kit lens, it's not overly expensive, but has many of the modern features you'll want, including an excellent autofocus system, a fast 11fps shooting speed, a bright electronic viewfinder, and sharp 4K video. (The camera even has a microphone jack for better audio.) Plus, the a6100 has an excellent design with a good hand grip, as well as an articulating 3-inch touchscreen, which makes it easy to hold the camera above or below eye level and still get the shot you want.
What you don't get at this price are features such as in-body image stabilization, and the A6100's viewfinder is a lower resolution than higher-end models. But these tradeoffs are more than acceptable.
Read our full Sony a6100 review.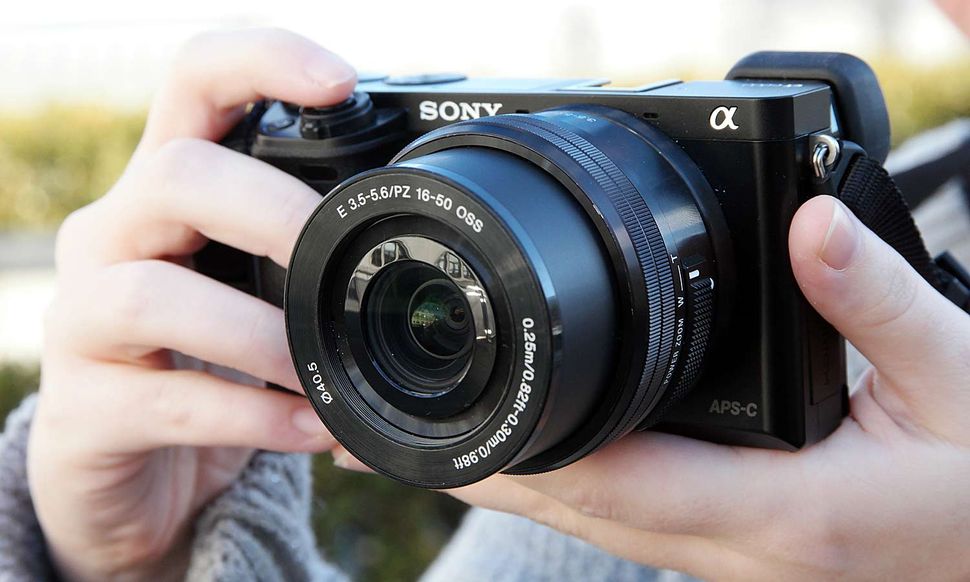 (opens in new tab)
The Sony a6000 is the best mirrorless camera for beginners, in that it's an ideal compromise between power and portability. Its autofocus is as good as a DSLRs, and it shoots at a blistering 11 frames per second with continuous autofocus and metering. Electronic viewfinders are a weak point on many mirrorless models, but the a6000's OLED eyepiece is bright and crystal-clear, and doesn't suffer from the stuttering you'll sometimes find on EVFs with lower refresh rates. A DSLR shooter would be comfortable moving over to this eyepiece.
The a6000 shines in low light, and features the ability to capture clean images up to ISO 1600 sensitivity and usable shots in very dim conditions way up to ISO 12,800. On top of that, the a6000 shoots gorgeous full-HD video at up to 60 fps, as well as 24 fps for a cinema look. Clips show fine detail, rich color and buttery-smooth motion rendering, even in low light. It's rather old now, though, so can be difficult to find.
Read our full Sony a6000 review.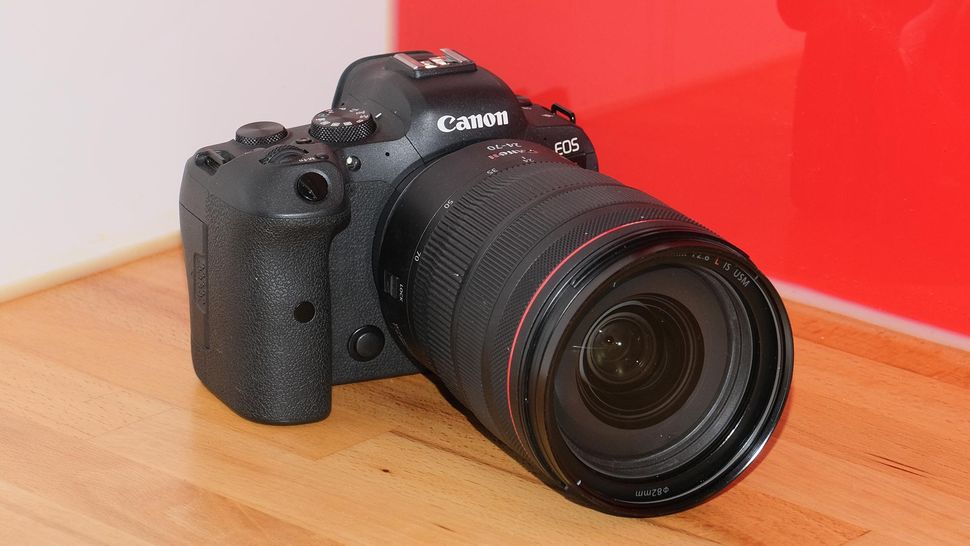 The Canon EOS R6 is the most expensive camera on this list, but it's also the best overall. That high price means it won't be the best camera for everyone — hence why it's not number one — but if you can afford it, it's an easy recommendation.
A mirrorless camera with a 20MP full-frame sensor, the R6 excels when it comes to autofocus. In our testing, we found it to be unerringly accurate when tracking subjects including fast-moving pets; it can even lock on to a dog's eye as it runs and stick with it, and we have the photos to prove it. Its built-in image stabilization is almost as special; with the right Canon lens on it, it can give you 8 extra stops and even without it's good for 5. In our testing, we regularly got sharp shots handheld at 2- or even 4-second shutter speeds. Plus, it's brilliant in low light, with images shot at ISO 6400 showing hardly any noise; we took perfectly acceptable images at 102,400.
On the minus side, 20 megapixels may not be enough for everyone. Video is also a slight negative: it shoots 4K at up to 60 fps, but overheating issues mean it can only do that for 30 minutes or so. If you favor stills over video, though, and can afford the $2,500 body-only price, it's hard to beat.
Read our full Canon EOS R6 review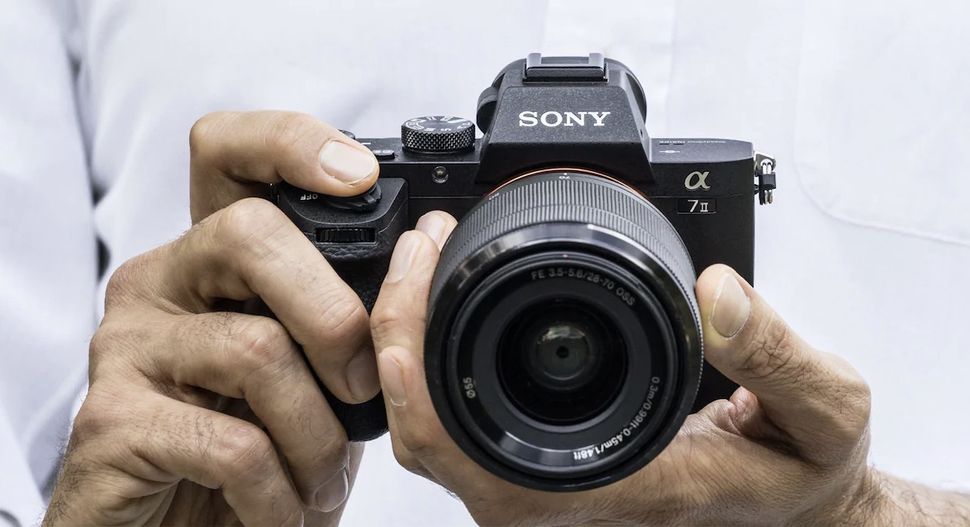 (opens in new tab)
It's the world's first full-frame mirrorless camera to carry in-body 5-axis image stabilization, but there's more to the Sony a7 II than just steady shooting. This petite, sexy camera fits in most bags, and packs a bunch of customizable buttons and knobs for quick access to your favorite controls. We also loved the bright, clear pictures and relatively low amount of noise (graininess) even at high ISO light sensitivity levels. Thanks to effective wireless capability, you'll be able to beam your shots to your smartphone or computer within seconds.
The Sony a7 II is a few years old at this point — it's been succeeded by the Sony a7 III, which offers full frame HDR 4K video and better battery life, and by the a7 IV, which has a new 33MP sensor among many other things. But the a7 II is still a powerful camera, and it's a lot cheaper than the more recent models, making it a better bargain.
Read our full Sony A7 II review.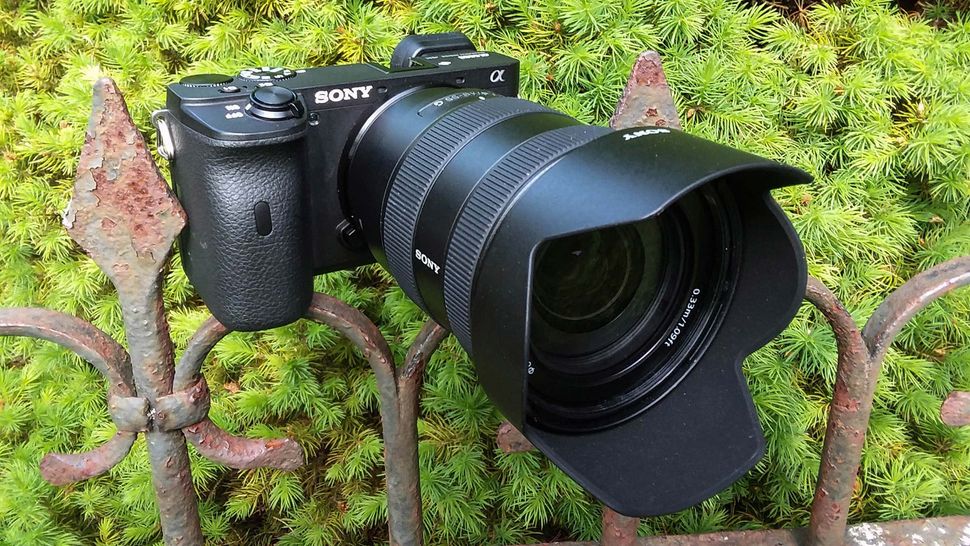 The Sony Alpha a6600 is the successor to the older, but still great a6500, and brings with it such features as 5-axis in-body image stabilization, 4K video recording at 60 frames per second, and a compact but sturdy magnesium-alloy body that's protected against dust and mist. 
The a6600 has the same 24.2-MP sensor as its predecessor, but now, with a faster processor, it has a wider ISO range (100-32,000), and AI-enabled eye autofocusing in both still and video. And, the a6600's rated battery life of 720 shots is double that of the a6500; while we still recommend you pick up a spare battery, it's good to know the a6600's will hold out for a lot longer.
Read our full Sony Alpha a6600 review.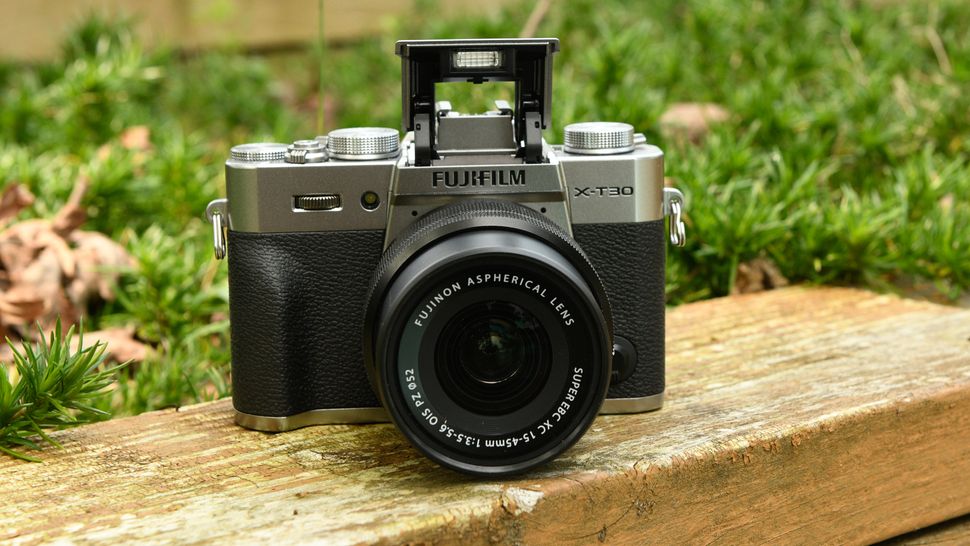 The Fujifilm X-T30 makes it on the list of the best mirrorless cameras because it has many of the features as the more expensive X-T3, but costs less than $1,000. It's got a great retro look with a ton of dials, but still has modern touches, such as its articulating touchscreen. 
The X-T30 takes fantastic pictures in a wide variety of lighting settings, and there are an abundance of settings and artistic filters to get more out of your photos. It has a fast processor that allows you to take DCI 4K video at 30 fps. However, you're limited to 10-minute clips, so those who plan to shoot video should check out the Sony a6600 instead. Also bear in mind that the Fujifilm X-T30 II is now out and has a higher-res screen, better low-light capabilities and improved video options. We'll be reviewing it soon, hopefully.
Read our full Fujifilm X-T30 review.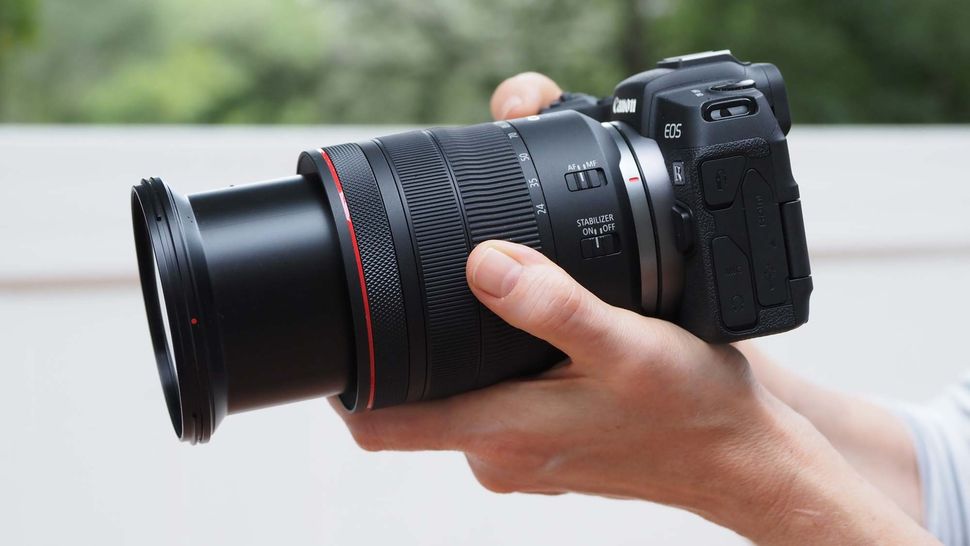 Until recently, most full-frame mirrorless cameras cost at least $2,000 just for the camera body. The Canon EOS RP is part of a trend of less-expensive models, bringing higher image quality at a lower price. The EOS RP has a 26 megapixel sensor, user-friendly controls, a fully articulated touch screen, and a compact body, all for less than $1,000. Not surprisingly for Canon, the EOS RP also takes great pictures, and can shoot video at resolutions up to 4K. 
However, there are some compromises: The EOS RP lacks in-body image stabilization, it has a comparatively short battery life, and a slower shooting speed than other mirrorless cameras. Also, because Canon is relatively new to mirrorless cameras, there are fewer lenses available when compared to models from Sony.
Read our full Canon EOS RP review.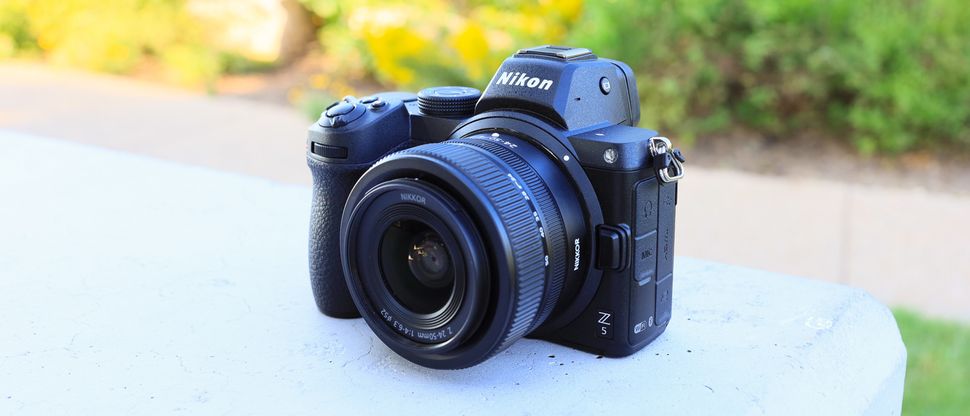 The Nikon Z5 is an excellent midrange mirrorless camera with a full-frame sensor, letting you get large and luscious images. Though larger than the Canon EOS RP, we liked the way it handled, allowing us to keep a firm grip. It's weather-sealed against the elements, too. 
The Z5 took excellent pictures in low light, thanks to in-body image stabilization and an ISO range up to 51200. It can shoot 4K Ultra HD/30p video, but the image is cropped, but the camera has a mic and a headphone jack. Last, the 3.2-inch touchscreen is large and bright, but only tilts up and down, and not to the side. Overall, though, this is a great option for those who don't want to spend more than $1,500 on a full-frame mirrorless camera.
Read our full Nikon Z5 review.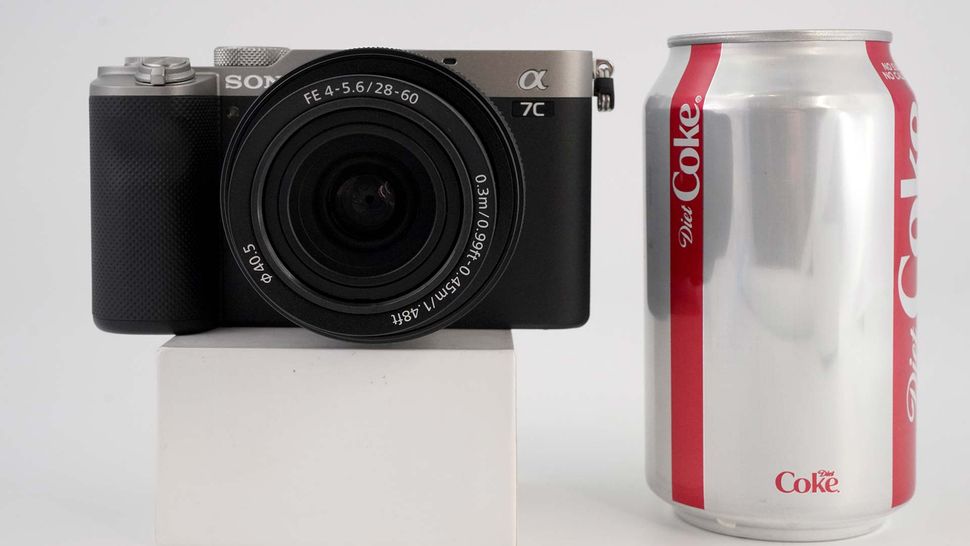 The Sony A7C is the smallest and lightest lens-swapping full-frame camera, making it a great alternative to a hefty full-frame DSLR — or even a larger mirrorless option such as the Sony A7 II or Nikon Z5 in this list. That size does come with a few drawbacks, mainly around the absence of certain controls you might expect on a nearly $2000 camera, but it does have a built-in viewfinder and we still found it to handle well in daily use. There's certainly no doubts around its image quality: it shoots stellar 24MP stills and 4K video, though the latter is limited to 30 fps. Buy it in a kit with the similarly diminutive 28-60mm lens and you have a great option for traveling light.
Read our full Sony A7C review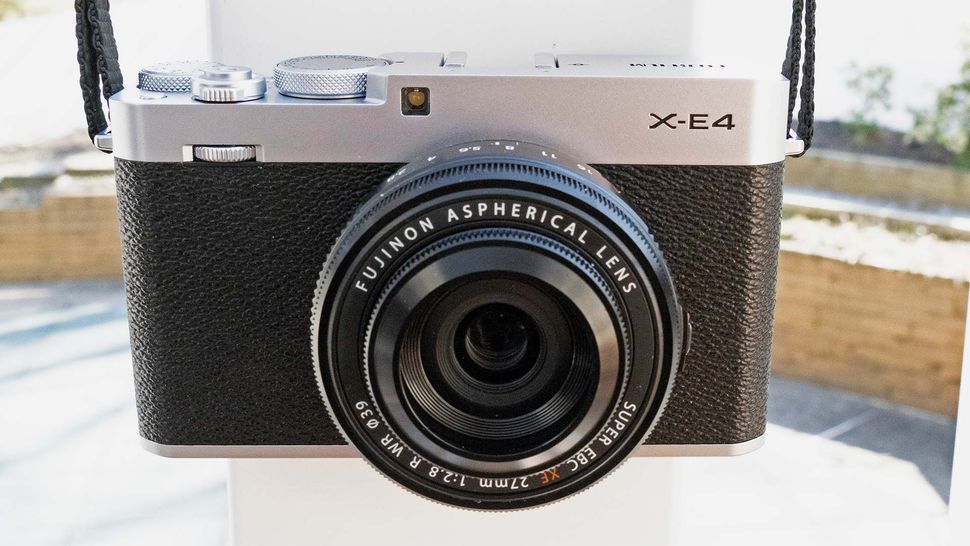 If street photography is your thing, then the Fujifilm X-E4 could be just what you're after. The latest entry in Fuji's excellent X series of mirrorless cameras packs a lot into a small, rangefinder-style retro body, including a 3-inch touch-screen LCD that flips out by 180-degrees, a bright EVF and 4K video. But it's the 26-megapixel stills that really shine here, digging up masses of detail and handling exposure and dynamic range well. Noise is also well controlled, while Fuji's superb film simulations ensure that every shot looks just like you want it to.
The relative lack of manual controls won't be to everyone's taste, and there's no built-in image stabilization, but the price is reasonable for the feature set and Fuji's ever-growing lens range offers something for every situation and budget.
Read our full Fujifilm X-E4 review.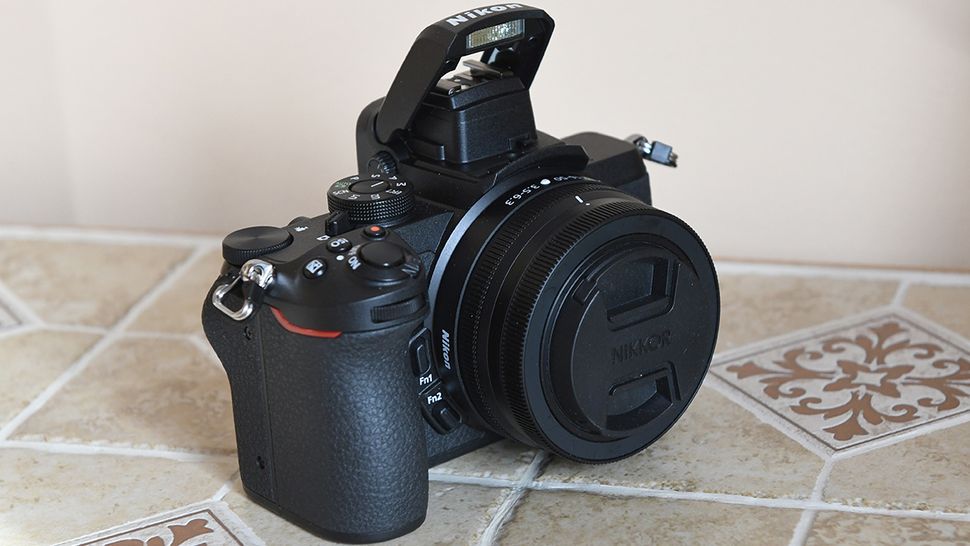 Nikon was a bit late to the mirrorless camera category, but it's making up for lost time. Following the launch of the full-frame Z6 and Z7 mirrorless cameras, Nikon introduced the Z 50, which doesn't have a full-frame sensor, but offers a solid feature set, great image quality and good performance —  in a smaller form factor at a more consumer-friendly price. 
The Nikon Z 50 is a great mirrorless camera for Nikon enthusiasts; we liked its build and deep, comfortable grip, as well as its sharp electronic viewfinder. Its 3.2-inch touchscreen flips down for selfies, but is obscured if you have the camera on a tripod. The Z 50 has intuitive controls, in-camera retouching, and good performance in low light. However, there's no in-body image stabilization, and the single card slot only supports lower-end SD cards. 
Also look out soon for our review of the Nikon Z fc — a new mirrorless camera that has the same specs as the Z 50 but in an attractive retro body.  
Read our full Nikon Z 50 review.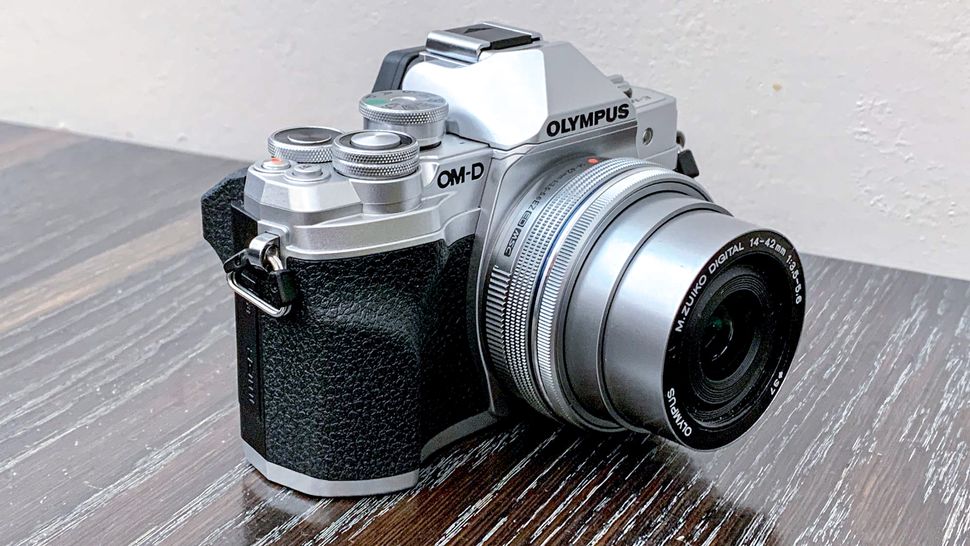 With excellent image quality, 5-axis in-body image stabilization, and a price well under $1,000, the Olympus OM-D EM-10 Mark IV provides a great entry point into the Olympus family. With its touch screen that rotates forward for selfie mode and 31 built-in image filters, the camera offers an easy upgrade from cellphone photography. And its compact design makes the Mark IV pretty easy to carry around. 
But the Mark IV is not dumbed-down in any way. The bright OLED viewfinder offers a generous resolution of 2.36 million dots, and the camera also has a bright, colorful 3-inch LCD touchscreen with about a million dots of resolution. The screen tilts up about 90 degrees and down 180 degrees to face you when shooting selfies. Video (4K/30 fps) is good, but held back by the lack of a microphone jack. 
In-body 5-axis image stabilization is the OM-D E-M10 IV's standout feature. It's not common in mirrorless cameras, and the capability is especially rare at this price.
Read our full Olympus OM-D EM-10 Mark IV review.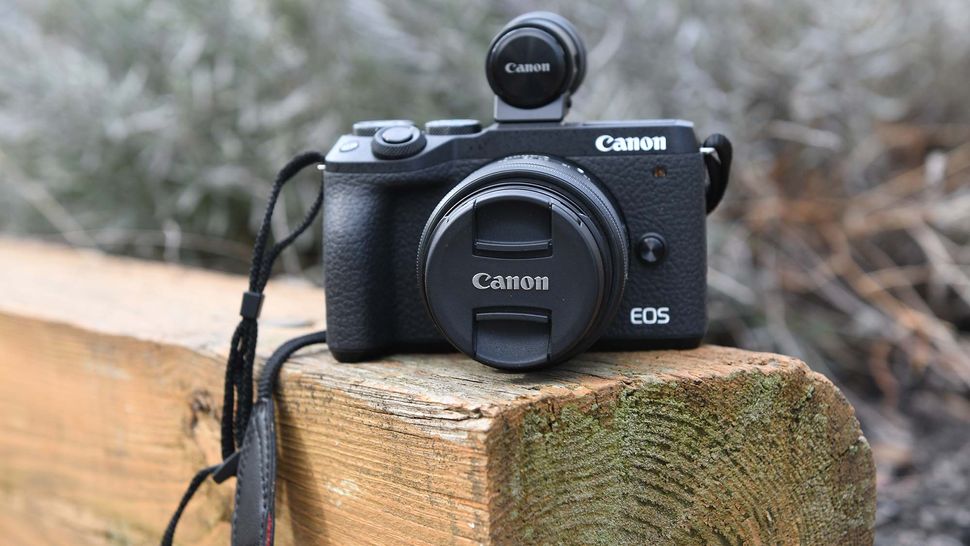 Canon's second-generation EOS M6 Mark II mirrorless camera has a lot to like: It has a 32MP APS-C size sensor, the highest resolution in its class, and shares a number of features with the Canon EOS 90D, its DSLR sibling, such as the image processor, 4K video and Dual Pixel CMOS AF. And, it comes in a much more compact package, weighing in at 14.4 ounces with the battery.
However, Canon sacrificed a built-in viewfinder, and while the M6 Mark II has an excellent 3-inch touchscreen, you'll want to purchase this camera as part of a kit, or be prepared to shell out an extra $200 for the optional electronic viewfinder that slides into the camera's hot shoe. If you can live with this compromise, though, you'll be rewarded with crisp photos and fast shooting speeds.
Read our full Canon EOS M6 Mark II review.
How to pick the best mirrorless camera for you
The criteria when shopping for a mirrorless camera are pretty much the same as when you're looking for any sort of camera. 
First, what is your budget? While our picks of the best mirrorless cameras all fall under $1,500, you can find models that are twice as expensive, and their features are very tempting. 
Next, what is your experience level? If you're new to mirrorless cameras or photography in general, it's worth getting a lower-priced model with more beginner-friendly features, such as in-camera guides that explain various settings.
Last, consider what you want to do with the camera. If you're shooting sports or wildlife, you'll want a camera that can take a lot of pictures quickly, as well as one with in-camera stabilization. And, while mirrorless cameras are known for their smaller size relative to DSLRs, you'll want one that's more compact if you're planning to take it traveling. 
How to choose a lens for your mirrorless camera
One of the most important qualities that mirrorless and DSLRs share is that they accept interchangeable lenses, which can dramatically improve image quality and bring your photography to a new level. But there are scores of lenses to choose from, which can be confusing. To help you get better acquainted with this important camera accessory, here's a quick rundown of types of interchangeable lenses that are available for your mirrorless camera:
Standard zoom lenses: This is the lens that most people who buy an entry-level DSLR or mirrorless model as a kit use first. Mirrorless kits generally come with a 14-42mm lens. They typically include a small amount of zoom (3x), and are often inexpensive, but not the highest quality. However, in the past several years, the quality of these kit lenses has improved.
Prime lenses: You can save money by choosing a prime or non-zoom lens. They offer excellent quality, and are often much more affordable. If you need to zoom, just use your feet and walk closer to your subject!
Telephoto zoom lenses: If you shoot a lot of sports or other types of events, consider these powerful zooms, which can bring you closer to the action and provide features to capture images with shallow depth-of-field. They can be a bit heavy and bulky, but most manufacturers have been inventing new lenses that are smaller and more compact, but are still high quality. The 70mm-200mm is a good example of this type of lens.
Wide-angle lenses: If you're traveling, this type of lens, such as a 16-35mm zoom, can be very valuable, since it allows you to capture different types of wide-angle shots. Want to shoot a group portrait? Set the zoom lens towards the 35mm end of the range, which will avoid distortion at the edges of the image. Or if you want to capture a broad, sweeping landscape, use the lower end of the zoom, nearer to the 16mm end. However, these lenses can be pricey.
Macro or Close-up lenses: If you're looking to capture close-up shots of small objects, you'll want a good quality macro lens, which come in a variety of focal lengths, such as 50mm and 100mm. Be sure to do your research so you know that the lens you want has macro capabilities. 
Specialty lenses: One of the most notable specialty lenses in this category is the ultra-wide fisheye lens, which some photographers love for the exceptionally distorted point of view. Other types include tilt-shift and soft-focus lenses.
What are the different sensor sizes in mirrorless cameras?
You've probably seen references to full-frame, APS-C and Micro Four Thirds sensors — but how do they differ?
Well, full-frame is the biggest sensor you'll find on most mirrorless cameras. And we say most, because Medium Format cameras are bigger still — but also way out of most people's price range, so we'll skip them here.
Full-frame is actually an old term and refers to a sensor the size of that in a 35mm film camera (roughly 36 x 24mm). The Sony A7 range, Nikon Z5 and Canon RP are all full-frame mirrorless cameras.  
APS-C is the next size down (approx 22 x 15mm) and is found in most mirrorless cams including Sony's A6000 range, most of Fujifilm's X series and some Canon and Nikon models. It has around 2.5 times less surface area than full-frame.
Below that is Micro Four Thirds, a sensor size developed by Olympus and Panasonic specifically for mirrorless cameras; you'll only find it on models by those two manufacturers. This is almost a quarter the size of full-frame.
So, what does it matter? Well, in general, the bigger the sensor, the better the image quality. Larger sensors can gather more light and will generally have less noise than smaller formats. But obviously other factors also come into play here; this is a guide rather than a hard rule. Against that, a smaller sensor can allow for smaller cameras and — just as importantly — smaller lenses. 
What are the differences between mirrorless cameras and DSLRs?
Mirrorless cameras have come a long way in the past decade, and now rival — and often beat — the best DSLR cameras in most regards. 
Our comprehensive mirrorless vs DSLR guide gives you the full lowdown, but briefly, the key differences are:
Size and weight
Mirrorless cameras don't have a mirror (the name gives that away) and as a result are usually a lot smaller and lighter than DSLRs.
Viewfinders
DSLRs have an optical viewfinder, which shows you the scene as it really is. Mirrorless cameras use an electronic viewfinder (EVF), which is a small screen showing you a video feed of the scene. Also note that some cheaper mirrorless cameras don't have any kind of viewfinder, leaving you reliant on the rear screen as on a smartphone.
Speed
Mirrorless cams are almost always faster, once price is taken into account, offering burst speeds that exceed that found in many DSLRS. They can also use an electronic shutter that can shoot faster still, though this usually reduces image quality. 
Battery life
DSLRs have the edge here: by not needing to power an EVF or in some cases an LCD screen, they can usually go for a lot longer. 
Choice
Very few DSLRs are being made now, with only Canon, Nikon and Pentax releasing new models (and even then, not that often). Canon and Nikon also make mirrorless cams, as do Fujifilm, Sony, Panasonic, Olympus and others.
Lenses
Because DSLRs have been around for much longer, they have a richer range of lenses to choose from. Plus, second-hand lenses are readily available — often for a low price.
How we test mirrorless cameras
To determine which models make our list of the best mirrorless cameras, we first put each through a battery of tests, and evaluate them for such things as image and video quality, battery life, design, and usability. How fast can the camera shoot? Is its autofocus quick to lock on to subjects in the frame? When recording video, does it use the full sensor, and at what resolution can it record?
We also look at things such as button placement, how easy it is to navigate in-camera menus, if its touchscreen can fold outwards, and if you can access all the camera's settings using the display.
Finally, we consider such things as what features the camera has, and what competitors are offering in cameras that cost around the same price. 
Be sure to check out all of our camera picks:
Best cameras | Best DSLR cameras | Best action cameras | Best waterproof cameras | Best point-and-shoot cameras | Best instant cameras  | Best cheap cameras | Best GoPro camera | Best GoPro accessories | Best drones | Best 360 cameras | Best iPhone lenses | Best iPhone tripods |DSLR vs. mirrorless | Best Nikon accessories | Best Sony a6000 accessories
The best apps and software for editing, managing, and sharing your photos:
Best photo organizer apps | Best photo storage sites | Best photo editing software | Best photo editing apps | Best photo collage apps