Tech
Best cell phone plans for seniors in 2022
The best cell phone plans for seniors at a glance
1. Best overall value – Mint Mobile (opens in new tab)
2. Best unlimited plan for seniors – T-Mobile (opens in new tab)
3. Best exclusive senior discount – Verizon (opens in new tab)
4. The cheapest senior plan – Ultra Mobile (opens in new tab) 
Searching for the best cell phone plans for seniors doesn't limit you to plans specifically offered to older mobile phone users. Yes, there are senior-friendly plans at several of the best phone carriers, but there are also option open to people of all ages who just want a lower monthly bill.
And that's really the point of finding the best cell phone plans for seniors: You want to guard against rising wireless service costs by locking in a good rate. And at the same time, you want a plan with the right amount of talk, text and data. That makes for a great cell phone plan, whether it's aimed specifically at seniors or not.
And you've got options, especially if you don't mind committing to the best prepaid phone plans.  All you need to do is figure out how much data you need from the best cell phone plans for seniors. We've lined up plans that range from offering just a few hundred megabytes to an unlimited pool of data. You'll also need to consider whether you want your plan to come in handy when you travel. (If your retirement years include a lot of globetrotting, be sure to check out our review of the best international phone plans you can use on your travels.) 
Once you've settled on those options, picking one of the best cell phone plans for seniors becomes much easier.
Be aware that when it comes to senior cell phone plans specifically designed for older age groups, many have residency requirements. Both AT&T and Verizon can offer major discounts on wireless service, but you must prove you live in Florida and that you're over 55. T-Mobile requires you to be 55 or over, though you can live anywhere to reap the savings from its senior cell phone plan. Other plans on this list have no age or residency requirements, though Consumer Cellular does offer a discount off its normal rates to AARP members.
Let's dive into the best cell phone plans from seniors to find one that meets your needs.
The best cell phone plans for seniors
A great value prepaid plan for seniors
Best pay as you go plan for seniors
Best unlimited data plan for seniors
Verizon's alternative low-cost unlimited plan
AT&T Unlimited 55+ senior plan
AT&T's alternative unlimited plan
Best cell phone plan for seniors with AARP discount
How to pick the best cell phone plans for seniors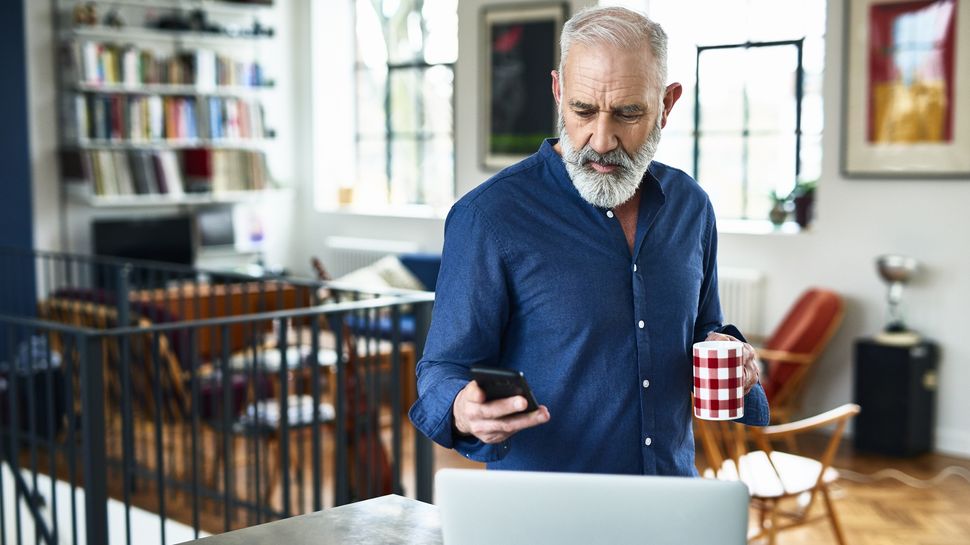 We found the best cell phone plans for seniors during the course of our research for the best cell phone plans overall. As a result, we've learned that there are a few factors to consider when choosing a cell phone plan aimed at seniors. Most of these plans tend to be more affordable with lower data caps, more flexible, and often offer special benefits.
Some brands, such as AT&T and Verizon, offer discounted prices for seniors or packages specifically designed for people over a certain age. However, these can require you to live in the state of Florida. T-Mobile is unique among the major carriers in having no residency requirement for its best cell phone plan for seniors.
If you don't live in Florida, your best bet is to focus on what you need. Do you need something with a minimal amount of data and low costs? One of the best cell plans for seniors from Mint Mobile, Tello, or Ultra Mobile should be a good fit for you.
Or, on the complete opposite end of the spectrum, T-Mobile offers up unlimited data plans. However, these are going to cost you a fair bit of cash to get. Consumer Cellular has an unlimited plan, too, but at $60 a month, it's one of the pricier options.