Tech
Apple October launch recap — iPad Pro M2, new iPad 2022, Apple TV 4K and more
Refresh
It's getting to be about 5 PM out here in California, where Apple is headquartered, and we'll be winding down our liveblog for the day. While the biggest news was undoubtedly the debut of the new iPad Pro M2, iPad 2022 and Apple TV 4K, today was also the day that Apple gave a release date for iPadOS 16: October 24th, aka this upcoming Monday.
Check out our iPadOS 16 hands-on review (based on the public beta) for more insight into what it's like working with the future of iPadOS and the new Stage Manager app manager, which we've heard may be responsible for the iPadOS 16 delay as Apple has worked to fine-tune the feature.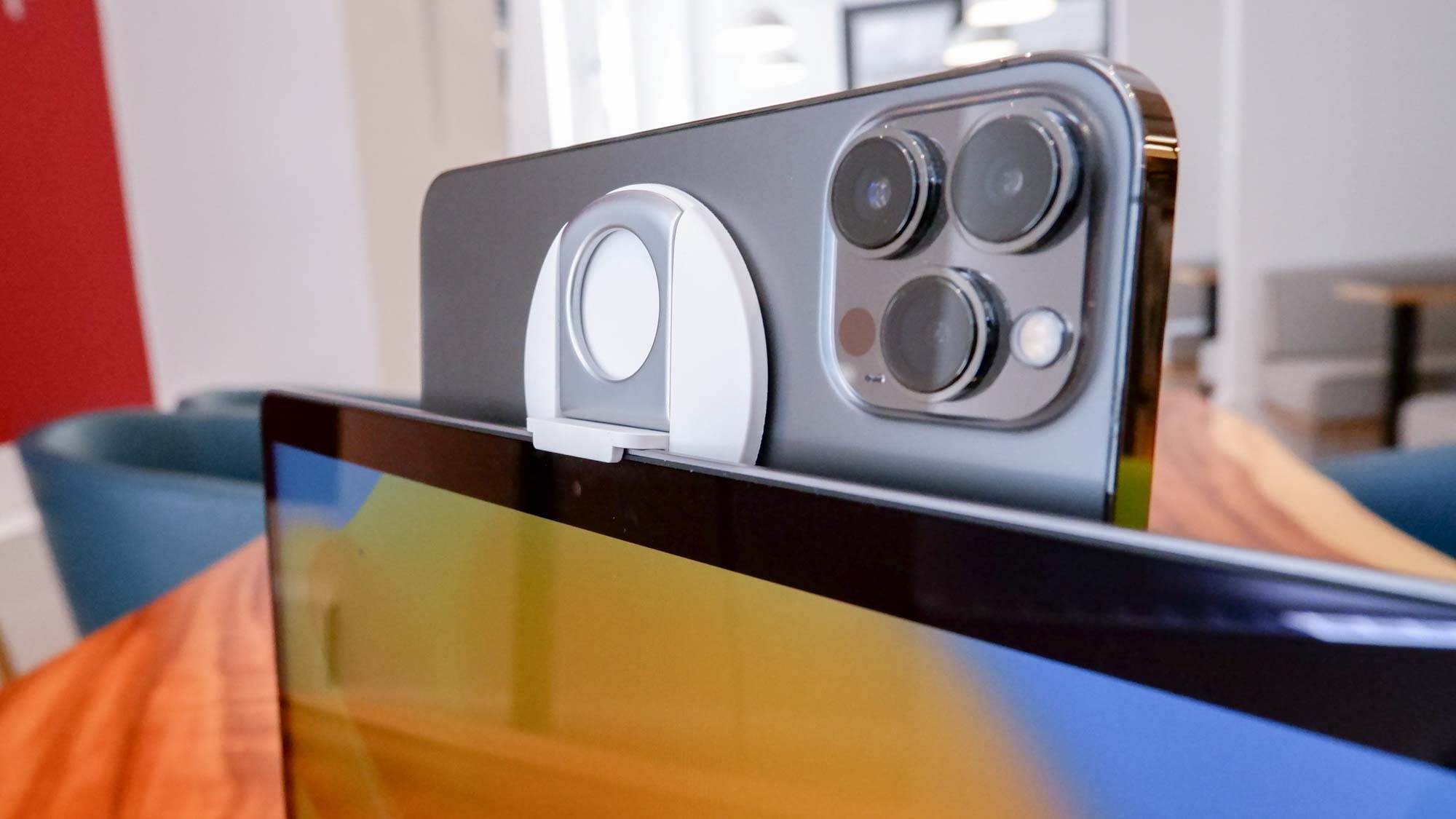 Alongside all the new products announced today, Apple quietly started selling the Belkin iPhone Mount for MacBooks on its online storefront for $30 (opens in new tab). Curious how good it is? Check out our Belkin iPhone Mount for MacBook hands-on for all the details!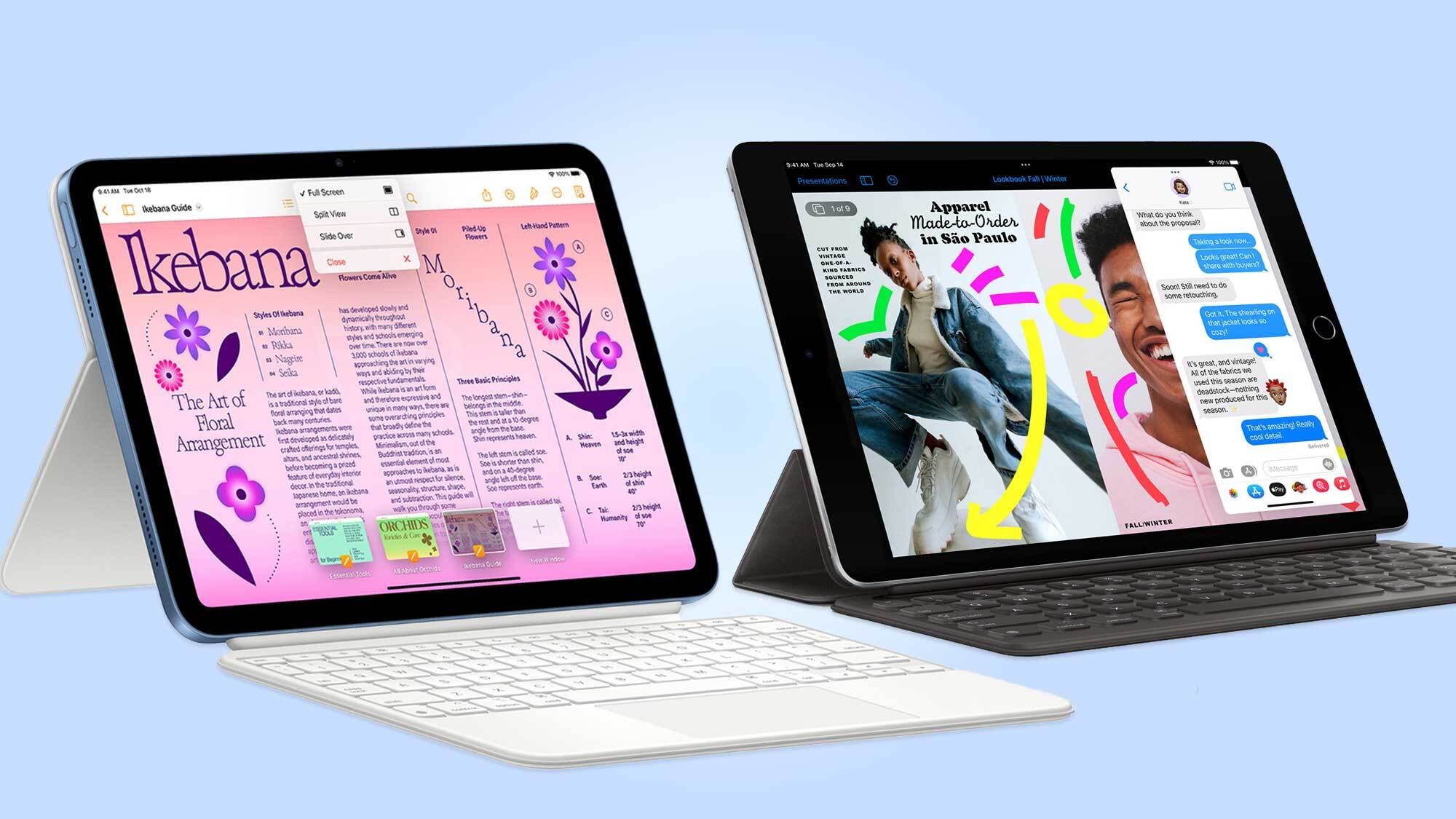 The iPad 2022 is finally here and it looks like Apple gave it a major upgrade, removing the Home button and kitting it out with the same flat-edged design and USB-C port previously relegated to more expensive iPads. That's far from the only change, either — check out our iPad 2022 vs iPad 2021 comparison for the full story!
It was an eventful day for Apple beyond product launches. A report in The Information (opens in new tab) claims that Apple has asked one of its suppliers to stop producing an iPhone 14 Plus component due to soft demand for the $899 phone. In the wake of that report, CNBC noted a plunge in Apple's stock price, though shares recovered by the close of trading to end the day fairly flat.
This is just the latest report that the iPhone 14 Plus doesn't seem to be clicking with customers. Last week, Digitimes (opens in new tab) reported softer than expected sales for both the Plus and the iPhone 14, as customers have instead embraced the more expensive (and feature-packed) iPhone 14 Pro updates.
Any reports about iPhone sales shouldn't necessarily be taken as the gospel truth until Apple confirms how its phones are doing. (The company's quarterly earnings come out October 27, and they'll include the first few weeks of iPhone 14 sales.) Still, it wouldn't surprise us if the iPhone 14 Pro is the more popular device, as phones editor Jordan Palmer has argued that the iPhone 14 and iPhone 14 Plus are insulting updates for shoppers.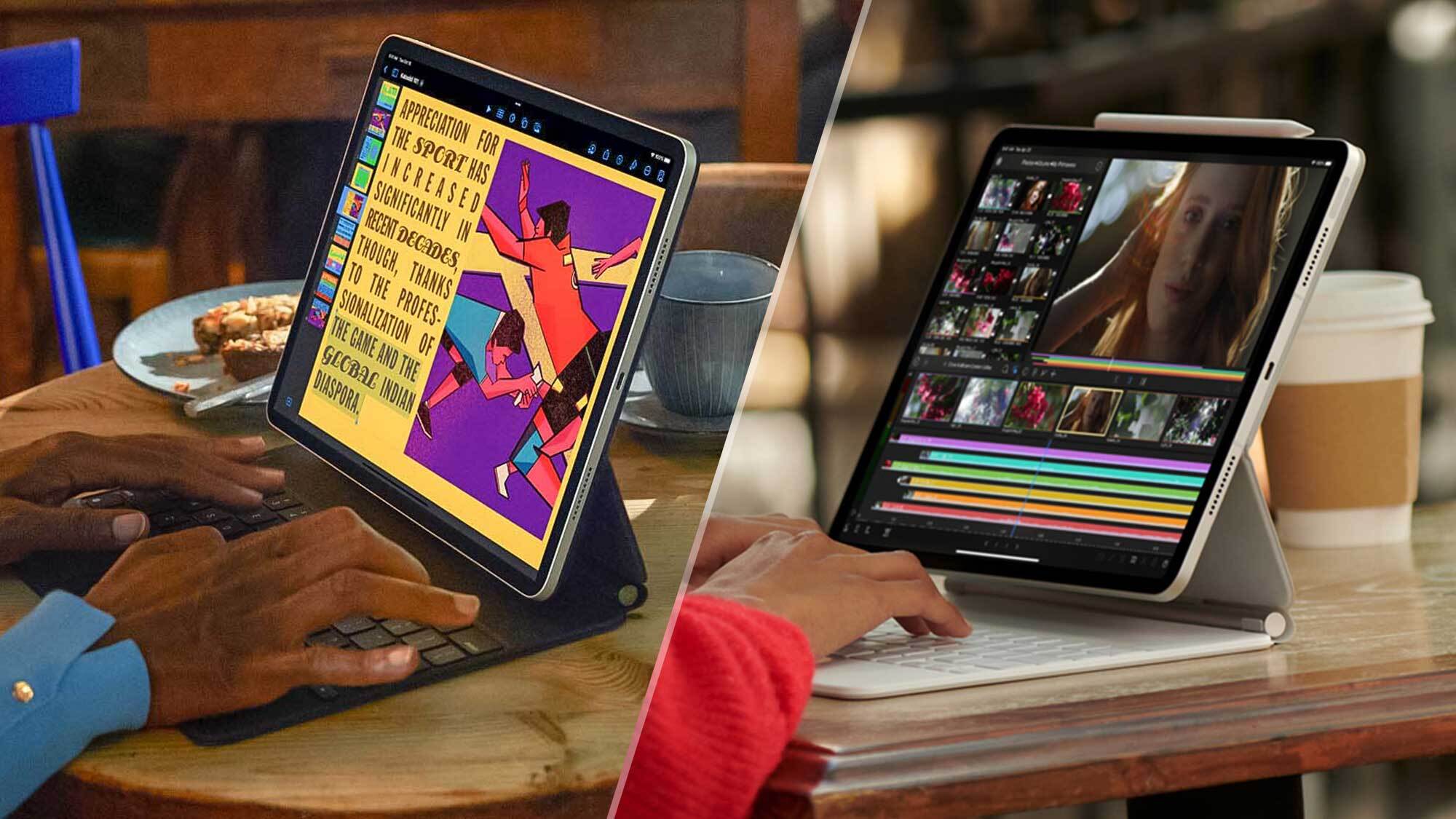 The arrival of the M2 chip in the new iPad Pro (2022) models are the biggest change from last year's Pro tablets. But it's not the only difference as you'll see in this iPad Pro (2022) vs. iPad Pro (2021) comparison.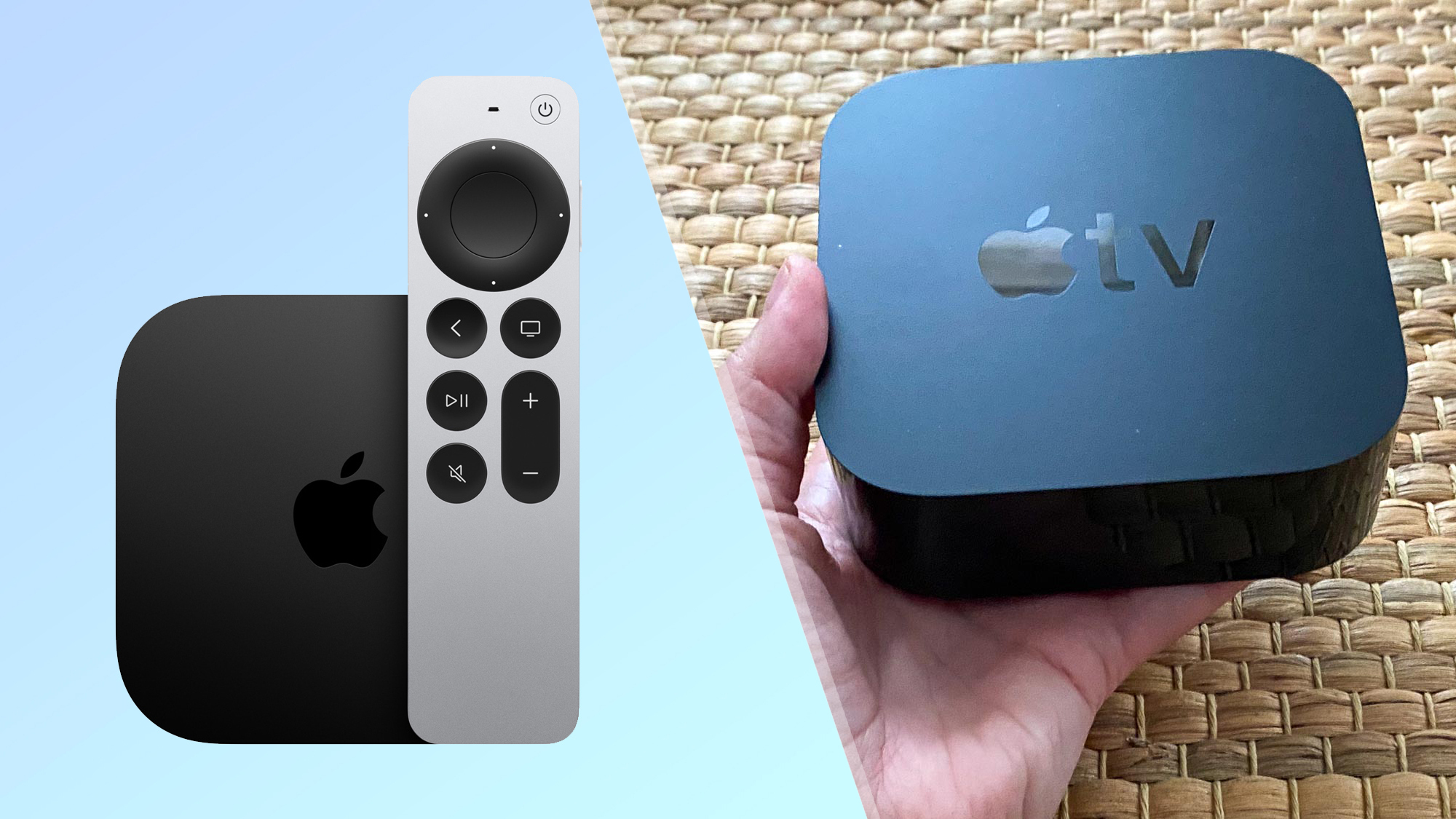 Apple's similarly sized streaming boxes have some similarities, as we explain in our Apple TV 4K (2022) vs Apple TV 4K (2021) face-off. While you might be excited for HDR10+ or the A15 Bionic chip, we're more inclined to woop for its notably lower price compared to its predecessor.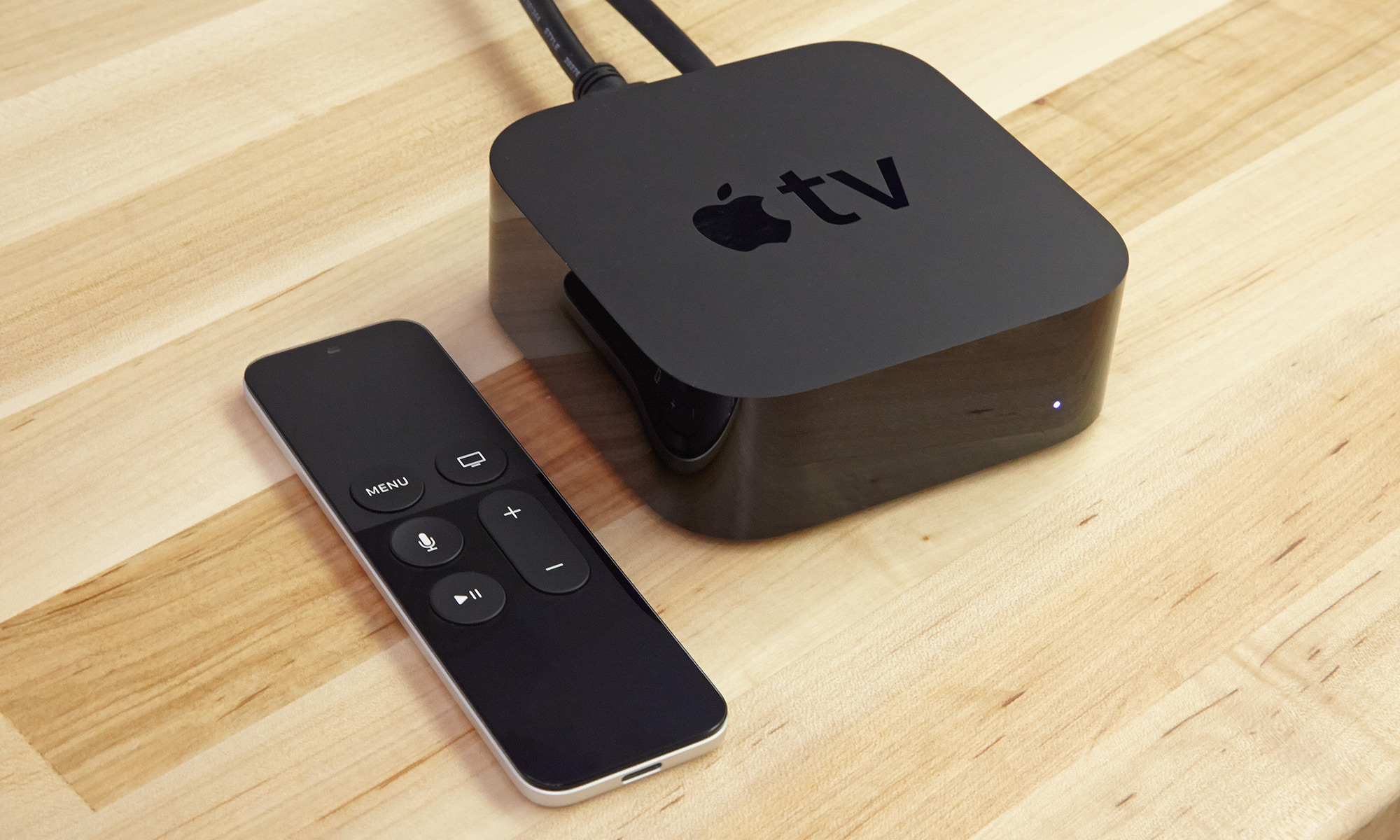 Well, there's one casualty in today's announcements, and it's not the iPad 9th gen. That older tablet is actually sticking around. But Apple just killed the Apple TV HD (opens in new tab), a streaming device that's been replaced by the new Apple TV 4K 2022. 
The new Apple TV 4K starts at $129/£149/AU$219, which is the same price as the old model. So you're not giving anything up.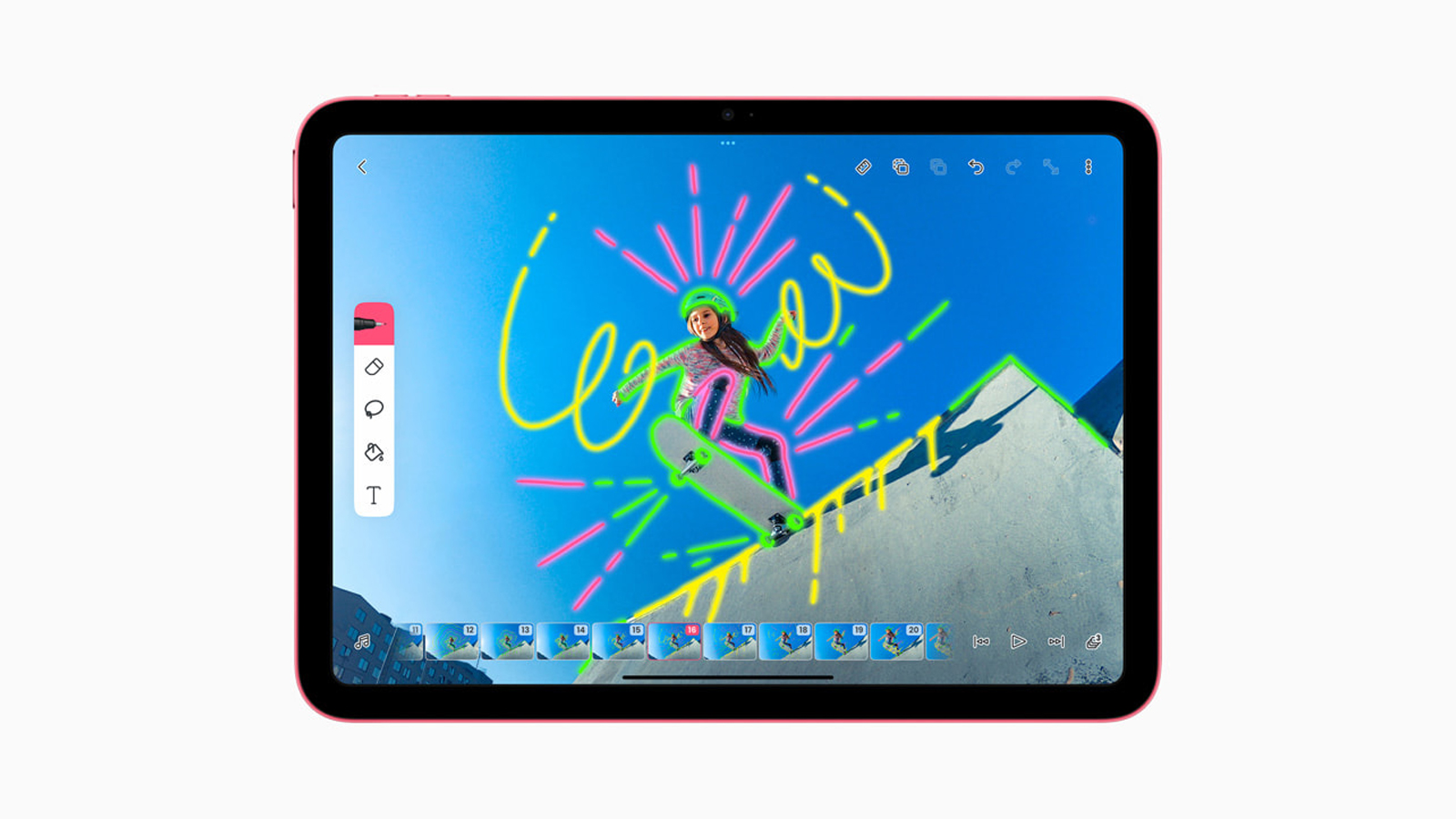 If you want a full breakdown of what's been announced today, check out our iPad Pro M2, iPad 2022 10.9-inch and Apple TV 4K hubs to get all the details on specs, pricing and release dates for all the new Apple goodies. 
Want a super-fast lowdown on all the Apple products revealed today? Then our tame TikTok-er and editor Kate Kozuch has got the video for you. 
Check out the TikTok embedded above for Kate's lightning take on the Apple announcements. And why not then follow Tom's Guide on TikTok (opens in new tab) for more hot takes.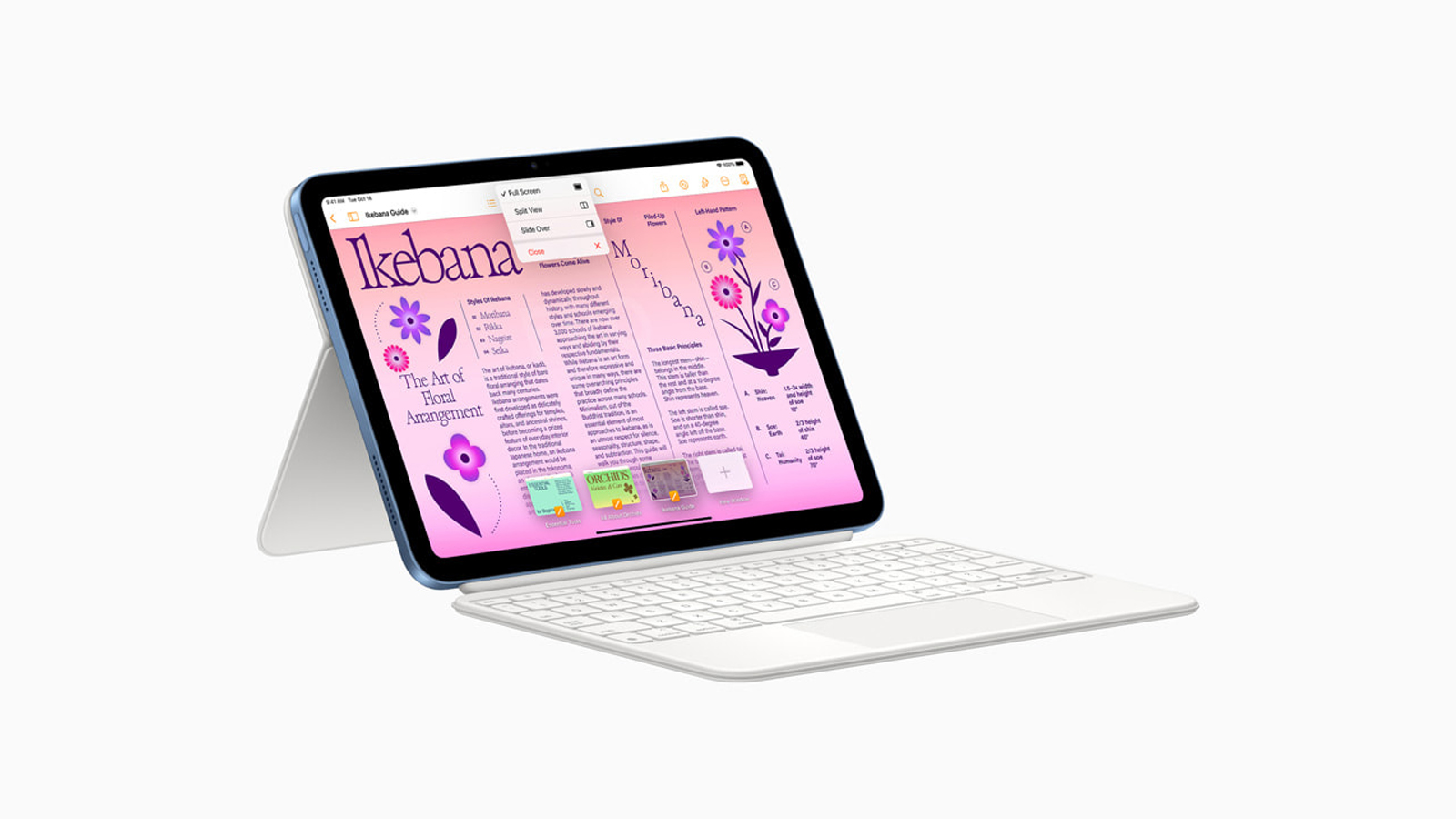 So chewing over today's semi-surprise launch; everything we expected for the iPad Pro models came to fruition. It's clear that Apple has got the design of its pro-grade tablets locked in, now it's a case of increasing performance and software capabilities. 
The new 10.9-inch iPad is an interesting proposition. It's design looks good and it has a solid chipset, but arguably one that's still well behind the latest iPhones. And sticking with first-generation Apple Pencil support seems a bit odd. It's also $100 more expensive than its predecessor, which could sting when the cost of living is already ramping up. 
I can't argue with a new Apple TV 4K; that just makes sense.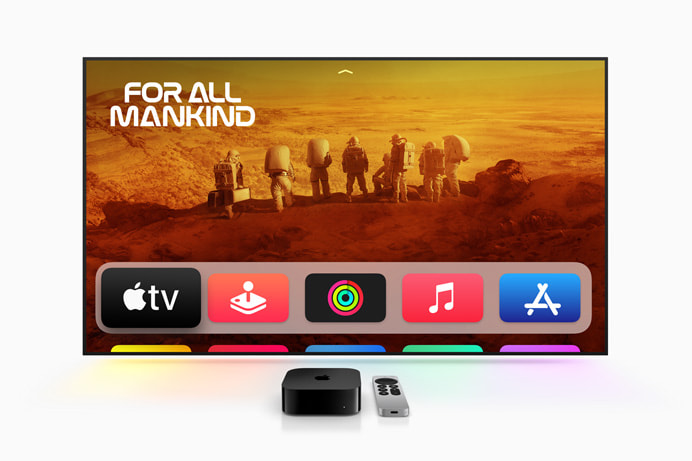 Now for the Apple TV 4K. It was not a device we were expecting, but Apple also announced a new version of the Apple TV 4K. 
It now has the A15 Bionic chip (the same you'll find in the likes of the iPhone 14) at its core and has support for HDR10+ to add in alongside Dolby Vision support. And as ever, there's a big range of integrations with Apple Fitness Plus, Apple Arcade, Apple TV Plus and Apple Music. Pair it with one of our best 4K TVs and watch Severance to your heart's content. 
You can pre-order the Apple TV 4K right now, with prices for the 64GB version being $129/£149/AU$219 and the 128GB version coming in at $149/£169/AU$249. The Apple TV 4K will go on sale November 4.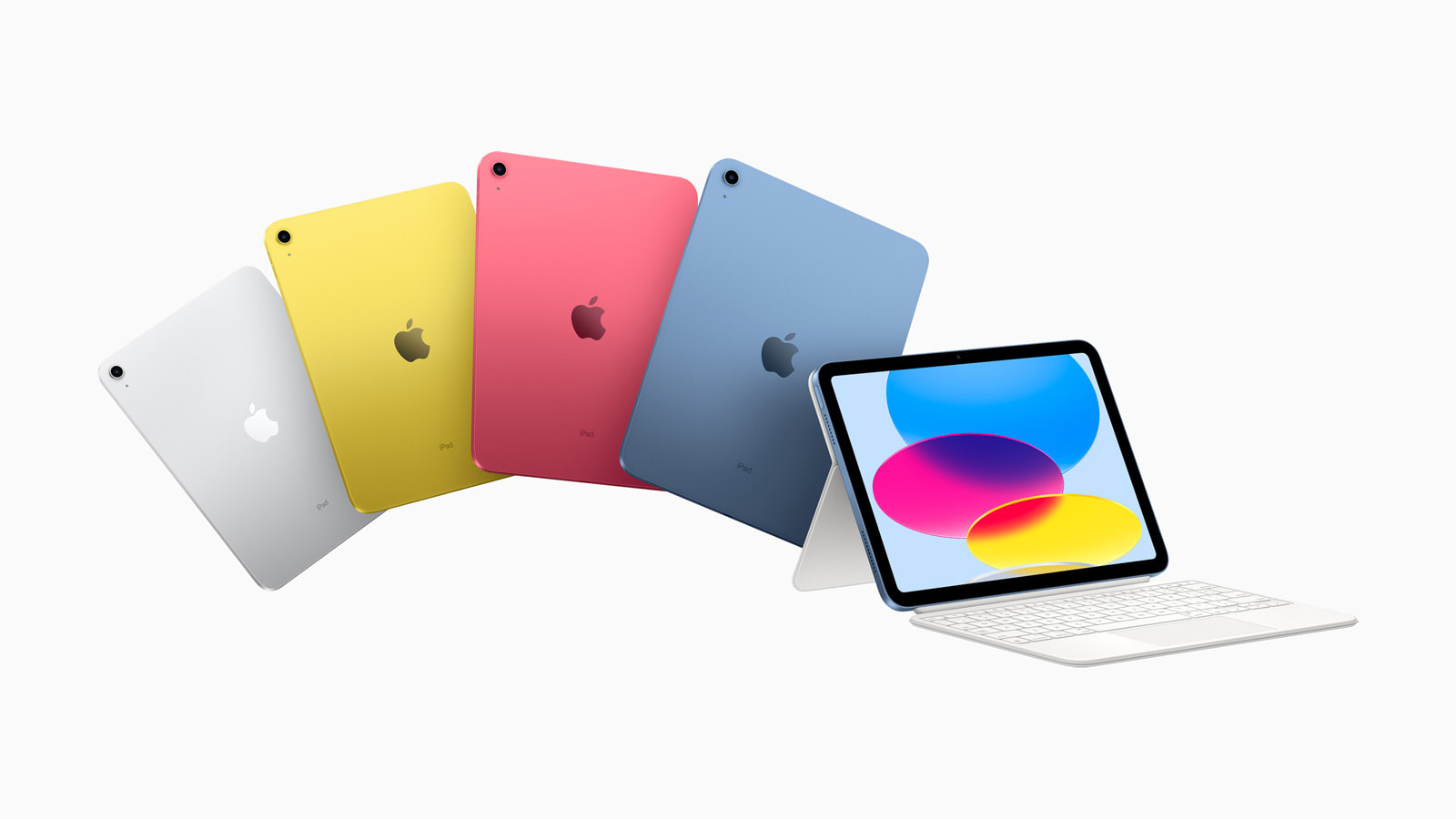 On to the new 10.9-inch iPad 2022. Finally Apple has revealed a new 'standard' iPad with a design that's suitable for 2022. The chunky bezels are gone, as is the home button. And the front-facing camera is now on the longer landscape bezel with 122-degree field of view also support for Center Stage so users can be sure they are looking at the camera. 
Under the chassis, an A14 Bionic chip takes care of performance duties; it's not Apple's fastest mobile chipset but is still plenty for most tablet-grade tasks. It also has support for a new Magic Keyboard Folio cover, which has a trackpad. 
Sadly, there's no Apple Pencil 2 support, rather the iPad 2022 sticks with the Apple Pencil 1 via a USB-C adapter, which seems oddly clunky for an Apple device. Speaking of which, USB-C connectivity is now standard — no more Lightning port — which will be a bit of a relief for people tired of carrying around multiple cables and chargers. 
A quartet of colors are available: Blue, Pink, Silver, and Yellow. And you can order the iPad 2022 right now with prices starting from $499/£499/AU$749, with the iPad going on sale October 26.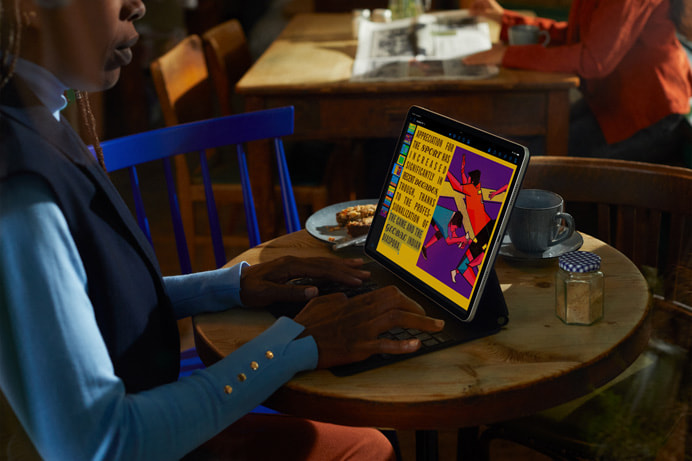 Let's start with the new iPad Pros. They come with the Apple M2 chip, as seen in the excellent MacBook Air M2, so expect a solid boost in performance. 
Don't go in expecting a new design though as both the 12.9-inch and 11-inch iPad Pro 2022 models look much like their predecessors, with only the larger tablet getting the mini-LED Liquid Retina XDR display. 
A new Apple Pencil "experience" has been touted with the Pencil "now detected up to 12mm above the display, allowing users to see a preview of their mark before they make it." Apple claims this will make for more precise sketching and illustrating.
Other specs and features highlighted, include Wi-Fi 6E support, "with downloads of up to 2.4 Gbps," and fully integrated Stage Manager support, as well as improved desktop-class apps and interactions, such as a consistent undo and redo function. 
You can order the new iPad Pro models in Space Grey or Silver starting at $799/£899/AU$1,399, with the tablets going on sale October 26,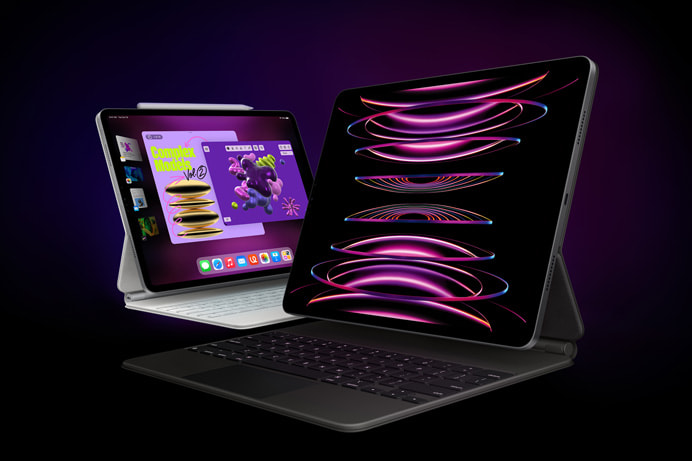 Apple has just announced the new iPad Pro with M2, a new standard 10.9-inch iPad and a refreshed Apple TV 4K.
Probably the standout product from the off, is the standard iPad that comes with a whole new design, which is now closer to the iPad Air and iPad mini.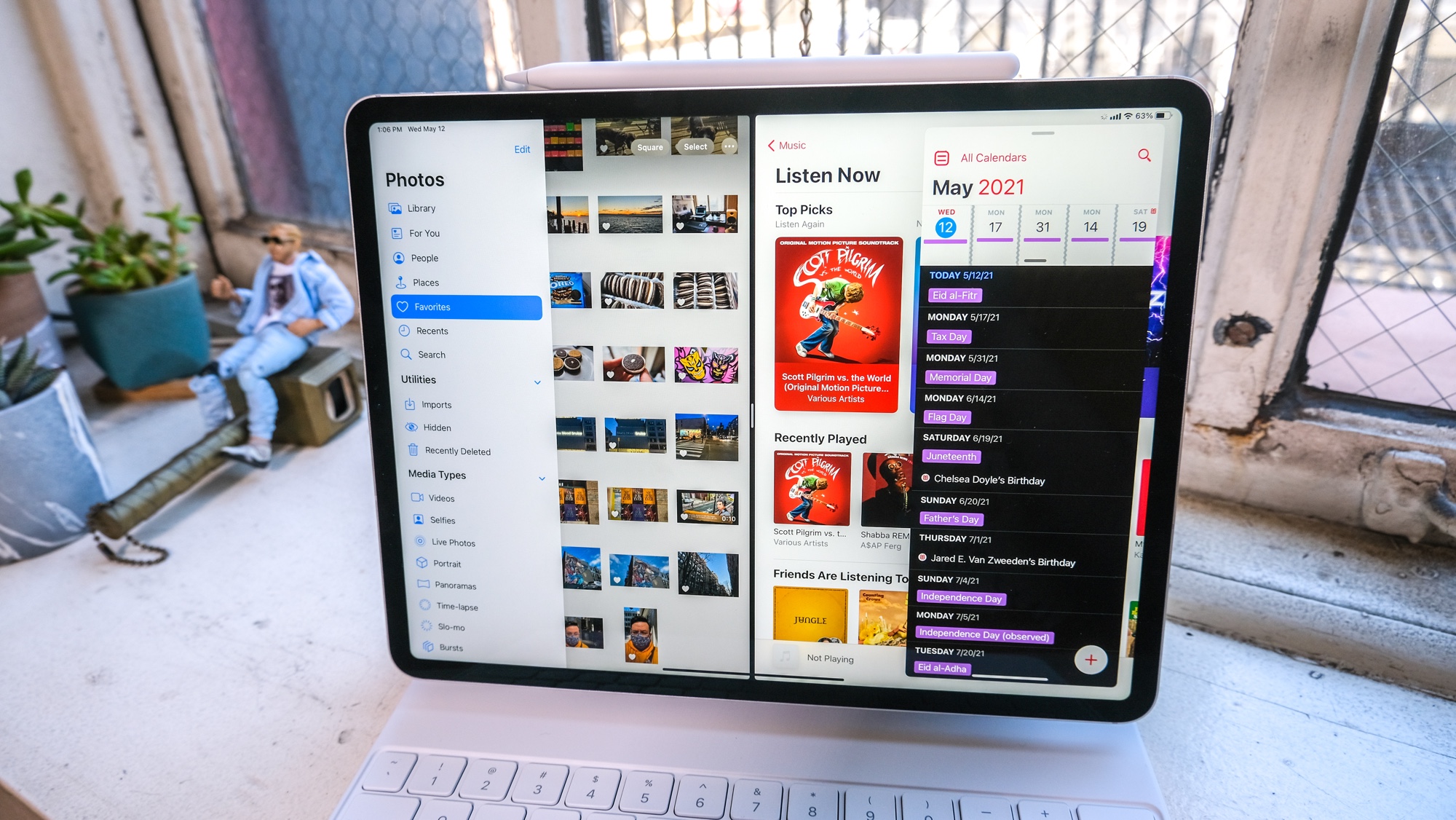 One of the enduring questions around the iPad Pro, is can it replace your laptop? Well the answers we've come to so far is not quite. 
So I'm hoping Apple does something a little special with the next-gen iPad Pro to make it more friendly for desktop use. Ideally, that would mean adding more mouse and proper cursor support, as well as apps that get close to offering desktop-like experiences, even though Apple seems dead against bringing macOS and iPadOS closer together. 
The Apple Store is down! The average Store downtime is about 3 hours and 40 minutes – https://t.co/hnhhIQolbfOctober 18, 2022
See more
As for how long one should expect the Apple Store to be down for, well the Twitter account IsTheAppleStoreDown (opens in new tab) offers some handy insight. 
It claims "the average Store downtime is about 3 hours and 40 minutes." So we've yet to reach that point, but this is looking like one of the longer times the Apple Store has remained offline.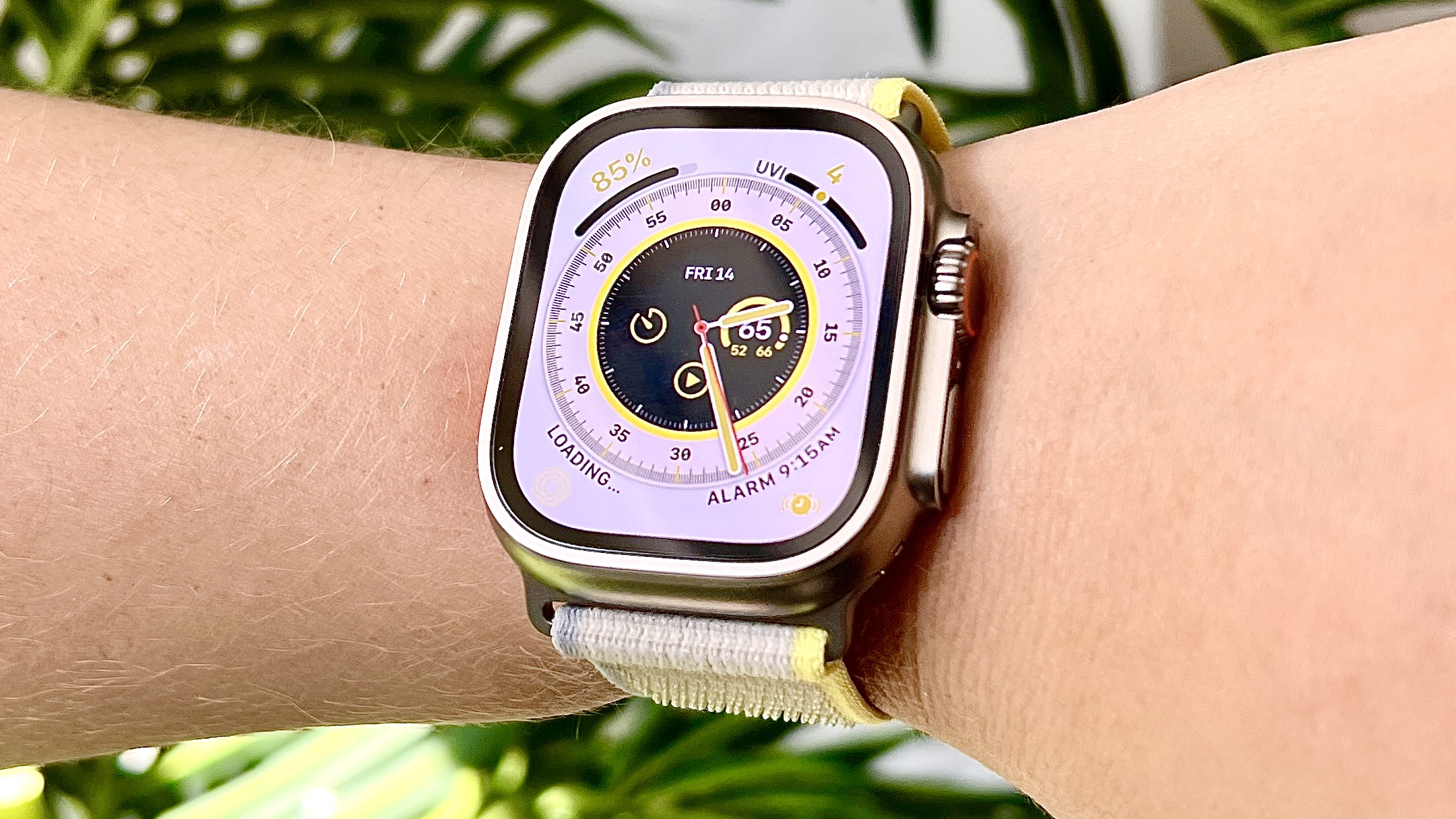 So we're now some two hours into the Apple Store being down and no sign of it coming back up. And Apple being Apple, is tight-lipped about the whole thing. 
As such, some of the Tom's Guide team has been speculating when Apple might indeed launch its much-rumored tablets. The irrepressible Henry T. Casey reckons 1 p.m. ET could be on the cards, as that would translate to 10 a.m. PT, which is what I'd call reasonable time for people on the West Coast of the U.S. to have had a coffee, sorted some emails and be ready to hear about new iPads. Mayne they could set countdown timers on their new Apple Watch Ultra models. 
The new 10.5-inch iPad's 10 protective screen suggests that the camera will be moved horizontally. It is not the first time that I have seen a screen like this. pic.twitter.com/Ow6QYuX3LpOctober 18, 2022
See more
A fresh tidbit of information has popped up about the 10.5-inch standard iPad: it could move the front-facing camera away from the center of the top bezel to a horizontal orientation. That's according to a tweet by regular leaker Majin Bu (opens in new tab) who appears to have seen next-gen iPad screen protectors. 
So that would mean the camera would sit on one of the iPad's longer edges, which might seem strange. But with tech like Center Stage, which allows for the camera to track users in more advanced iPads, camera placement need not be an issue for getting good FaceTime calls.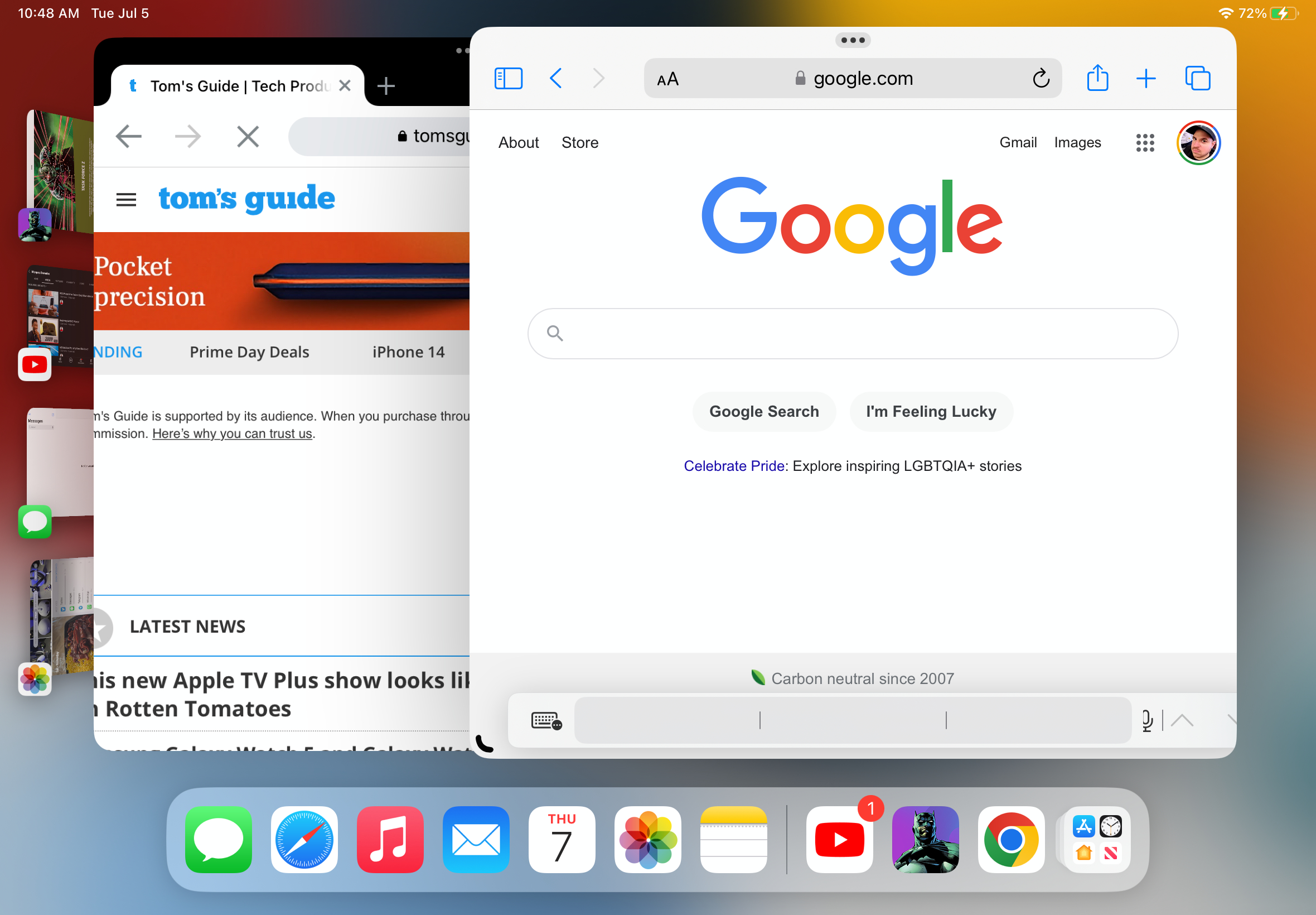 The killer new feature slated for the iPad Pro 2022 is Stage Manager, which takes multitasking to the next level in iPadOS 16.
It makes switching between open apps easier and helps the iPad become a better laptop replacement. But Apple has reportedly working out the kinks behind the scenes, as there were some complaints during the beta.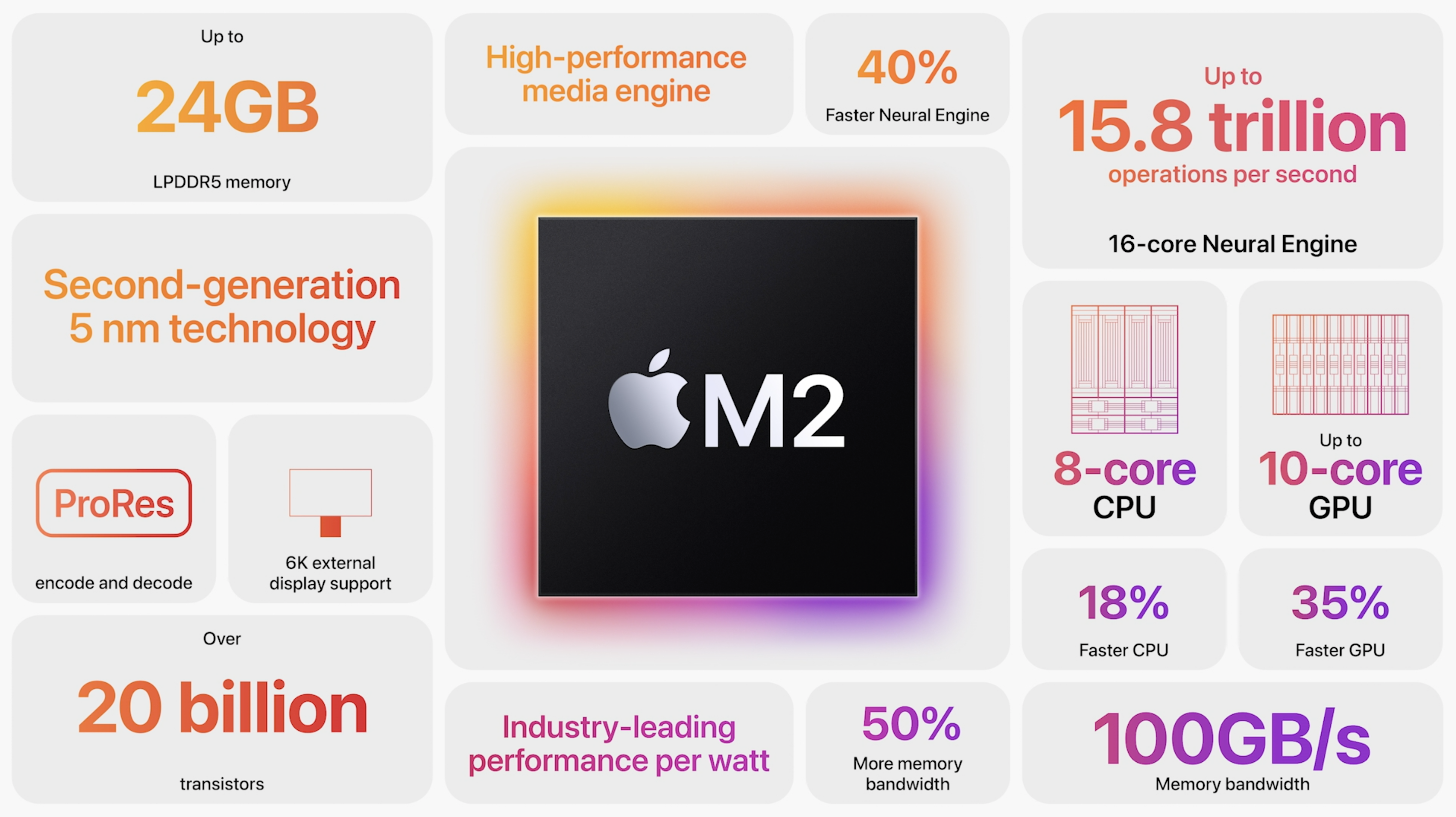 So back to some speculation. If Apple does indeed put the M2 chip in the next-gen iPad Pros, I really want to see it add some impressive games to Apple Arcade. 
On my MacBook Air M2 the excellent Divinity Original Sin 2 runs like a dream (not too surprising as it can run on the Nintendo Switch). So it would be good to see more advanced takes of that game running on M2 hardware, with the GPU power of the new silicon able to better tap into 120Hz refresh rates that the ProMotion display offers.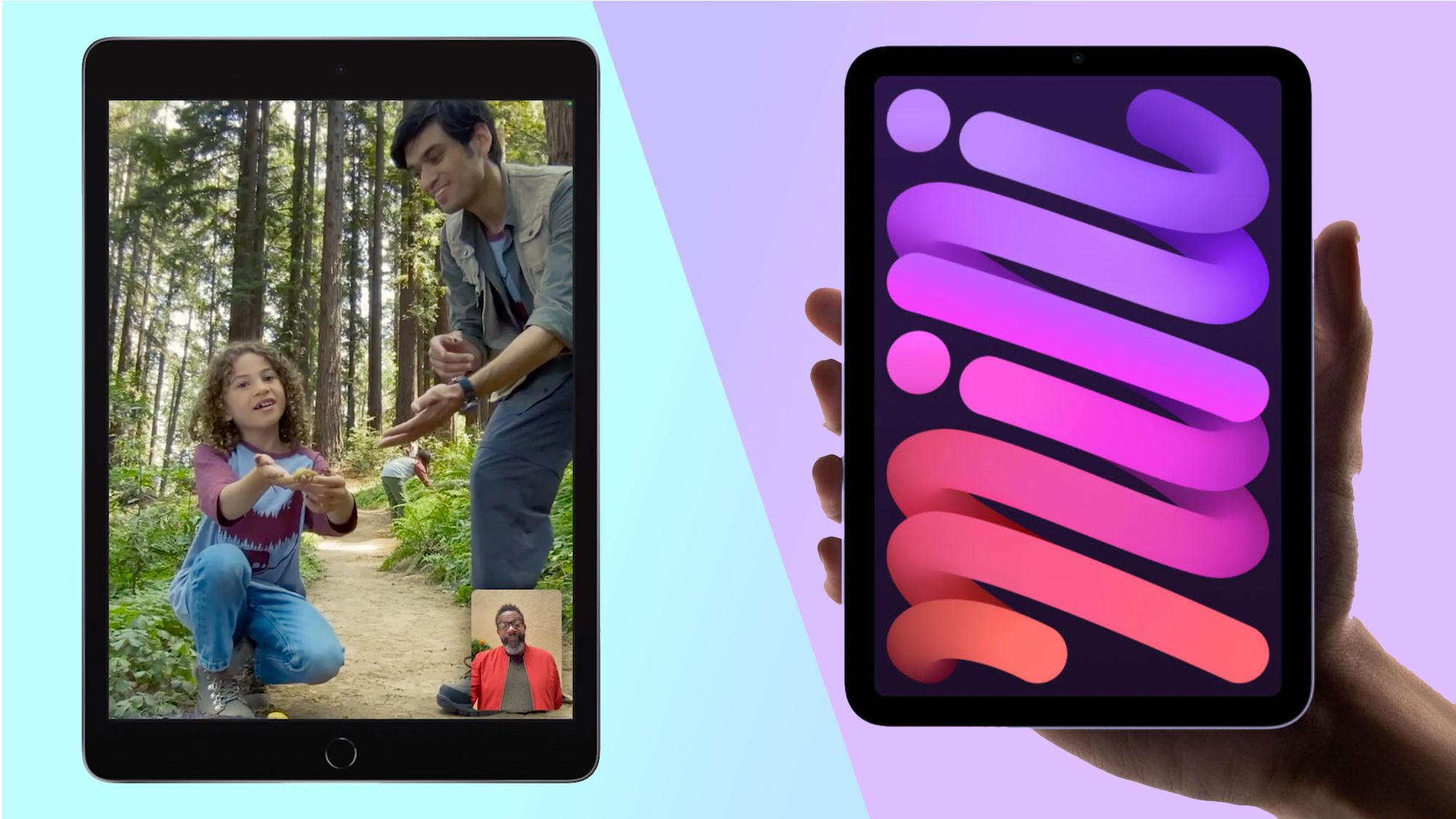 Okay, so Apple Store update time and… it's still down. That's a long time for Apple to keep its main online storefront offline, so either a heck of a lot of products are coming or it's drawing out the tease. 
May it's a hint there there a just a lot of different versions of the next-gen iPads available, as well as a range of colors, making adding all those to the site a lengthy process. Right now we can but play the guessing game.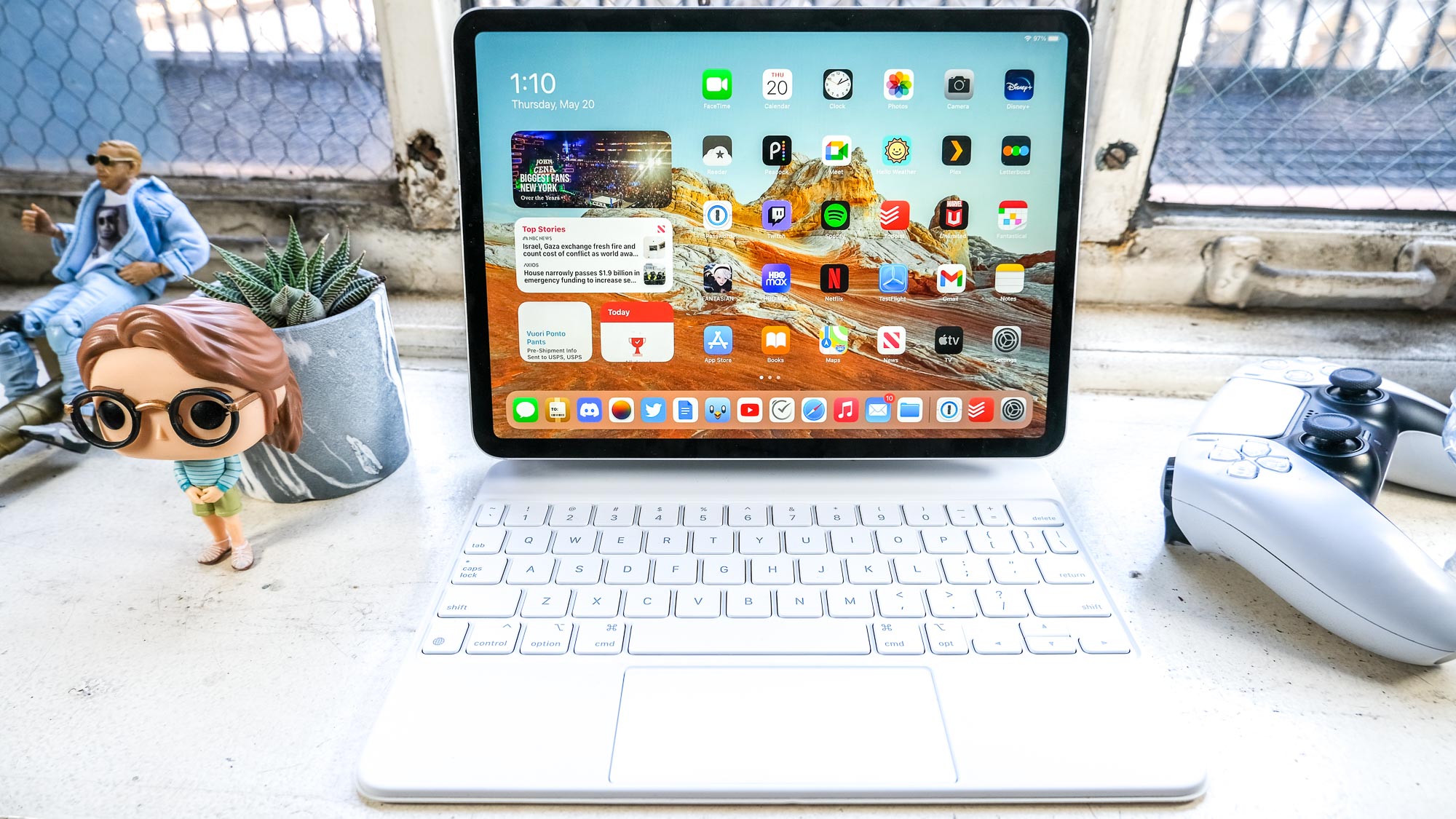 When it comes to the iPad Pro 2022 models, all we're expecting in new chips. There's no hint of a redesign. Though given the iPad Pros work rather well, that's no bad thing. 
One potentially disappointing aspect is only the 12.9-inch iPad Pro has been tipped to get the mini-LED display of its predecessor, which would leave the 11-inch version on LCD panel tech. This is a pity, as normally we'd expect such tech to filter down to the less expensive iPads over time.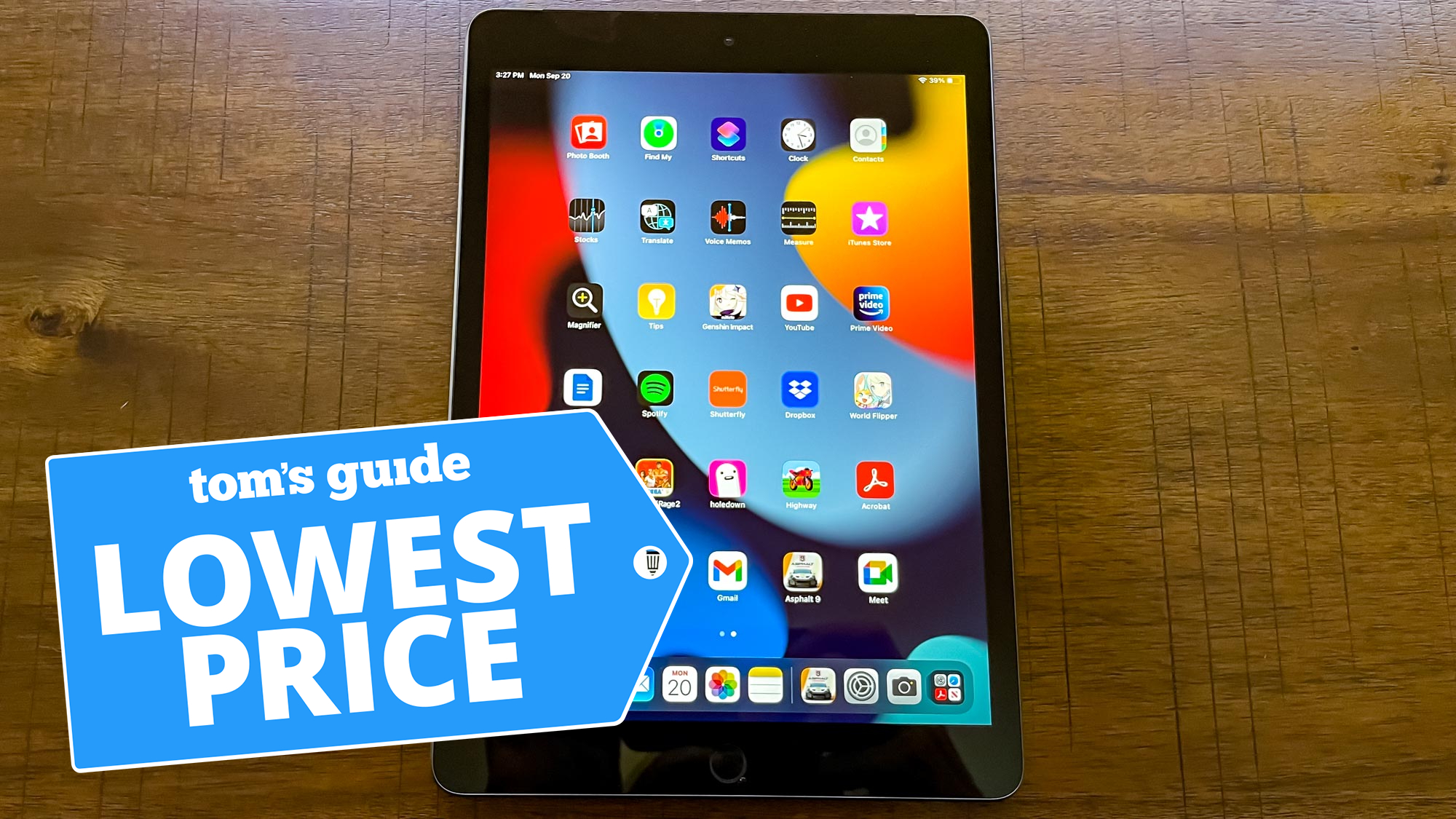 One reason we're expecting a new standard iPad is a suite of Apple tablets are currently available for discounted prices, which would hint that retailers could be clearing their shelves to make way for new models. 
Right now you can get the 10.2-inch iPad on sale for $269 at Amazon (opens in new tab). The 10.2-inch iPad is the tablet we recommend for those shopping on a budget and is at its lowest price ever. If you need more power, the 10.9-inch iPad Air is also on sale for $519 at Amazon (opens in new tab); don't expect to see a new iPad Air today though.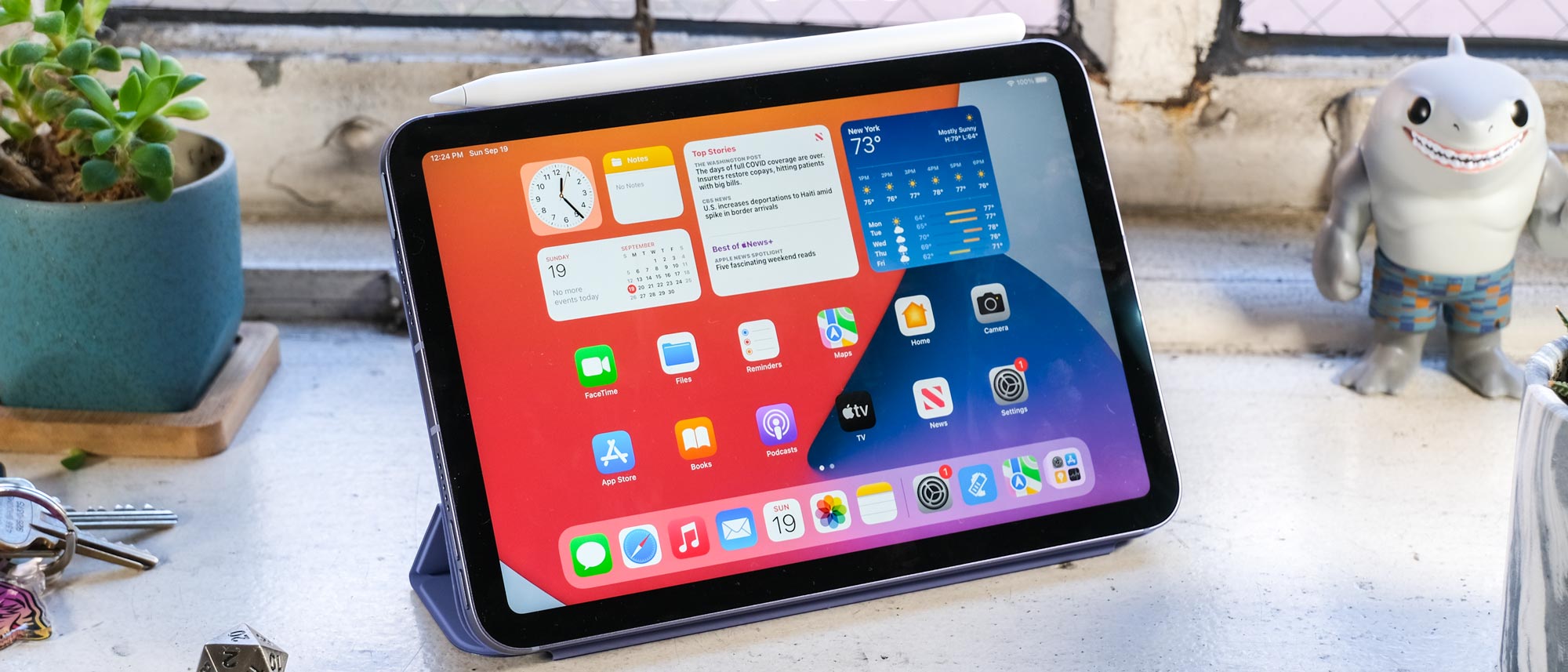 So what do we want to see from the new iPads today? Well from my point of view (that of managing editor Roland Moore-Colyer), I'd really like to see a new standard iPad brought up to date in terms of the latest Apple tablet aesthetics. 
The current iPad has a design that's years old with chunky bezels and the old-style Touch ID home button. So I'm keen to see it embrace some of the iPad Air and iPad mini design, with side-mounted Touch ID and much narrower bezels with no home button taking up space.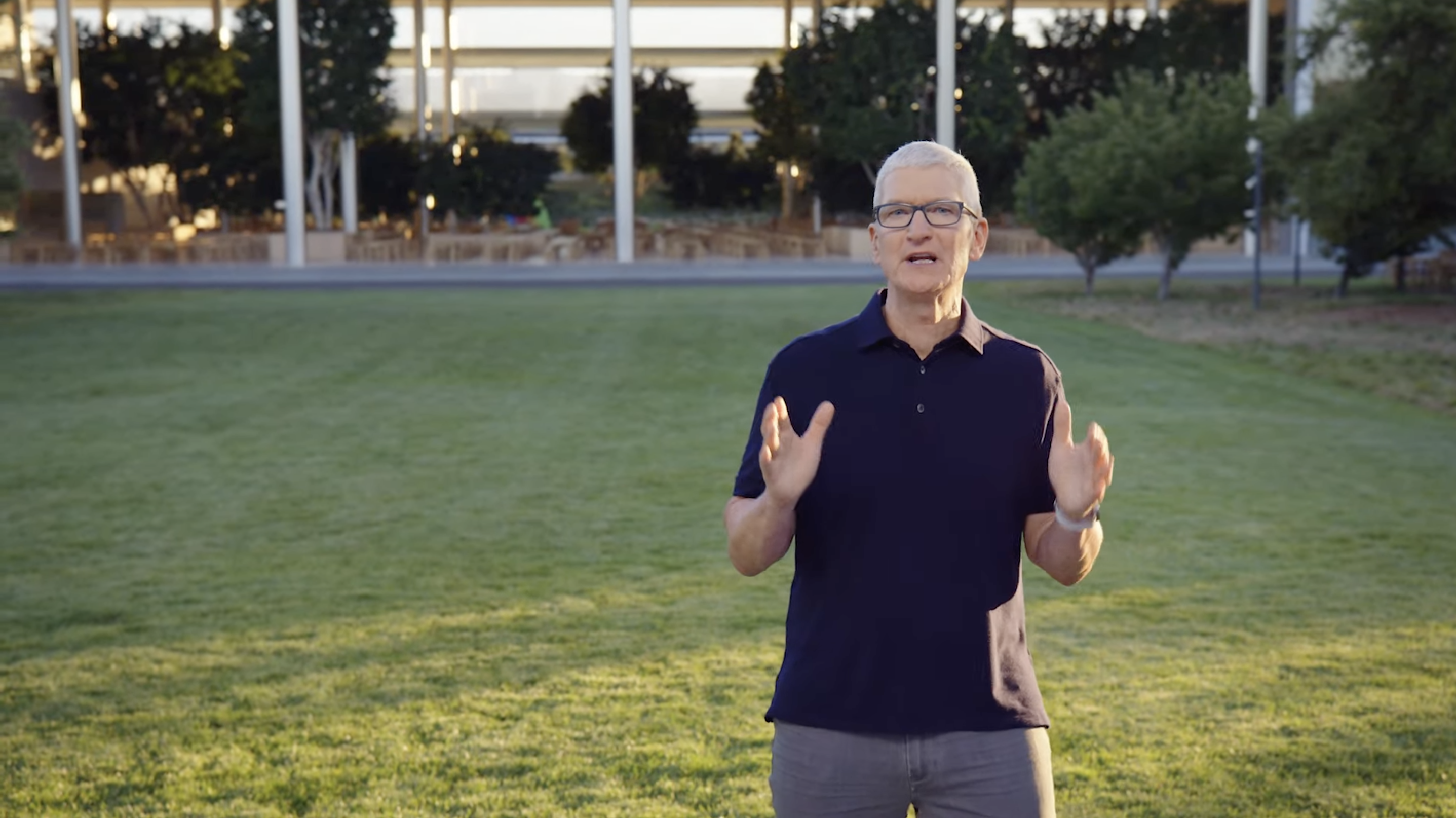 So let's take a breath while the Apple Store remains down. We had been expecting an Apple October event to showcase a whole range of updated products, from new iPads to new 16-inch and 14-inch MacBook Pro models sporting 'Pro' and 'Max' versions of the M2 chip, as well as a Mac mini 2022 with M2. 
Now those could all still launch this fall, but likely only via press releases and Apple Store updates. We're not expecting any snazzy iPhone 14 style showcase. And so far it looks like it'll be the iPads that will be the first products to make it out of Cupertino's gates this month, and the updated Mac machines are tipped to follow in November. 
The possibilities are endless. #TakeNote pic.twitter.com/msmJg865trOctober 18, 2022
See more
Apple CEO Tim Cook has just tweeted "the possibilities are endless" with an animation of someone pinching to zoom over a a multitude of colorful sketches. 
This could be a nod to the Apple M2 chip the iPad Pro 2022 is expected to sport, with all the power that brings to the table. Or it could be an indication of a new start for the standard iPad that's in need of a redesign, likely with more creator-focused features, such as Apple Pencil 2 support.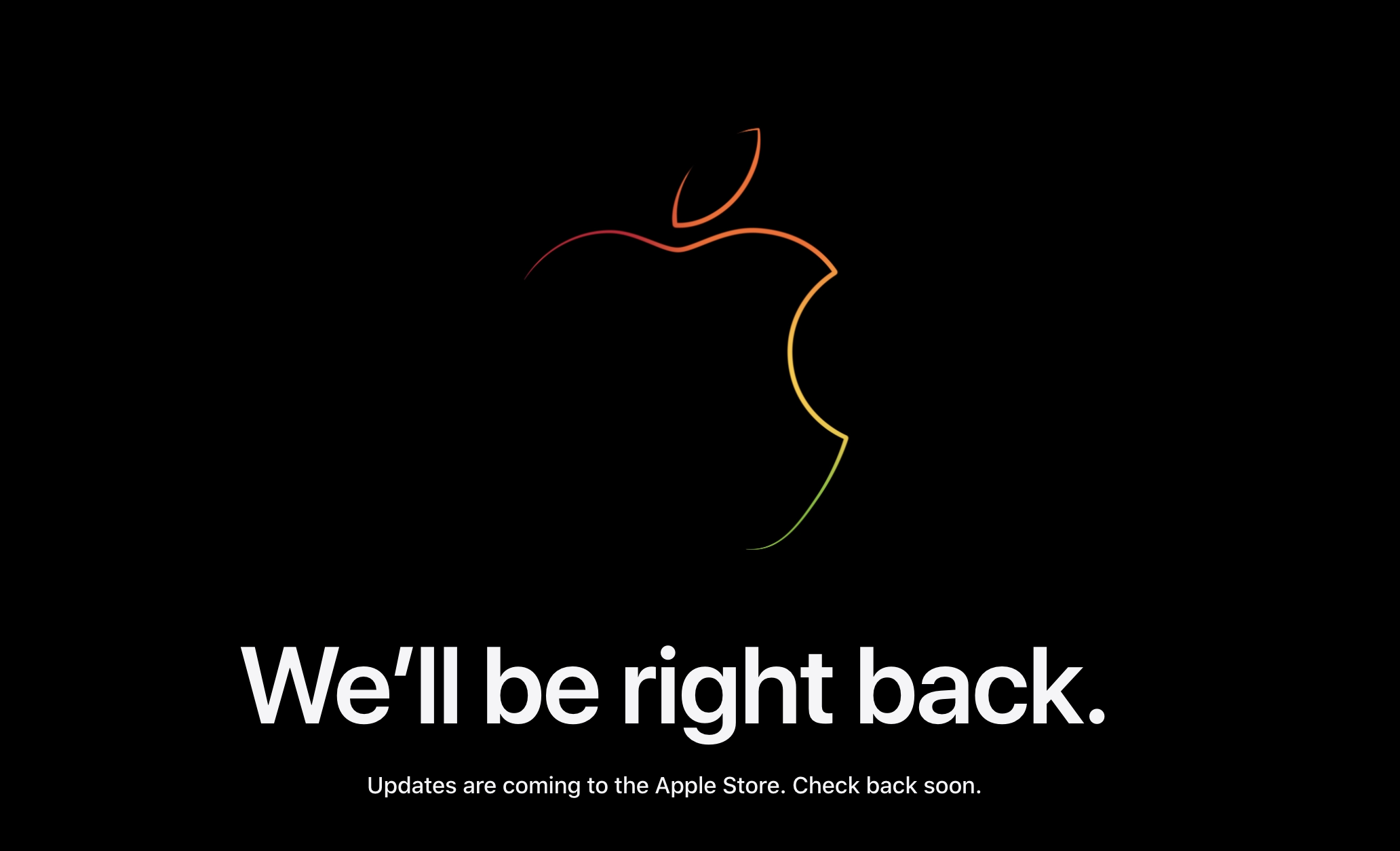 The Apple Store is down with a typical 'back soon' style of message. And that means we can expect new products to be dropped very soon. 
Expect there to be a new iPad Pro maybe more when the store is back up. As for timeframe, well we could be looking at mere minutes to an hour or so.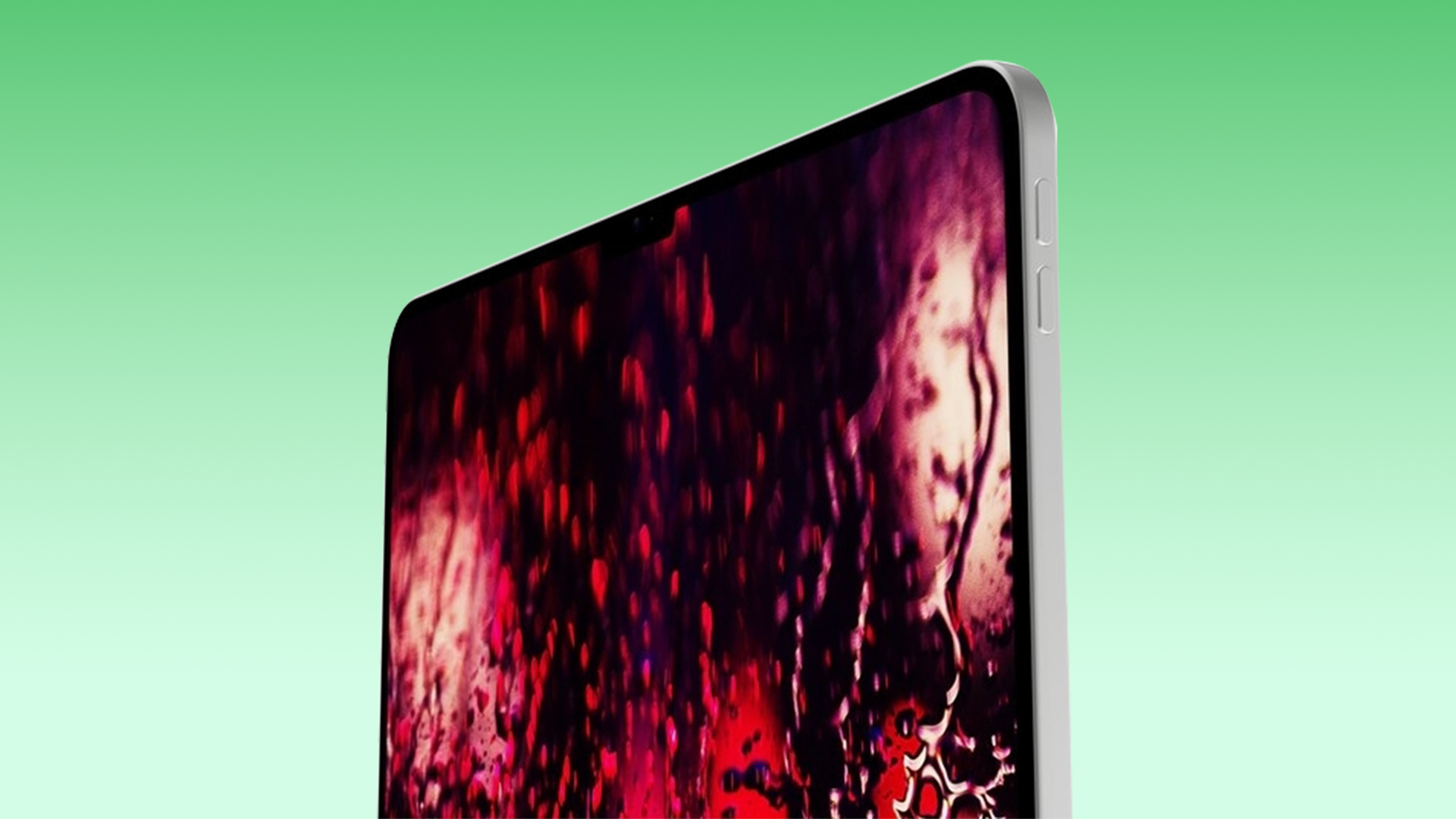 So the latest last-minute rumor from Apple tipster and Bloomberg reporter Mark Gurman has the iPad Pro 2022 down to launch some point today. 
Will it launch alone? We don't know. But so far that's the only Apple tablet Gurman has earmarked for today.