Tech
All the Netflix canceled shows in 2022 — so far
Netflix has a well-earned reputation for swinging the cancellation axe without mercy. It's why subscribers have learned not to get too attached to their favorite Netflix shows, as there's always the possibility that an out-of-the-blue cancellation is just around the corner. 
This year, the world's biggest streaming service certainly isn't shaking off its reputation; if anything it's double-downing with a host of original series already confirmed to be done. Making matters worse, some of these shows only got a single season to find an audience, and several of them enjoyed stellar reviews and even cracked the Netflix's most-watched list. 
At this point, we're wondering just what it takes to be deemed a success by the Netflix. It seems unless a show reaches juggernaut status a-la Stranger Things, Bridgerton or The Witcher, the threat of cancellation is always ominously lurking in the background. There are certainly several among our list of 21 TV shows we think were canceled too soon. 
Netflix also just canceled a sizeable batch of shows before they had even entered full production. Four animated series just got axed: Wings of Fire, Antiracist Baby, With Kind Regards From Kindergarten and Stamped: Racism, Antiracism and You. None of these shows even aired a single episode on the streaming service before being canned.
Expect to see more shows added to this list over the coming months, but for now, here's a rundown of all the Netflix canceled shows in 2022 so far. 
Partner Track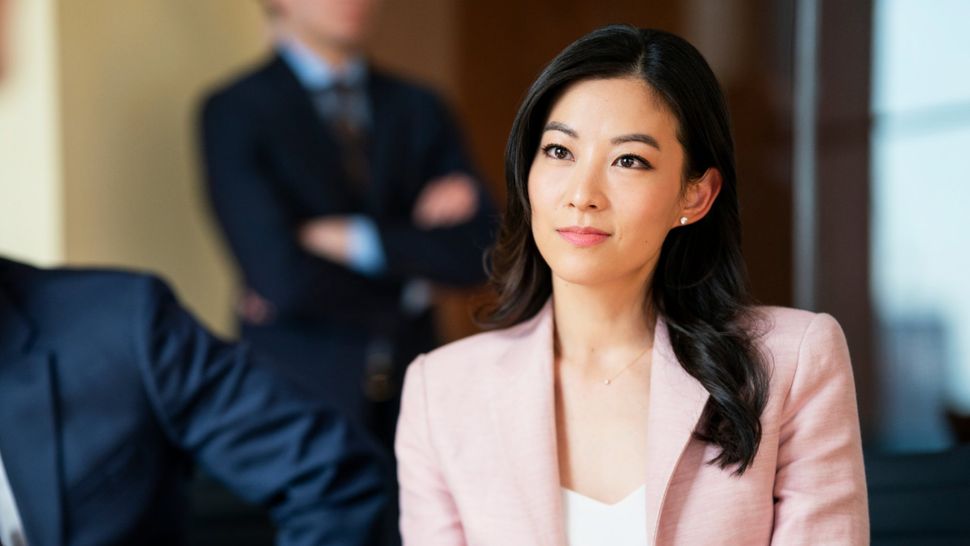 Partner Track is going off the rails at Netflix. The legal and romantic dramedy has cancelled after just one season. The show stars Arden Cho as Ingrid Yun, an idealistic young attorney trying to climb the partner track at an elite New York firm. 
Her ambitions run up against the firm's seeming preference for the white, male candidates. The arrival of a new associate from London also complicates matters. Jeff Murphy (Dominic Sherwood) is smart and handsome — and happens to be Ingrid's one-night stand from six years prior. The competition to land a coveted promotion tests Ingrid's moral compass and loyalty to her friends. 
Bad Crimes
Bad Crimes, an animated show produced by TV titans Greg Daniels (The Office, Parks and Recreation) and Mike Judge (King of the Hill, Beavis and Butt-Head), just got the axe. But Netflix did it before a single episode could air. Yes, Netflix canceled Bad Crimes before production was even complete. The series (which may find a new home) is an animated dark comedy about FBI agents Kara (Nicole Byer of Nailed It! and Wipeout) and Jennie (Lauren Lapkus of The Big Bang Theory and Good Girls), who are investigating crime while dealing with their complex personal lives.
On The Verge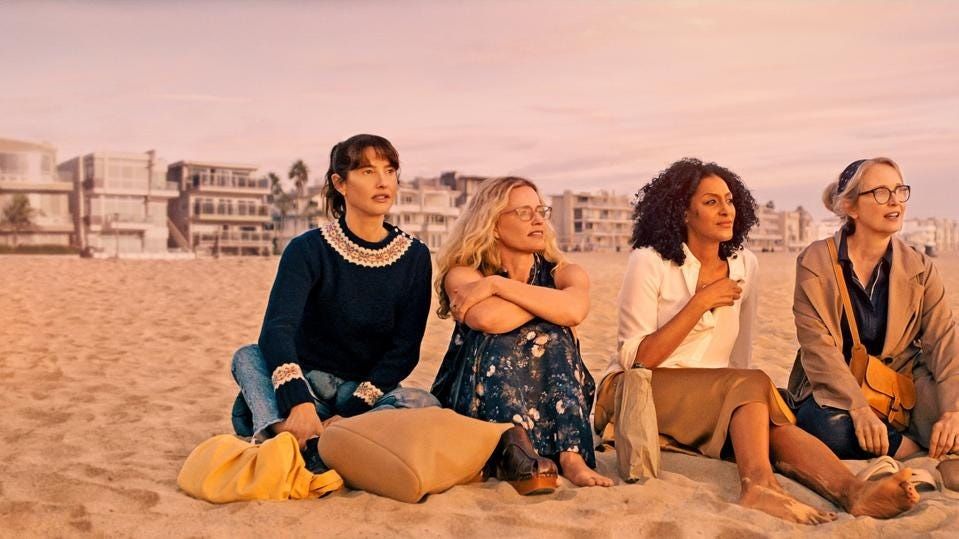 Netflix's most recent cancellation was announced via a comment from the show's creator on our unrelated Instagram post. Julie Delpy, who also stars in On The Verge, was pretty blunt about the matter when asked when season two would launch: "Cancelled, but they forgot to announce it was cancelled." 
On The Verge was a comedy-drama that followed four female friends in their late 40s as they navigate work, love and midlife crises. The show was a co-production between Netflix and French company StudioCanal and also starred Elisabeth Shue, Sarah Jones, Alexia Landeau and Giovanni Ribisi. It ends after just a single season of 12 episodes.  
Archive 81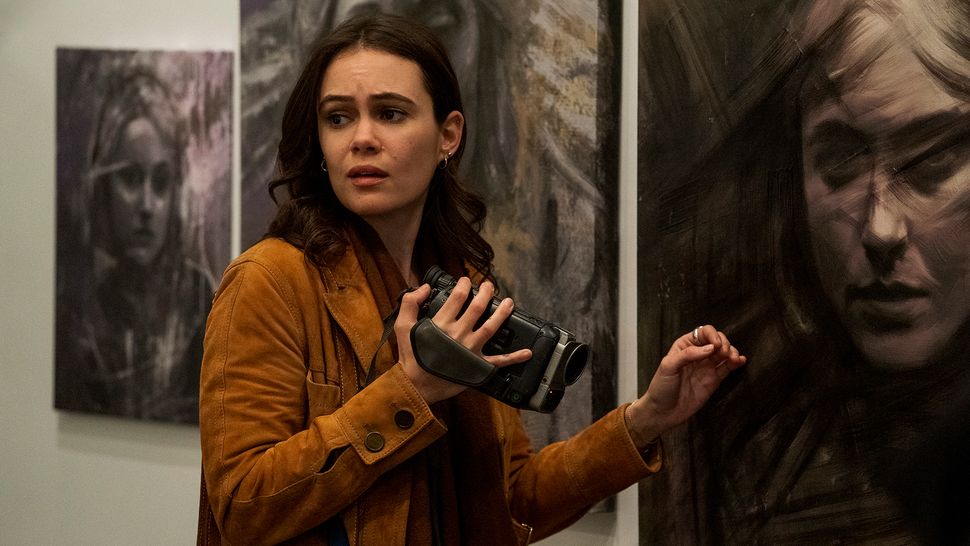 Netflix has confirmed that viewers won't get the chance to delve any further into the mysteries of Archive 81 as the supernatural series has been canned after just one season. The show was based on a horror podcast of the same name and had enjoyed strong reviews out of the gate. Apparently, that wasn't enough to convince Netflix to give Archive 81 a second chance to find a bigger audience and the show has now been confirmed as finished. 
Making this even harder to swallow is the fact that season one ended on a huge cliffhanger, which now appears to be destined to remain forever unresolved. This Netflix cancellation definitely stings the most of all the entries on this list. 
The Baby-Sitters Club
Viewers of Netflix's adaptation of Ann M. Martin's beloved series of child's novels can take comfort in the fact this modern-day retelling at least lasted longer than HBO's attempt in 1990. The Baby-Sitters Club managed a perfect 100% rating on Rotten Tomatoes but was still axed after just two seasons. 
Like the novels that inspired it the show centers on the adventures of five middle-schoolers who start their own babysitting business in the fictional setting of Stoneybrook, Connecticut. While there won't be any new episodes, this charming series is still well worth watching as it's bursting with hopeful optimism, something we could all do with a little more of right now.  
Gentefied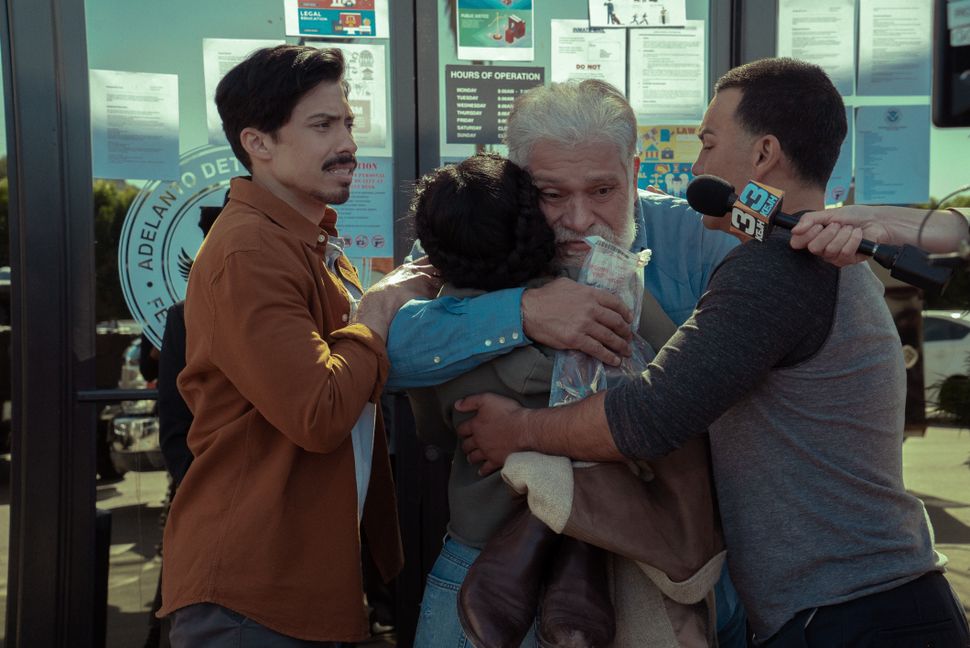 Gentefied has the dubious honor of being the first show canceled by Netflix in 2022. The half-hour comedy-drama was produced by America Ferrera (of Ugly Betty fame) and revolved around a trio of Mexican American cousins in Boyle Heights, Los Angeles. The show tackled plenty of real-world issues such as immigration, familial separation and, of course, gentrification with candor and comedic wit. This was another case of the viewers not pressing play despite strong reviews. 
Co-showrunner Linda Yvette Chávez posted a long message to fans, stating that "we have to rethink the way in which we value" this kind of "revolutionary art." "Metrics and algorithms," she writes, "will never measure the true impact of what we did here." It's a statement that's hard to disagree with.  
Cooking with Paris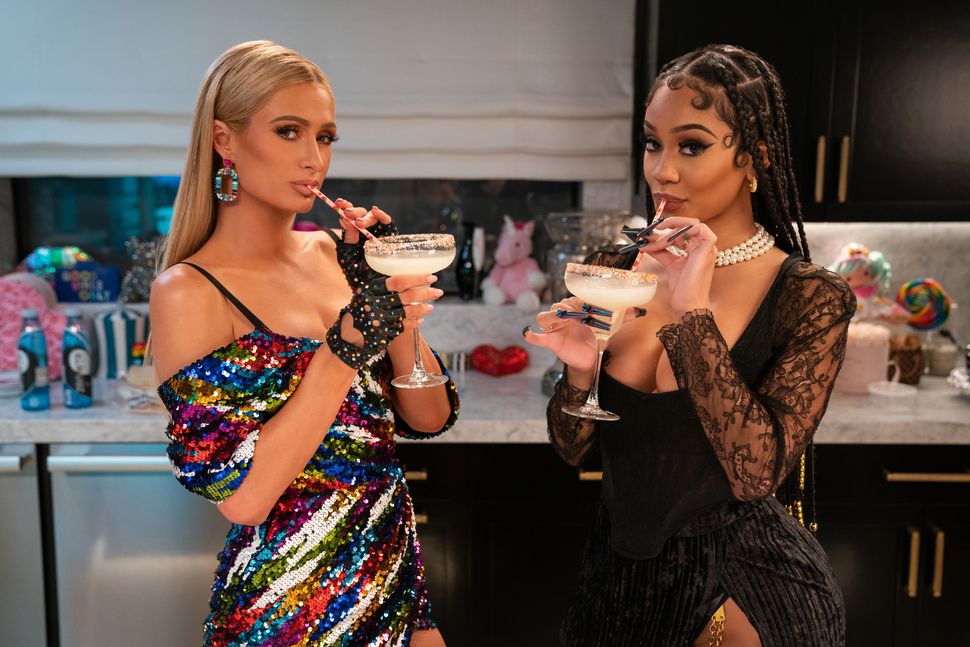 A Netflix cancellation that doesn't perhaps sting as much as the others, Cooking with Paris has been killed after just six episodes. The title tells you pretty much everything you need to know about this one, it's a run-of-the-mill cooking show hosted by Paris Hilton. 
While Netflix has enjoyed several cutlery hits including Nailed it! and Is It Cake? this series couldn't even draw in viewers with guest appearances from the likes of Kim Kardashian West, Saweetie and Demi Lovato. Sometimes a recipe just doesn't work out and that certainly seems to be the case with Cooking with Paris. Its 25% score on Rotten Tomatoes perhaps tells you everything you need to know about why this show won't be returning for a second season.  
Another Life  
Sometimes critics and viewers don't see eye to eye as Another Life's first season proved. The sci-fi show was something of a critical punching bag, scoring an abysmal 6% on Rotten Tomatoes, but Netflix subscribers seemed to find the show much more palatable scoring it a respectful 69%. While that audience interest was enough for Netflix to greenlight a season two, a third mission for astronaut Niko Breckinridge (Katee Sackhoff) isn't in the cards as Netflix has canceled Another Life. 
To be frank, this one felt inevitable. Another Life is a special effects-heavy production likely with a higher budget than other shows, and its second season barely registered on Netflix's most-watched list with the streamer being silent about its performance, a tell-tale sign of an underperforming show. Our advice: go binge-watch all six seasons of The Expanse instead.  
Bone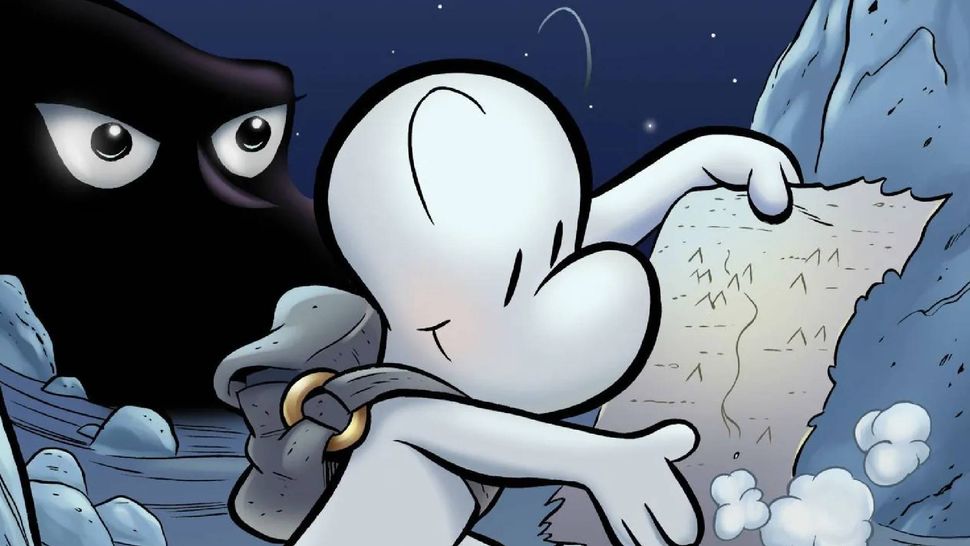 Netflix has been working on an animated adaptation of popular comic book series Bone since 2019, but the streamer has confirmed this month that the project is now canceled. It seems that Netflix is now axing shows before they've even had a chance to air a single episode. 
The cancelation comes in the wake of a tumultuous period for Netflix Animation's Kids & Family division. According to The Wrap (opens in new tab), behind-the-scenes drama has meant that "several high-profile projects have been unceremoniously canceled" and unfortunately the long-in-development animated adaptation of Jeff Smith's Bone is one of them.  
Raising Dion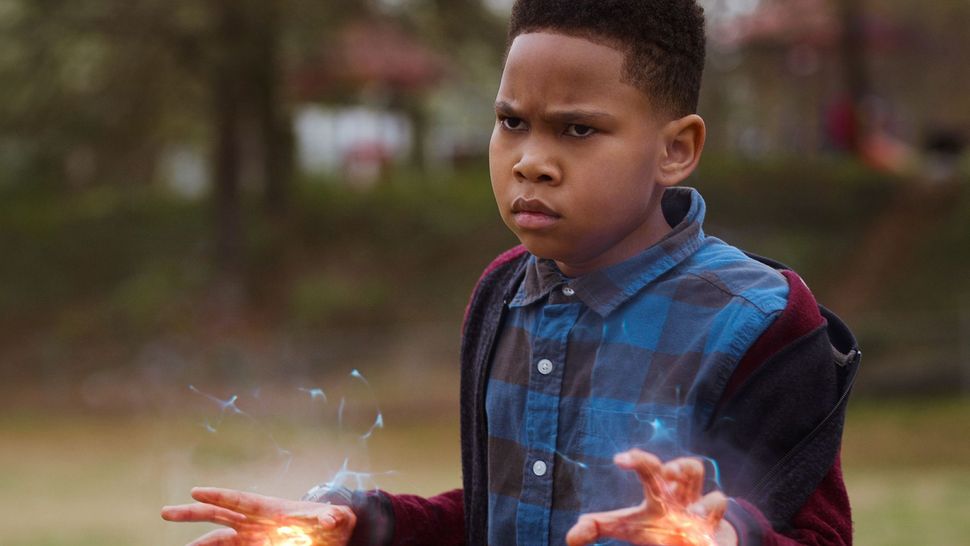 It seems that even becoming the number one show on Netflix (granted, only briefly) isn't enough protection against an unwelcome cancelation as Raising Dion proves. The superhero drama has been canned after two seasons on Netflix. 
The news was broken by cast member Sammi Haney via Instagram and came as quite a shock to the show's fans. Not least because Raising Dion had enjoyed a strong critical reception alongside its solid viewership numbers. The show earned a very solid score of 83% on Rotten Tomatoes (opens in new tab), and racked up some 108.75 million viewer hours in its first 26 days on the service, as detailed by What's on Netflix (opens in new tab).
Unfortunately, Netflix must have determined that a third outing for Raising Dion wasn't worth greenlighting and the series is now finished after two seasons. 
Pretty Smart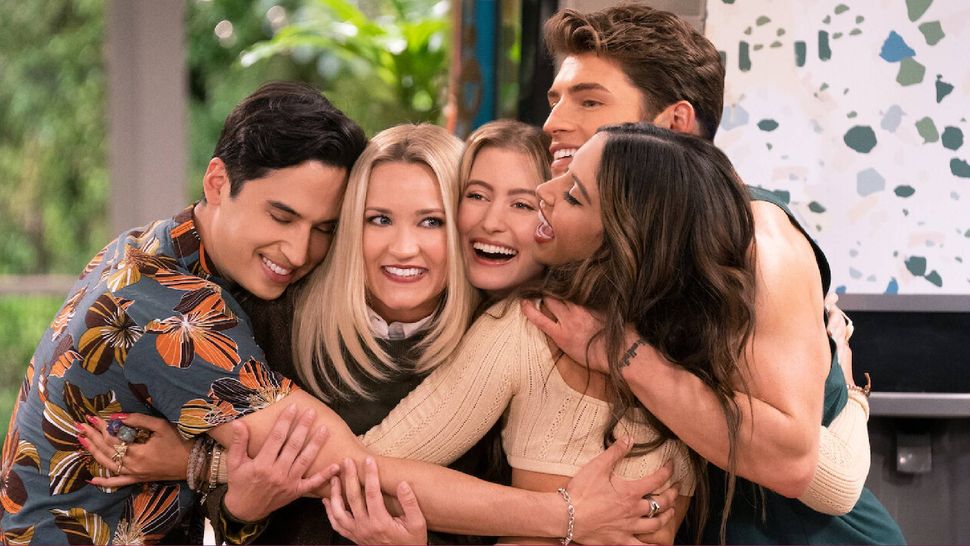 Netflix isn't afraid to cancel shows that don't find success after just a handful of episodes, and that's definitely the case with Pretty Smart. The fizzy sitcom has been axed by the streamer after just a single 10-episode run. Even worse for viewers, the series ended on a cliffhanger that may now be left forever unresolved. 
Pretty Smart centered on Chelsea (Emily Osment) a snobby intellectual who is forced to move in with her carefree sister Claire (Olivia Macklin) after being dumped. Chelsea quickly strikes up a friendship with her sister's three roommates, and romantic sparks fly with Grant (Gregg Sulkin) who just so happens to be Claire's ex-boyfriend.
While the premise is classic sitcom fare, Pretty Smart never seemed to find its audience and struggled to break into the Netflix most-watched list when it debuted last October. It also received a lukewarm reception from critics scoring just 40% on Rotten Tomatoes (opens in new tab).
The Midnight Gospel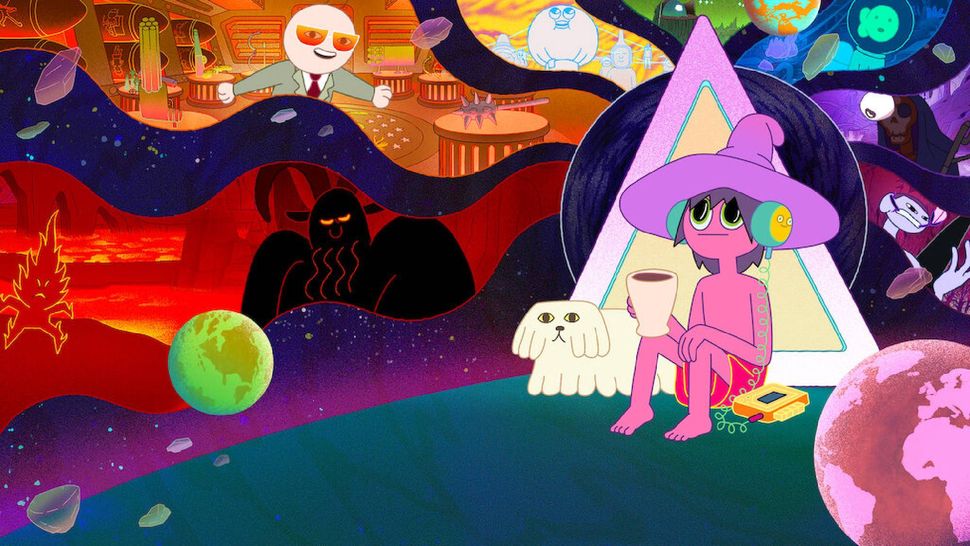 This year has been particularly rough for animated content over at Netflix, and The Midnight Gospel is the latest animated show to be axed by the streamer. This cancelation wasn't even formally announced, but rather quietly confirmed by one of the show's co-creators on social media. 
The self-proclaimed "strange show" was always facing an uphill battle to retain viewers as its core premise was pretty outlandish. The one-season show followed a space caster traversing trippy worlds inside a universe simulator and exploring existential questions. Netflix subscribers may not have appreciated this one but critics certainly did, The Midnight Gospel earned an impressive 91% on Rotten Tomatoes. 
As for the critically acclaimed series being picked up by another network or streaming service, that would also appear to be an impossibility. Netflix owns the rights to the show and is unlikely to sell them. 
Q-Force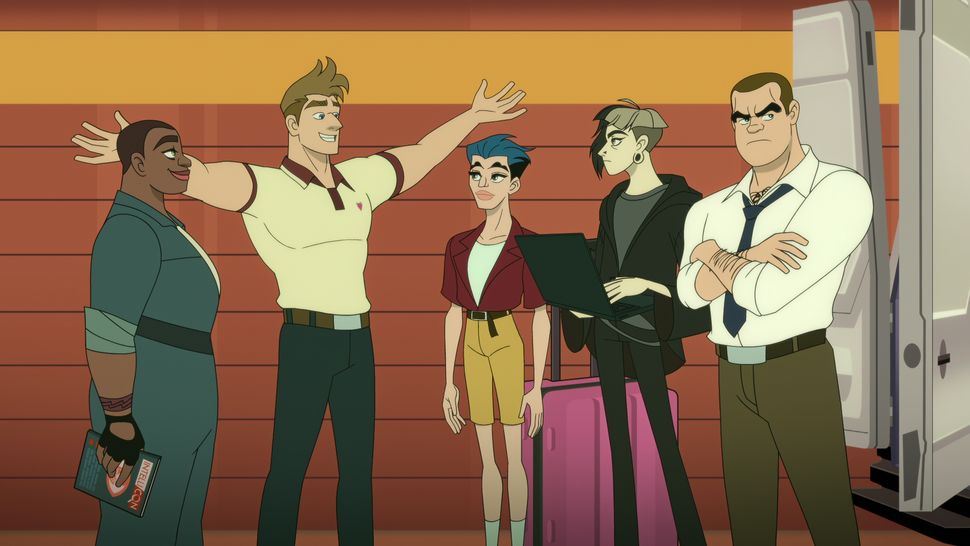 Q-Force is another adult animated comedy that won't be getting a second season on Netflix. The news was confirmed by one of the show's writers on a podcast, with him simply stating that "it did to get a second season." 
The quirky series followed a group of LGBTQ+ spies as they faced national threats and workplace discrimination within the American Intelligence Agency. Its first trailer drew backlash for its perceived stereotypical depiction of LGBTQ+ characters, and when the series did finally debut its critical reception wasn't much kinder (it scored 29% on Rotten Tomatoes (opens in new tab)). 
Considering the controversy, and poor reviews from critics, it's not a great surprise that Q-Force seemingly failed to attract significant subscriber interest. The show is now over after just 10 episodes. 
First Kill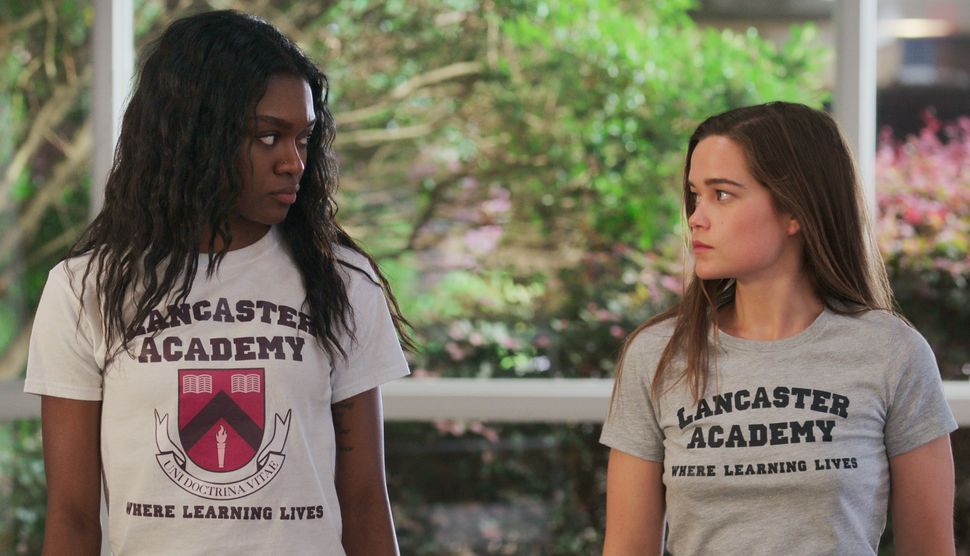 First Kill won't be getting a second bite, as the teen-vampire show has been axed after just one season. Based on a short story by Victoria Schwab, the series followed a forbidden romance between adolescent vampire Juliette Fairmont (Sarah Catherine Hook) and vampire-hunter in training Calliope Burns (Imani Lewis). 
The swift cancelation ruffled some feathers, and the showrunner even fired back at Netflix over the decision criticising the way the streamer has opted to market the series. However, this one didn't come as a huge shock, the reviews were tepid and the show failed to make much of an impact when it debuted over the summer quickly falling out of the Top 10. RIP First Kill.
Resident Evil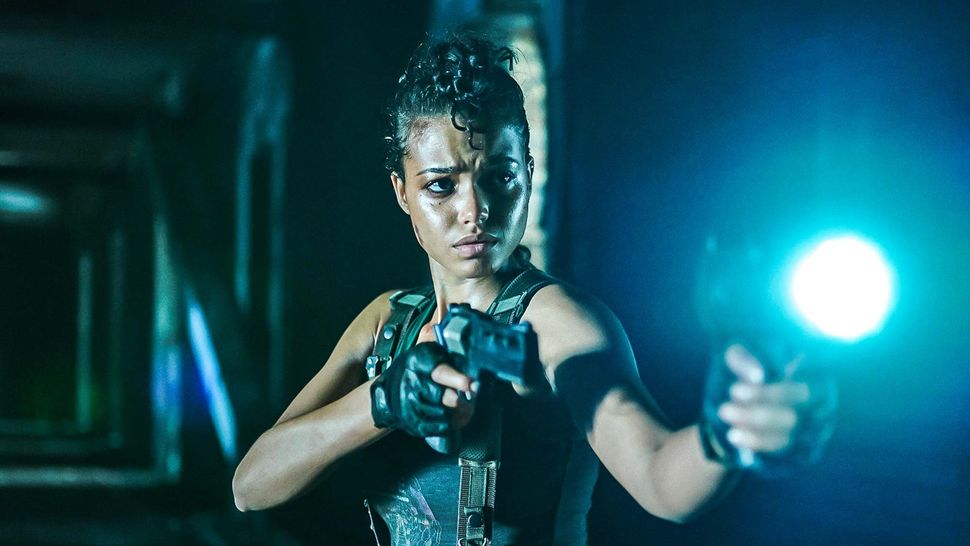 One of Netflix's most high-profile (and controversial) shows of 2022, Resident Evil was supposed to join The Witcher as another flagship video game adaption but things didn't go quite according to plan. It's now been confirmed the poorly received game tie-in won't be returning for a second season. 
It took just 44 days from release for Netflix to confirm that Resident Evil was over after a single season, but the writing was on the wall almost immediately. The show received significant backlash from gamers for diverting heavily from its source material, and even the more generous critics weren't especially impressed either (it managed a lukewarm 55% on Rotten Tomatoes).
For what it's worth, our own senior editor Henry T. Casey was one of the positive voices, describing it as "like a Fast & Furious movie, in a good way," praising the "entertaining storytelling" and "utter hilariousness of the dialogue." But it appears that not enough people shared that opinion, and after just eight episodes Netflix's Resident Evil has been canceled. 
Other Netflix shows ending in 2022
Grace and Frankie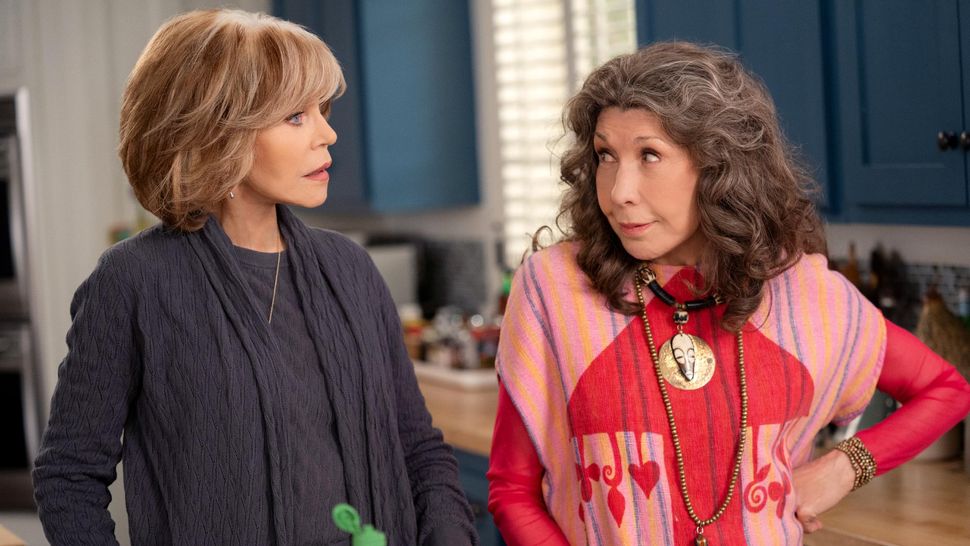 Netflix has confirmed that Grace and Frankie will air its final dozen episodes on April 29, which will bring the series to a close after seven seasons on the streaming service. Seven seasons is a good run for any TV show, but for a Netflix original series it's practically unprecedented. The show's swansong has been significantly delayed by Covid-19 production problem, but fans are eagerly awaiting their chance to say goodbye to these beloved old birds. 
Debuting on Netflix in 2015, Grace and Frankie chronicles an odd couple pairing between the titular characters in the wake of their husbands leaving them to marry each other. The show stars Jane Fonda and Lily Tomlin in the main roles, with Martin Sheen and Sam Waterson playing their ex-husbands. The show's creator, Marta Kauffman, expressed disappointment at Netflix's decision to bring Grace and Frankie's adventures to a close, but at least, in this case, viewers got to spend plenty of time with the pair before saying goodbye.   
Locke & Key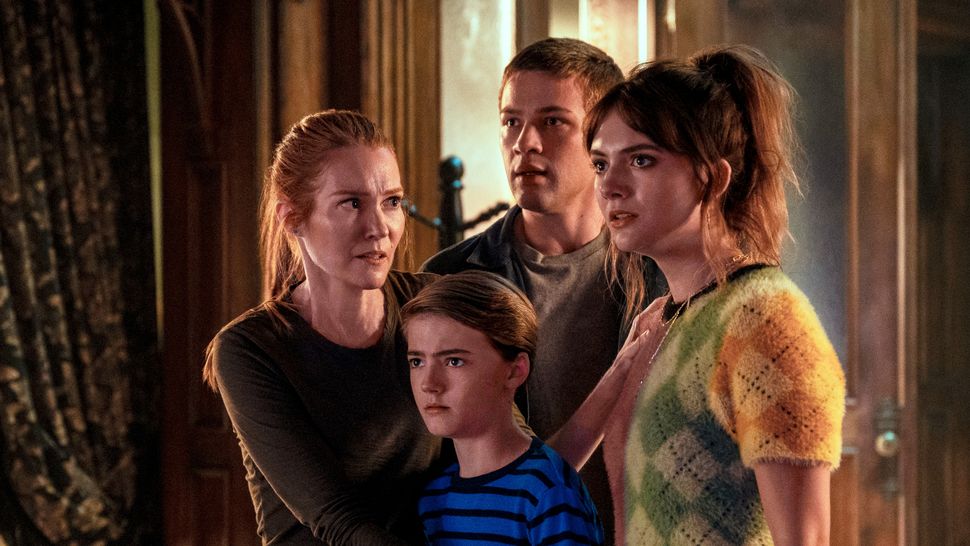 Locke & Key is ending its run on Netflix after three seasons but for once this is a joint decision between the streamer and the show's creative team. Showrunners Carlton Cuse and Meredith Averill confirmed via a statement that the plan had always been for the show to last three seasons and also expressed thanks for the "opportunity to tell our version of Joe Hill and Gabriel Rodriguez's incredible story exactly the way we wanted." 
The supernatural thriller series follows the Locke siblings who move to their ancestral home in the wake of their father's death. Upon arrival, they quickly discover the mansion is hiding several supernatural secrets including a set of magical keys with unique powers. The show's third and final season will be released later this year.  
Ozark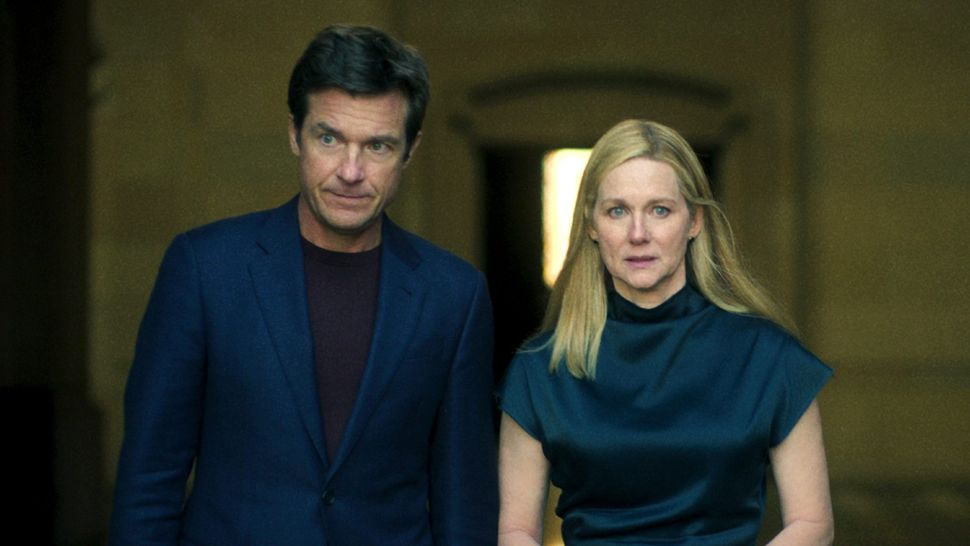 Netflix probably wishes it wasn't saying "goodbye" to Ozark. The Jason Bateman and Laura Linney-led show ended on its own terms, with a well-regarded super-sized final season. Showrunner Chris Mundy has told the press that this four-seasons mark was around the time that felt right to all involved, including Bateman. This ending point "is about making sure we didn't overstay our welcome," he explained to Entertainment Weekly (opens in new tab).
Firefly Lane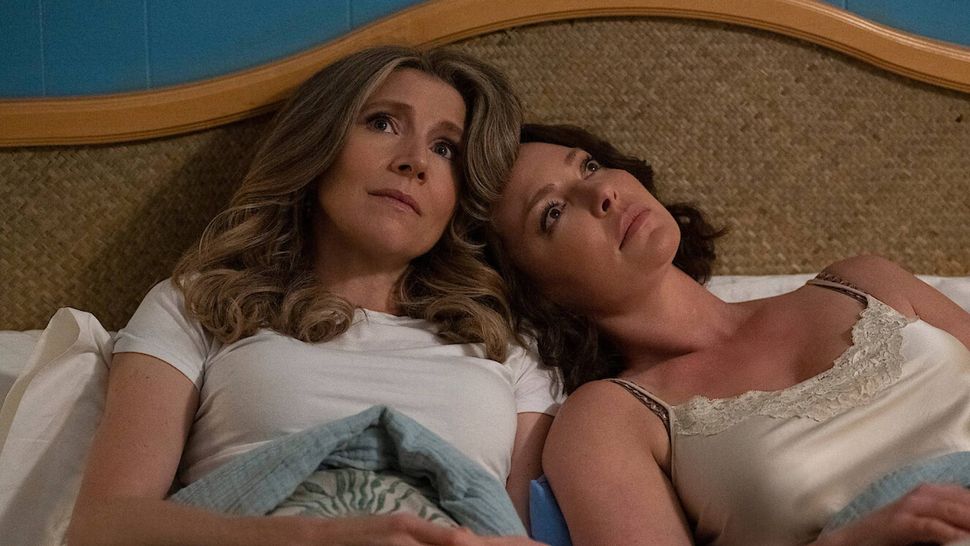 Netflix has confirmed that Firefly Lane will be waving goodbye after its second season. The show chronicles the shifting dynamic between best-friends Tully (Katherine Heigl) and Kate (Sarah Chalke) over a period of three decades. While it was reasonably well received by viewers, critics weren't quite as convinced scoring the light-hearted show a poor 47% on Rotten Tomatoes (opens in new tab). 
At least fans can take comfort in a longer 16-episode season 2 closing out the series. This final season will be released in two parts, the first hitting Netflix on December 2, and the remaining episodes set to drop in 2023.